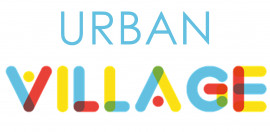 Urban Village
Samdach Hun Sen Boulevard Chak Angre Leu, Meanchey, Phnom Penh Chak Angrae Leu Meanchey Phnom Penh
About Urban Village
Urban Hub is a joint venture between Urban Living Solutions and Good Ray Development, a part of Goldfame Group. The two developers share a vision of contributing to Cambodia's burgeoning real estate sector and Phnom Penh's rapid urbanisation by creating an alternative way of lifestyle. Incorporating Cambodian traditional village life with a new way of modern living and creative designs which is realised at its Urban Village project.
Urban Living Solutions (ULS) was established in 2016. Its primary focus is to develop community-focused real estate development projects that guarantee benefits for all the people who live and work in the buildings. ULS in the past developed a very successful project of Urban Loft in Phnom Penh's Sen Sok district.
On the other hand, Goldfame Group is a multinational conglomerate established in 1992 by Mr C.K. Chan headquartered in Hong Kong with offices across Asia and Europe including Cambodia, China and Spain. Goldfame's core business is the garment manufacturing, serving for many leading global fashion brands. It employs over 30,000 people globally with 12,000 people alone in Cambodia. Goldfame Group gives back to the communities by sponsoring several charities and NGOs in Cambodia that build roads and schools.
Goldfame Group owns the site where Urban Village sits on. It is also the lead financial investor of Urban Village. It handles the sales and marketing while ULS oversees and manages the overall concepts, master plan, architectural and interior designs and management of Urban Village project.