484, Str. 93 (Preah Monivong), Tonle Bassac, Chamkarmon, Phnom Penh

R&F Glory is located at the southern end of Monivong Blvd . the core spindle of Phnom Penh. It has a total constructions area of about 210,000 square meters, which is the first highest residential building in Phnom Penh with 57 floors and 174-meter height.

The Project is full of luxury decoration and equipped with branded appliances. The community possesses a 10,000sqm international artistic garden, 600sqm Skybar , 655sqm Glory entertainment center, 174 meter height skyline corridor , 2400sqm sky courtyard, fitness center, steam baths,etc. Providing a classic and healthy life.


Project Information

Unit Type: Condo
Floors: 57
Developer: R&F Properties
Listed: 3 weeks ago
Expected completion year: 2021

Project Features

Air Conditioning
Alarm System
Balcony
Car Parking
City Views
Fire sprinkler system
Furnished
Garden
Gym/Fitness center
Internet
Lift
Non-Flooding
On main road
Pay TV
Pet Friendly
Reception 24/7
Sauna
Swimming Pool
Video Security
R&F Real Estate has cultivated quality residences for 24 years. it has built comprehensive busine...
Property types available for this project
Condo
484, Str. 93 (Preah Monivong), Tonle Bassac, Chamkarmon, Phnom Penh
Call Agent - R&F GLORY:Type A (one bedroom)
Contact Agent - R&F GLORY:Type A (one bedroom)
484, Str. 93 (Preah Monivong), Tonle Bassac, Chamkarmon, Phnom Penh
Condo
484, Str. 93 (Preah Monivong), Tonle Bassac, Chamkarmon, Phnom Penh
Call Agent - R&F GLORY:Type B (two bedrooms)
Contact Agent - R&F GLORY:Type B (two bedrooms)
484, Str. 93 (Preah Monivong), Tonle Bassac, Chamkarmon, Phnom Penh
Condo
484, Str. 93 (Preah Monivong), Tonle Bassac, Chamkarmon, Phnom Penh
Call Agent - R&F GLORY:Type C (three bedrooms)
Contact Agent - R&F GLORY:Type C (three bedrooms)
484, Str. 93 (Preah Monivong), Tonle Bassac, Chamkarmon, Phnom Penh
Condo
484, Str. 93 (Preah Monivong), Tonle Bassac, Chamkarmon, Phnom Penh
Call Agent - R&F GLORY:Type D (three bedrooms)
Contact Agent - R&F GLORY:Type D (three bedrooms)
484, Str. 93 (Preah Monivong), Tonle Bassac, Chamkarmon, Phnom Penh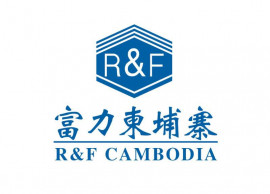 R&F Properties