Warehouse For Rent On Main Road
Warehouse
- confiduration de la russia Blvd, Srah Chak, Daun Penh, -, Phnom Penh, Cambodia
*** This Property it's along the main road and very good for garage ,restaurant,or other business purposed.
Available Now.
Property Information
Property Type: Warehouse
Property ID: 37729
Original ID: 2231620
Price: $1,400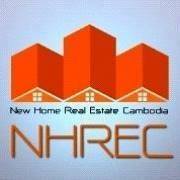 New Home Real Estate Cambodia
SHOW
NHREC: is an independent broker specializing in real estates services working with buyers, renters, and investors. We provides services to local and foreigners. We are a team of experienced agents ...
Contact Agent
- confiduration de la russia Blvd, Srah Chak, Daun Penh, -, Phnom Penh, Cambodia