Warehouse for Rent in Daun Penh:342m²– Phnom Penh
Warehouse
- -, Srah Chak, Daun Penh, -, Phnom Penh, Cambodia
Location
Located in:
- Commercial area
- Residential area

Environment
Surrounded by:
- Apartment, Hotel, Guesthouse, ATM, Bakery, Bank, Café shop, Clinic, Gas station, Gym, Spa, Internet coffee, Local market, Currency exchange, Medical center , Micro finance, Mini mart, School, Shop, Travel agency, Warehouse

Suitability:
Suitable for:
- Warehouse,and other business objectives

Type of Road:
- main road
Property Information
Property Type: Warehouse
Property ID: 37892
Original ID: 2231857
Price: $2,700
Floors: 1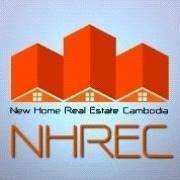 New Home Real Estate Cambodia
SHOW
NHREC: is an independent broker specializing in real estates services working with buyers, renters, and investors. We provides services to local and foreigners. We are a team of experienced agents ...
Contact Agent
- -, Srah Chak, Daun Penh, -, Phnom Penh, Cambodia