Here is all you need to know about Cambodia - the country specs, key features and the latest real estate prospects and trends!
The kingdom of Cambodia, located in the South East of Asia, is an exciting destination for a variety of reasons. Its rich cultural heritage, central location to other Southeast Asian countries and open market economy make Cambodia a fantastic choice for tourists and investors alike. It is comprised of 25 provinces with Phnom Penh being the administrative capital of the kingdom.
History
Cambodia has a rich and interesting history. The first civilization in the area arose about 150 AD in the Mekong River delta in South Vietnam. This civilization was known to the Chinese who called it Fu-nan. After that, around 800 BC, the Angkorian Empire rose to power; and over the next 600 years Khmer kings dominated much of present day South East Asia. During this period the Khmer rulers built most of the religious temples in the Angkor temple complex and this was a hugely prosperous time in the history of the kingdom. By the mid-13th century the Khmer kingdom started to erode and in 1431 the Thais (known as Siamese) captured the Cambodian capital, Angkor. Later it was abandoned and a new capital was founded at Phnom Penh. By the 16th century, Khmer power continued to disappear due to the growing power of the Siamese, the Vietnamese and the entry of the Europeans. By the late 18th century the French began to expand their infiltration of Indochina and eventually placed Cambodia under their full administration.
After many years of French rule, in 1953 Cambodia gained full independence from the colonial French. Later, amidst the neighboring Vietnam War in the 1970s, US and Vietnamese troops invaded Cambodia and the Khmer Republic army collapsed. In this unsettle context, the Khmer Rouge rose into power. A civil war ensued for the next few years and the carnage under the Khmer Rouge regime was horrific. Almost 1.7 million Cambodians were slaughtered, worked to death or died due to starvation. The Khmer Rouge also entered into combat with neighboring countries to reclaim land that was lost over history, in particular along the Vietnamese border. Finally, in the 1990s, UNTAC intervened under the Paris Accord and negotiated with the government to ratify a new constitution restoring the monarchy and establishing a joint ruling government with Hun Sen as leader. The Khmer Rouge dissipated and their leader Pol Pot died. Since then, Cambodia's recovery and re-stabilization was dependent upon significant amounts of foreign aid, some of which still continues to this day.
Economy and Main Industries
GDP growth is increasing consistently with a continuing improvement in consumption and investment. A robust 7 percent year-on-year consistent economic growth rate has made Cambodia an attractive country for potential investors. According to the World Bank, lower world oil prices and buoyant business confidence have driven continued strong consumption, assisted by rapid consumption credit growth (averaging around 30 percent growth for the past 5 years); which has led to an expansion in wholesale and retail businesses. Robust gross fixed capital formation growth, at 9.1 percent year-on-year in 2014, has been driven largely by durable equipment and construction. Inflation eased further to 0.8 percent in the second half of 2015 following a sharp decline in 2014 with a rate of 1.2 percent - this was despite strong domestic demand which reflected moderated food and oil prices.
Within this context, the construction and real estate sector has become the most vigorous engine of economic growth within the Cambodian economy. Regional anticipation of Cambodia's integration into the ASEAN Economic Community (AEC) has bolstered business confidence and continues to fuel a booming construction and real estate industry. The fast expansion of the banking and finance sector combined with continued broad money growth contributed to ongoing economic growth in the Cambodian economy. Swift and broad money growth continued its rate of 20.6 percent year-on-year by mid-2015, which has been primarily driven by foreign currency deposits. Private sector deposits also remained healthy at a growth rate of 21.1 percent year-on-year, supporting high private sector credit growth.
Cambodia's reliance on dollarization continues to impact economic performance. The National Bank of Cambodia (NBC) has been working hard on developing stronger supervision and monitoring policies for the banking and finance sector in order to maintain financial stability and help maintain the growth of the economy. With growing US dollar appreciation, market competitiveness is experiencing some erosion leading to growth restraint in the garment and tourism sectors which have traditionally been the main economic drivers of the nation. The appreciation of the US dollar, the rise of low wage regional competitors like Myanmar, and uncertainty surrounding ongoing wage negotiations, especially within the garment sector, are stifling external competitiveness. Hence garment exports have eased slightly to a year-on-year growth rate of 7.8 percent in value terms in the first half of 2015, compared with 9.2 percent the year before. The tourism sector has seen a decline with arrivals during the first half of 2015; decelerating to 4.6 percent year-on-year (reaching 2.3 million visitors), compared with 6.9 percent in 2014.
Foreign direct investment (FDI) continues to remain healthy and is largely responsible for financing the kingdom's current account deficit. Flowing FDI has contributed to increases in gross international reserves, which reached USD 5.2 billion by mid-2015. Investment from major economies such as China, Taiwan, Korea, Thailand, Singapore, Vietnam and others, continues to inject foreign capital. Preempting future downside risks, the Royal Government of Cambodia launched late last year their new Industrial Development Policy (IDP) (2015-2025). This framework aims to strengthen competitiveness through adaptability, encourage economic diversification, productivity and inclusive growth. The IDP seeks to tackle the countries over reliance on traditional sectors and low skilled/low value jobs by diversifying industrial activities. Cambodia remains a very open free market economy with liberal trade and investment policies thus making it full of opportunities for investors. Realestate.com.kh suggests that Cambodia is an attractive destination for FDI due to the availability of low-priced labor, fast urbanization, an growing middle-class, easy, free and open policies for foreign businesses, English language as the main business language, appealing tax incentives and import/export duty exemptions, continually improving infrastructure and logistical networks, and the predominance of the US dollar. Read our articles containing all the incentives and information to invest in Cambodia.
Key Areas of Development
Real Estate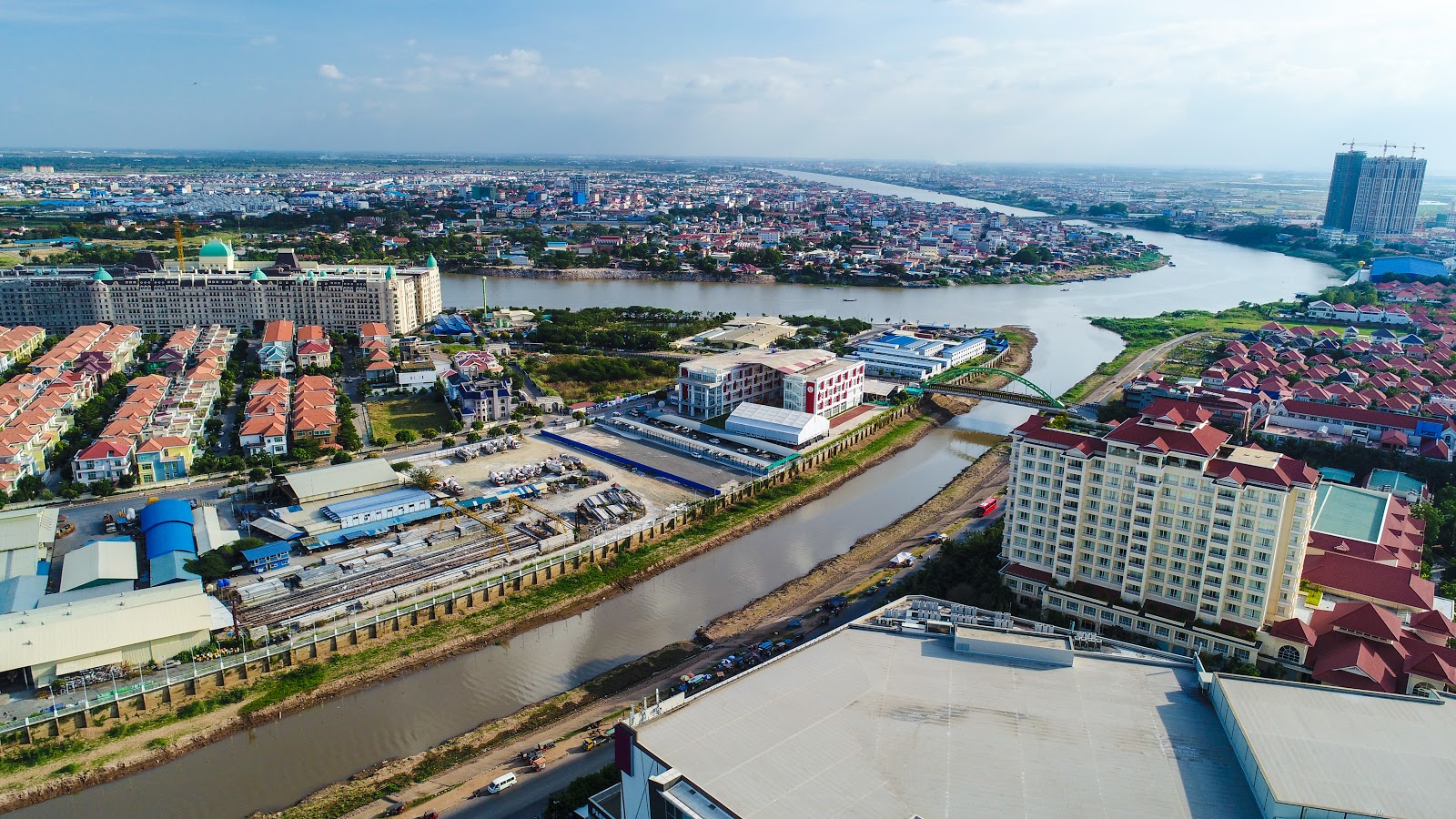 It has never been a better time to invest in property in the kingdom. Cambodia's unique location between two of the world's largest and fastest growing economies of China and India and its membership in the AEC make this nation a go-to destination. Since 2010, foreigners have also been allowed to own apartments and condominium units in Cambodia - but not land, and, accordingly, not the first floor of buildings. Immediately after the passing of the "strata title law," tax revenues from property transactions rose 60% to around $19.5 million in 2010, from just $12.2 million in 2009. Learn more about land titles in Cambodia This foreign ownership law has aided Phnom Penh's growth hugely, and a range of properties being built are directly aimed at this foreign ownership market. Foreigners can easily hold land on long renewable leases and also through local majority-owned companies that have been incorporated in the kingdom. These structures are more secure compared to other legislation in other neighboring countries where foreign-owned land is forbidden.
Agriculture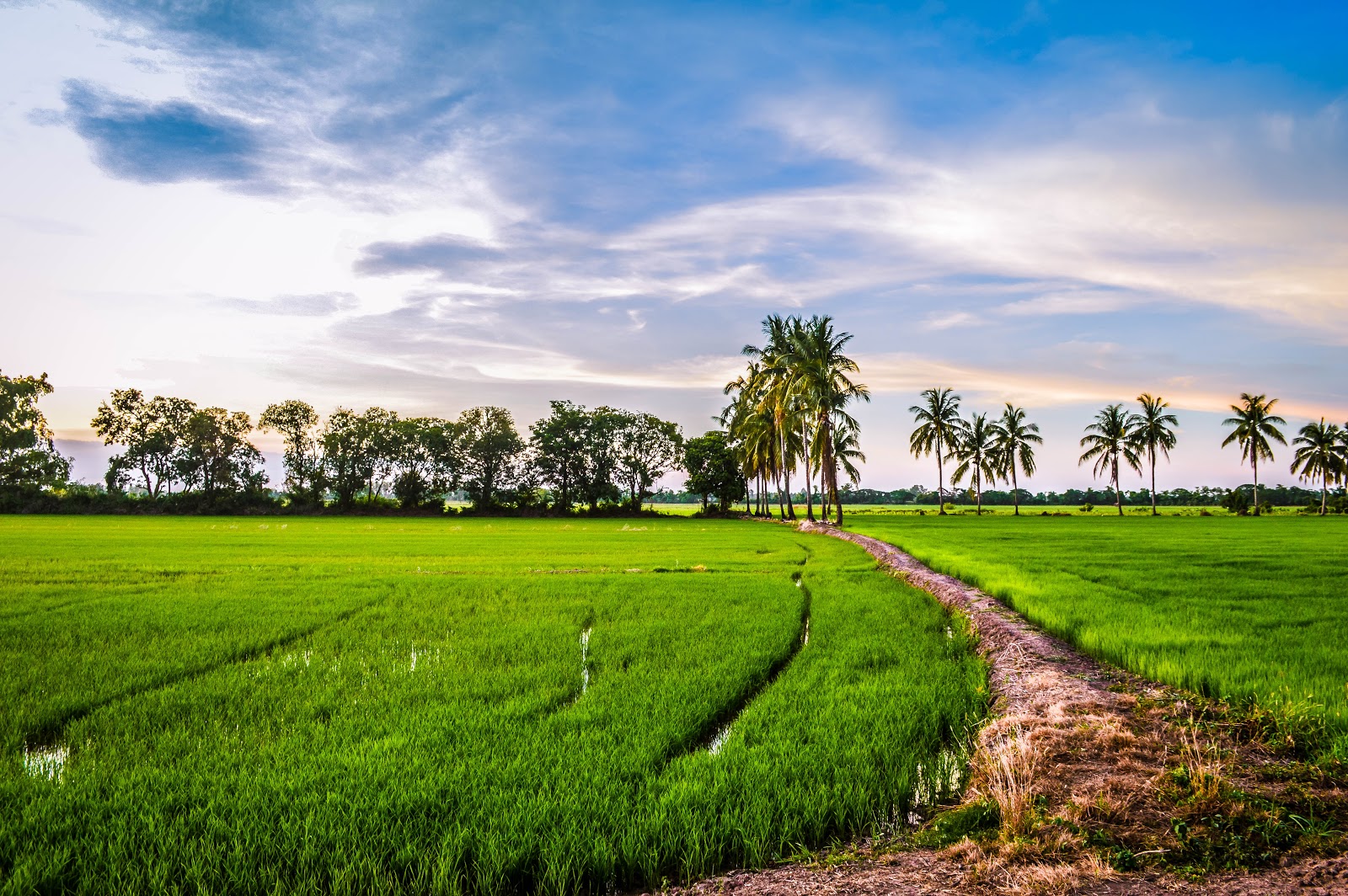 Agriculture still accounts for a large share of Cambodia's GDP, trade and labor force. The sector has been one of the most important contributors to pro-poor/lower class shared growth in Cambodia throughout the 2000s. From 2004-12, agricultural GDP growth averaged 5.3 percent year-on- year but this rate dropped significantly in 2013-15 to just 1.0 percent. Although agriculture still contributes substantially to overall GDP and the total labor force, it is becoming less important but more productive in terms of agricultural land and labor productivity. 
The shift away from agriculture has been driven by vibrant and pro-poor agricultural growth and diversification of crop production. Even so, production still focuses predominantly on rice paddy; the crop mix has been changing motivated by higher profit returns on non-rice crops such as cassava, maize and vegetables. Dry season rice competes well with non-rice crops in terms of returns to labor but its expansion is constrained by limited irrigation. The share of total area planted under paddy reduced from 86 percent in 2002 to only 74 percent in 2011, while planted areas for maize and cassava crops rose significantly. Except for rice, the agro-processing industry has played a limited role in agricultural growth. Almost all crops exported to neighboring countries were unprocessed, thus indicating major weaknesses in the value chain, particularly in the post-harvest collection of raw material, storage, finance, logistics, transportation, and information. However the government's Industrial Development Policy (2015-2025) is aiming to address this and add value to the processing chain. If Cambodia's structural transformation continues, with agricultural growth averaging 5 percent, by 2030 Cambodia will have a relatively smaller but more productive agriculture sector. Agriculture's shares of GDP and the total labor force are projected to decline to 17 percent and 31 percent respectively, in 2030, down from 26 percent and 51 percent in 2012. The World Bank suggests that for long-term sustainability, the agricultural sector would need to encompass elements of sustainability, productivity, competitiveness, and income growth, while shifting away from a strong focus on production. Although land cannot be owned by foreign investors, access to land is readily available via 99-year leases and joint ventures where a local partner owns at least 51 percent of the equity. Some hot agricultural areas include: fisheries, rubber processing, sugar processing, jute, palm oil refineries, and large varieties of tropical fruits and organic produce.
Tourism and Hotels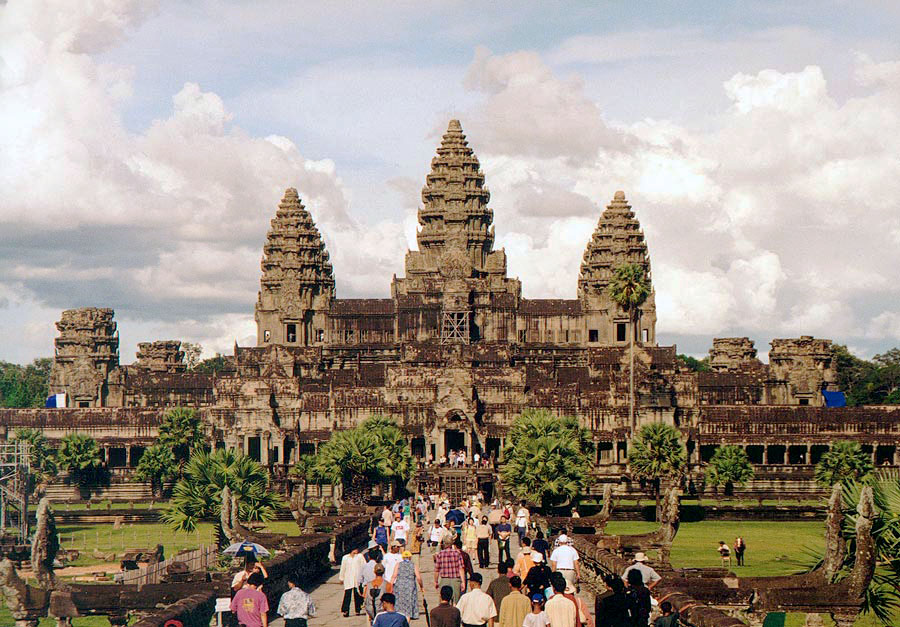 Tourism is thriving in provinces such as Siem Reap and Sihanoukville and is only set to expand. Siem Reap was ranked as the world's second best holiday destination in 2015 by TripAdvisor.com. The province draws in over two million local and international tourists each year. Sihanoukville has developed into a hot tourism destination in a relatively short space of time. What was once a city defined by scattered bungalows – and very little else – is quickly being replaced by high-end resorts and beachfront condo developments, casinos, world-class golf courses and monopolized mass tourism networks. The number of hotels doubled in 2015 compared to the previous year demonstrating that the tourism growth rates remain healthy and look set to continue.
Retail Properties in the Cambodian Real Estate Market
There is a plethora of commercial shop fronts and commercial buildings available in popular districts of Phnom Penh, Siem Reap & Sihanoukville for leasing or purchase.
Office Space on the Cambodian Estate Market
New developments are bringing increasing options for serviced and non-serviced office space throughout major cities in the country. There are still good opportunities for real estate developments in middle-end offices and hotels. The Cambodian market will continue to remain significant for investment consideration among the countries in this region in 2016.
Residential Property on the Cambodian Real Estate Market
There is a host of affordable apartments, flats, villas and borey houses on offer in and around the Siem Reap, Sihanoukville and Phnom Penh. There is also a growing collection of luxury condominiums and serviced apartments which are perfect for foreign investment. The city is compact and manageable for a first time buyer, with very encouraging rules for FDI. Landed developments will continue to see higher demand as the middle income group in the population continues to grow bigger. Find out more about the about 2016 market predictions from our panel of real estate experts.
Water Supply
There are four main water plants operated by the Phnom Penh Water Supply Authority. Demand varies based on climate and seasonal factors. During wet season, parts of the country are prone to flooding. But, drainage infrastructure is improving significantly, especially around the tourism hotspots.
Roads
Infrastructure is developing fast in terms of road networks across the country focused mainly around tourism growth hubs. Many roads have are currently undergoing development and being upgraded.  
Weather, Climate and Geography
Cambodia's climate is tropical. Cool season takes place during November and March (temperatures ranging from 22 to 28c); hot season, or summer, takes place between March and May (with temperatures ranging from 28c to 38c); and, finally, rainy season occurs between May and October (with temperatures ranging from 24 to 32c, with humidity up to 90%). Cambodia shares international borders with Thailand to the West and Laos to the North, and Vietnam to the South East/East. The dominant features of the landscape consists of the great Tonle Sap Lake, in Siem Reap, and the Bassac and Mekong river systems which cross the country from the North down to the South. The are several highlands, namely the Elephant and Cardamom mountain ranges, in the Western part of the country, the Ratanakiri and Chhlong plateaus to the East and the Dangrek Mountains in the North. The rest of the landscape is dominated by flat central plains which cover most of the country.  
Population and Demographics
The population of Cambodia is estimated to be approximately 15.9 million people at the start of 2016 with an increase of 1.7 percent from the year before. The population is expected to reach 16.1 million by 2017 based on current growth rates. The population density sits at around 87.8 people per km2. Approximately 32.2 percent of the population is aged under 15 years of age, 64.1 percent make up the majority - aged between 15-64 years, and just 3.8 percent aged over 65. Due to the past civil war and genocide, Cambodia has a very young population. The average age is 21 years old and it is estimated that around 50 percent of the population is younger than 25 which means the region has a young energetic workforce. The gender ratio is almost equal with 49 percent being male and 51 percent being female. Furthermore, the coming years will seemingly bring a "baby boom" generation, given this age demographic and cultural preferences for establishing families from a relatively young age, and the current social and economic stability the nation has achieved. The total life expectancy for both genders is around 62.7 years which is below the average life expectancy at birth of the global population (71 years) according to the United Nations. However, this is common for developing nations. Khmer make up the majority of ethnic groups in Cambodia and in its capital, comprising of approximately 90 percent of the total population. The next three largest minor ethnic groups are the Vietnamese, Chinese Cambodian (Khmer Chen) and the Cham (Muslim).
Entertainment and Attractions
Beaches
Sihanoukville province located on the Gulf of Thailand boasts many sand white beaches and idyllic islands, making it a key destination choice for overseas visitors and locals alike. Learn more about Sihanoukville.
Shopping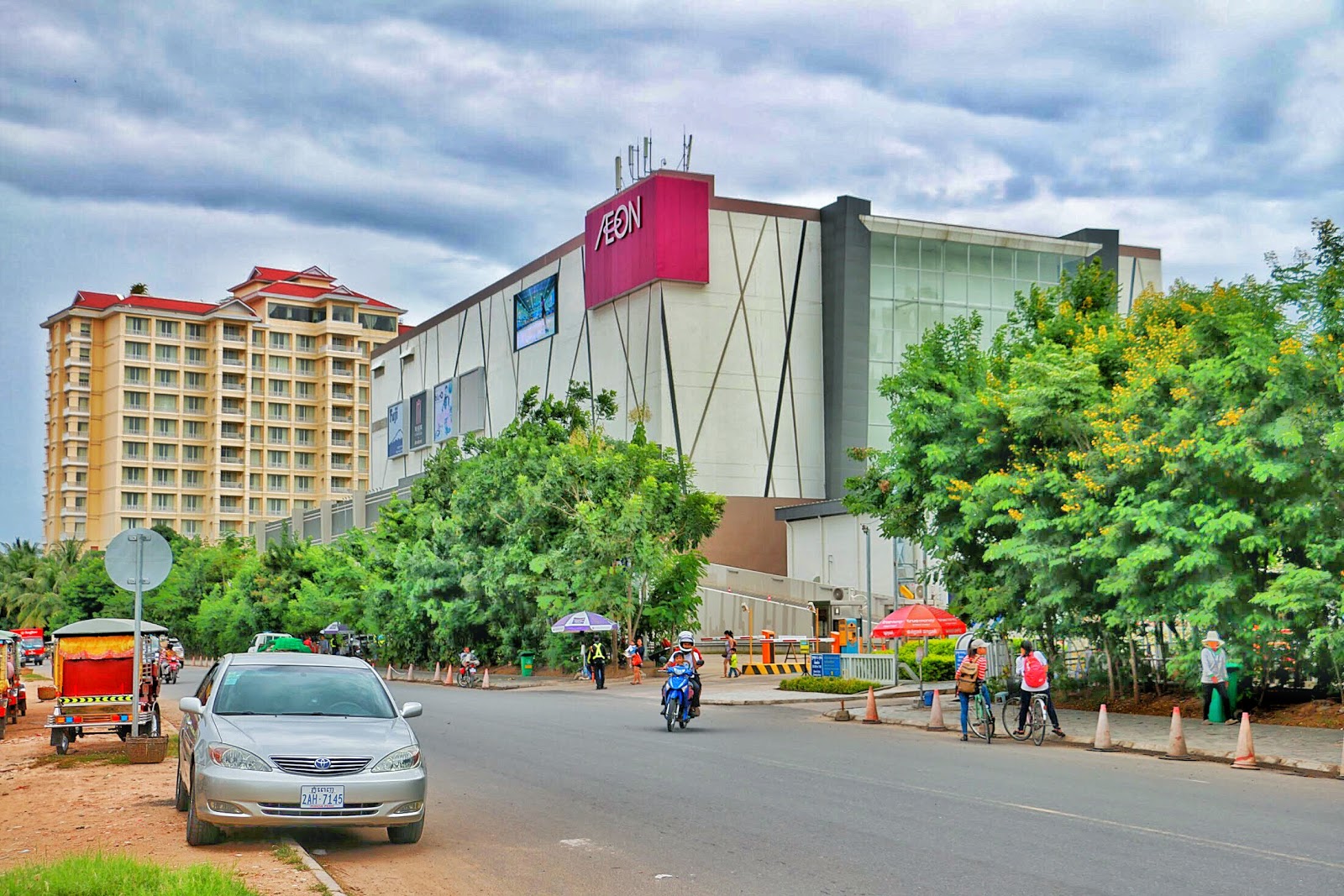 The best shopping centers are mainly located around Phnom Penh, Siem Reap. The nation's capital offers the most modern style of shopping with Aeon Mall, Cambodia's first mega mall with the latest brands. The $200 million Japanese-built shopping center is only one of many new shopping complexes, hotels, township and condo projects springing up in Phnom Penh, as Cambodia rides a flood of high financial development rates in recent years. In addition, Phnom Penh will see the launch of The Parkson Mall in 2016, and Aeon Mall 2. Various other new development projects are also including ground floor shopping plazas and malls in their designs, meaning the Phnom Penh market will see plenty of new options for shopaholics in the near future. This is also drawing a host of new international retailers to the Cambodian market. Phnom Penh also sees thousands of shoppers visiting its traditional markets every day, like the art deco Central Market (Psar Thmei) and Russian Market (Psar Toul Tom Poung) for Khmer souvenirs, hawker-style food and just about anything else you could ever want to buy. Siem Reap offers an excellent range of options to buy Cambodian souvenirs, handicrafts, textiles and art. The various markets scattered throughout the city center cater for tourist tastes. The Old Market still has the best range of souvenirs, and more locally-accepted prices. For more quality products there are a great selection of specialist stores, boutiques and galleries selling handmade goods including silks, carvings, paintings and other crafts. A visit to a nearby silk farm is also a good idea for those curious about the production of Khmer silk where products are available for purchase directly.
Dining
Phnom Penh has by far the widest selection of cuisines available compared to any other city in Cambodia. Outside of the capital, it is fair to say the world of cuisine revolves around fish and rice. A mix of taste have been brought about by a history of influences upon the hub city, namely Khmer, Vietnamese, Chinese, Japanese, French, Thai and various other cuisines, meaning that Phnom Penh foodies are in for a treat. Check out some more info on Phnom Penh best eats as according to the Phnom Penh Post, Tripadvisor, MoveToCambodia, RustyCompass, CNTraveller and TravelFish. Siem Reap also offers a large array of dining options from market street food to NGO restaurants, international fine dining to brunch eateries. Sihanoukville is best known for its fresh-caught seafood that can be enjoyed at seafood shacks that line the beach. On the beaches you will find excellent value for money on popular evening BBQs.
Nightlife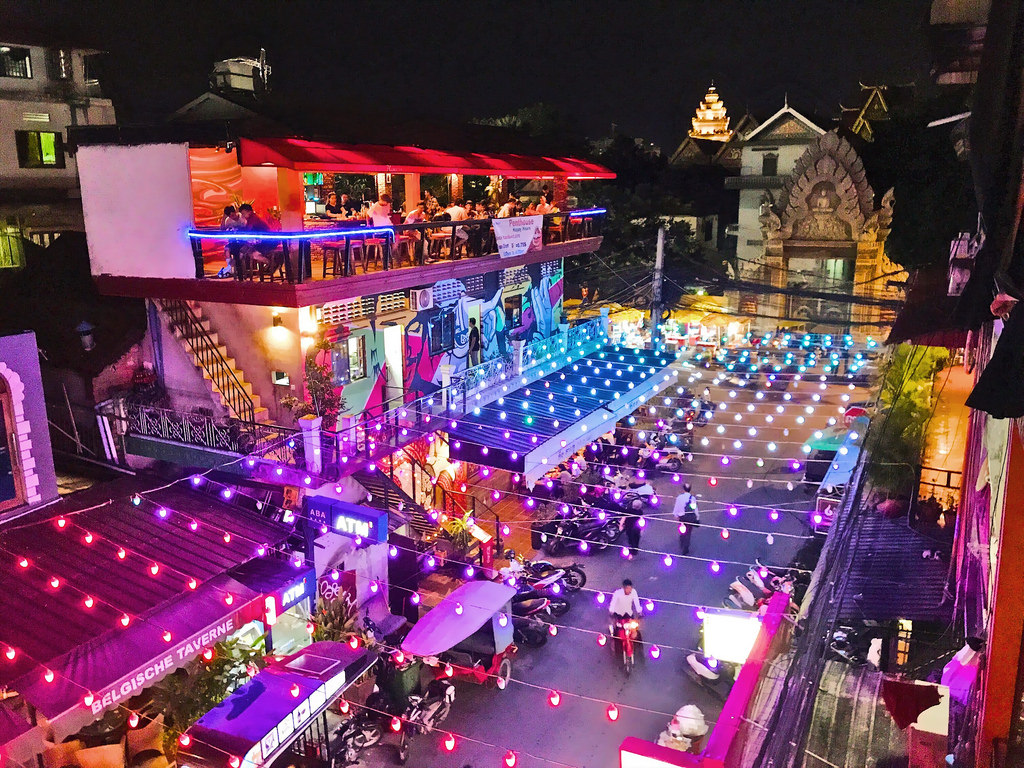 The nightlife in Cambodia is not as flamboyant as Thailand but caters for both locals and foreigners with ample bars, restaurants, and nightclubs. Most of these venues stay open late meaning there's always somewhere to go after dark. Alcohol is easily accessible and inexpensive. Hostess bars and karaoke venues are mainly concentrated in pockets within Phnom Penh but can be found in other touristic hotspots. "KTV," or Karaoke lounges, are a staple of Khmer nightlife culture and can be found in almost every town and city. Siem Reap offers a thriving nightlife and bar scene mainly concentrated around Pub Street, its adjoining laneways and the Old Market area. There are venues to cater for all manner of tastes. Sihanoukville hosts a variety of beach bars and off beach options including live music venues and hostess bars.
Heritage and Culture
With so much to see and do, it's impossible to cover all attractions here, so the following is a very brief overview of the some of the most popular:
Angkor Archaeological Complex
The Angkor Archaeological Complex, located in Siem Reap province, is described by UNESCO as "a major site exemplifying cultural, religious and symbolic values, as well as containing high architectural, archeological and artistic significance." Each year, droves of visitors come to Siem Reap, the former capital of the nation, to discover the heritage-listed Angkor Archaeological Park; which contains a vast array of ancient temples from the Angkorian civilization, with the majestic 12th century Angkor Wat as the park's magnificent centerpiece. The complex is considered a living heritage site as the local population still inhabits parts of the area; and the whole complex spans a vast 400 meters squared. It houses multiple splendid remains from the Khmer Angkorian civilization with the most famous being Angkor Wat. Find out more about all the treasures in this complex.
Tonle Sap Biosphere Reserve
The Tonle Sap Biosphere Reserve is listed as a protected area as prescribed by UNESCO and consists of a large freshwater lake and its floodplain, approximately 10kms away from the Angkor temple complex. The bird communities are the most striking natural feature of this reserve, particularly in the dry season when they colonize every piece of open water. This is a site guaranteed to enchant avid bird watchers. The rarest stork in the world, the Greater Adjutant, can be found in the waterways here along with more than 400 species of fish, as well as many species of mammals and reptiles.
Phnom Penh
Phnom Penh is home to some of Cambodia's most iconic buildings and architecture. The oldest structure in the city is Wat Phnom, and this famous pagoda, constructed in 1373, has existed in Phnom Penh since its original founding. Learn more about Phnom Penh. The most popular tourist lures are the Royal Palace with its famous Silver Pagoda, and the National Museum, which houses an impressive collection of Khmer art masterpieces including collections of stone, bronze, wood, textiles, gold objects and jewelry. The rich collection spans the period from the Iron Age through to the pre-modern period. The Independence Monument, built in the 1950s, was constructed in the ancient Khmer style by renowned architect Vann Molyvann and is a proud symbol of Cambodia. Nowadays, most travellers also delve into the Khmer Rouge history, visiting sites such as S21 Prison/Toul Sleng and the Killing Fields.
Phnom Kulen National Park
The Phnom Kulen National Park, located in Siem Reap province, is an area rich in cultural heritage and considered the birthplace of the early Khmer empire. The region houses an active pagoda and giant reclining Buddha, waterfalls and a river bed (known as Kbal Spean in Khmer) containing ancient carvings of "1000 lingas" - its phallic motifs pay homage to the Hindu God Shiva. It's located about 2 hours from the Siem Reap town center and costs USD 20 to enter the park. Find out more about tourism in Cambodia.
Battambang
The western province, known as the rice pot of the Kingdom, is gaining more popularity over the last few years as a place to visit for rich culture and heritage, as well as the agricultural heart of the country. Take heritage tours of the colonial buildings, visit the 11th century temples of Ek Phnom, Phnom Banan, and Wat Baset, or visit the countryside on the famous bamboo train. Learn more about Battambang.
Kampot
The southwestern province of Kampot is a go to spot for locals, expats and tourists as a great option for relaxation. It is just a 3-4 drive from Phnom Penh, and only an hour's drive from Sihanoukville - making Kampot the ideal place for a weekend getaway from the big cities. Situated near the Elephant Mountains and the Bokor Hill Station, it's within a stone's throw to Kep Beach, Rabbit Island, Bokor Hill Station, and other countryside which is easy to tour. Learn more about Kampot.  
Schools & Educational Institutes
Phnom Penh offers the best range of educational institutes of any Cambodian city, and the selection of schools is growing every year. Many of these "international" schools are accredited internationally, meaning it is easy for kids to move between schools inside and outside of Cambodia. But be wary that not all "international schools" are created equal, nor are international standards always reflected by this title. Some of the most well-known and well-respected primary and secondary schools in Phnom Penh include the International School of Phnom Penh (ISPP), Nira International School, the Canadian International School, Zaman International School, and Northbridge International School. Prices for the best schools in Phnom Penh are quite high, however - ranging up to almost $25,000USD per year in some cases. In terms of Universities, Cambodia has plenty of great institutions, but the core subjects tend to be limited in scope to professional degrees in many cases. However, options for new subjects and core disciplines are rising every year. Some of the top universities include the Royal University of Phnom Penh, Build Bright University, the Royal University of Agriculture, the Institute of Technology of Cambodia, the Royal University of Law and Economics and Paññasastra University of Cambodia. Siem Reap also has a number of universities, including Angkor University and Siem Reap University of South East Asia.  
Healthcare
Medical
Public health facilities within Cambodia are still considered to be below international standards in general. Phnom Penh has the largest range of private clinics and hospitals but vary in quality and costs. Basic health care can be expensive with many types of treatments and procedures not available within the kingdom. A lot of people choose to travel to neighboring countries such as Bangkok, Thailand or Ho Chi Minh, Vietnam, for specialist medical treatment or checkups. Emergency services in Cambodia are still extremely inadequate in comparison to first world nations. Travel health insurance is a must, and make sure you get medical evacuation cover for serious accidents or complications (medevac). Local pharmacies provide a limited supply of medications, and still many are selling counterfeit products.
The quality of medical care is increasing in the main centers however, with many pharmacies standing by strict quality and patent guidelines. Phnom Penh has the best number of international standard hospitals and clinics – including the main Government funded hospital, Calmette - on Norodom Boulevard - which is equipped to handle most medical issues, or the Thai affiliated and standardized Royal Phnom Penh Hospital, which operates to high standards under the Bangkok Hospital group. Other options include the International SOS clinic, offering English-speaking primary care and evacuation services, Krema Clinic and Naga Clinic; which provides a broad range of medical care with multilingual doctors. Siem Reap also has some international standard hospitals and clinics – including the international standard Thai-managed Royal Angkor International Hospital, which is likewise affiliated with Bangkok Hospital Medical Center. For expats, this hospital offers ambulance and medevac services, as does its branch in Phnom Penh.
Dental
There is a decent range of general dentistry clinics in the capital offering full dental services including the five-star Roomchang Dental & Aesthetic Hospital and the International Dental Clinic.  
Key Transport Services
Flights
Phnom Penh International Airport is the main airport in the kingdom, located approximately 7 kilometers west of central city. Visas are available on arrival. Siem Reap also houses an International Airport. There are regular flights to/from Siem Reap to international destinations such as Bangkok, Singapore, Ho Chi Minh City, Manila, Vientiane, and domestically between Phnom Penh and Sihanoukville. With Sihanoukville International Airport now operating flights from South Korea, Singapore and China, as well as daily flights to Siem Reap, accessibility between this province and wider Asia is much easier than in the past. Lucky Air launched direct flights from Kunming to Sihanoukville in 2015, becoming the first Chinese carrier to offer year-round regular scheduled service to the coastal region. Cambodia has a few local airline companies. Cambodia Angkor Air is the national flag carrier, with its headquarters in Phnom Penh, and an additional hub at the Angkor International Airport in Siem Reap province. Air Asia offers low-cost daily flights between Bangkok and Kuala Lumpur to and from Phnom Penh. Jetstar Asia Airways also offers budget daily flights to/from Singapore. Qatar Airways flies to and from Phnom Penh, via Ho Chi Minh to a variety of destinations in Europe with a stopover in Qatar.
Boats
River ferries between Phnom Penh and Siem Reap are offered daily. During the dry season, the ferry stops short of the dock in Siem Reap leaving passengers to travel the final short passage by smaller boats. The Siem Reap ferry Dock is located at Chong Khneas, 12 kilometers south of the city center. Ferries depart 7am daily from the Phnom Penh Port at the riverside area on Sisowath Quay, and 7am from the dock in Siem Reap. The trip takes between 4-6 hours. Boating tours are available throughout Cambodia particularly along the Mekong and Tonle Sap rivers so tourists can experience the Khmer life of floating villages.
Roads
Taxis, minivans and buses are available to reach most destinations throughout the kingdom and beyond to Thailand and Vietnam. Phnom Penh also has a rail service, with some passenger routes opening recently. A direct passenger line from Phnom Penh to Bangkok is also under development currently. Motor-taxis (moto-dops/motorbike taxis) and tuk tuks are readily available all over the country. Phnom Penh has a bus rapid transit network in three bus lines now in operation run by the Cambodian government. Private air-conditioned taxis are easily booked and readily available throughout the country through accommodation providers, transport and individual operators. 
Types of Property
Condos and Apartments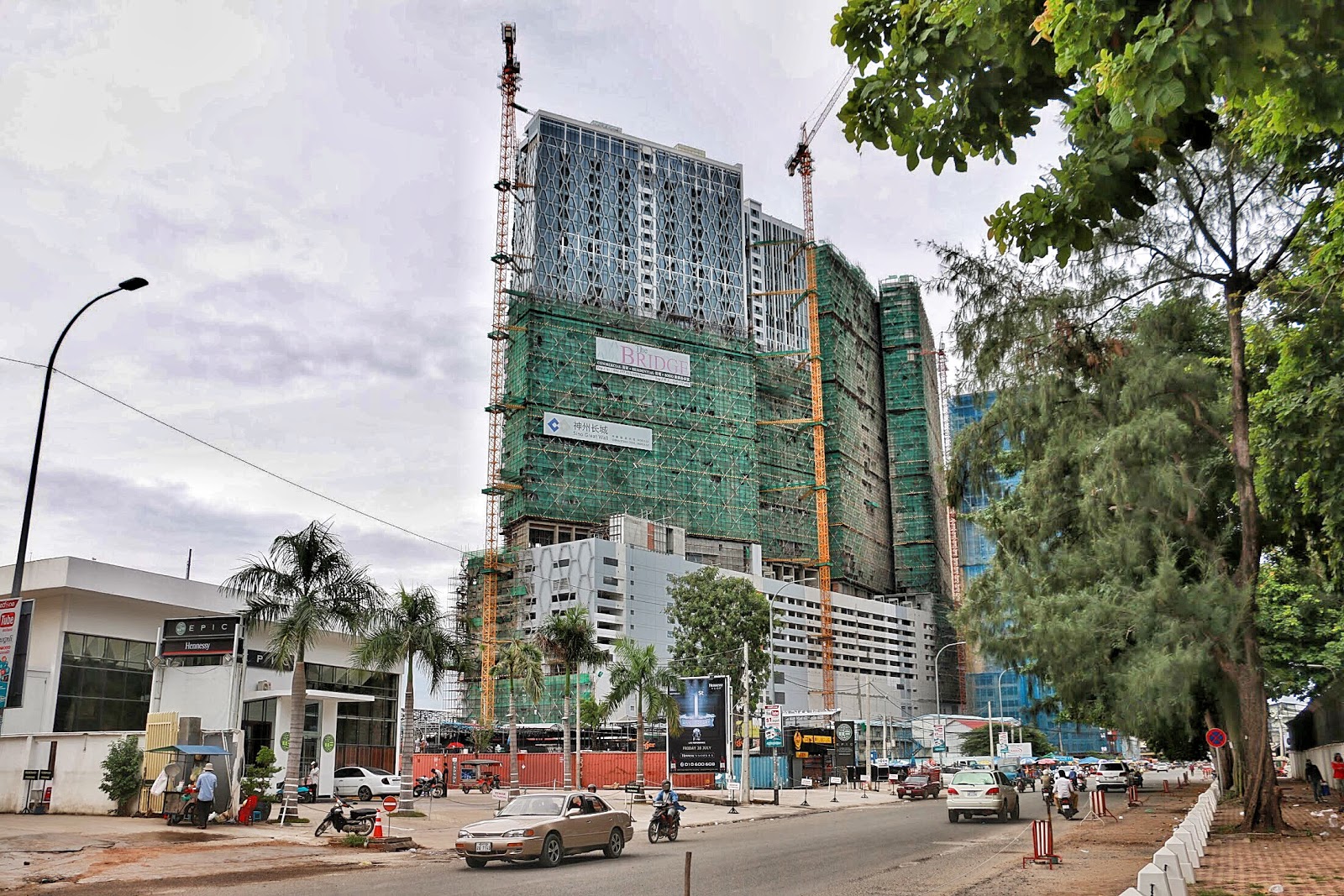 The latest breed of luxury condominiums are tailored to the demand of international investors, who are able to buy condos and apartments in Cambodia - as long as they are in a co-owned building and above the first floor. Many options exist in the capital city and other provinces with swimming pools and gym facilities.
Serviced Apartments
Catering to the high-end expat market primarily, Cambodia has an abundant choice available in Phnom Penh, with a limited supply also in Siem Reap and Sihanoukville. These serviced apartments are fully furnished, and come with a range of services designed to make life easier and more pleasant - for long or short term stays. Learn more about Serviced Apartments in Cambodia!
Flat Houses
Highly popular with locals, flat houses are the still a popular choice of home in Cambodia. They are affordable, able to be used for multiple purposes, and usually include the land ownership in the title. They are a good option to combine living space with a retail or food and beverage business.
Villas
Colonial-style villas are available for investment in and around the city centers of many provinces. Choose to make it your next home or convert into a boutique-style hotel or guesthouse.
Boreys
Borey homes are essentially homes within a township development, a type of gated community. They can be villas, flat houses or link houses. All infrastructure is supplied by the developer, and each buyer can buy a property within the borey with individual hard title over that land plot. Normally, boreys also offer community facilities for all buyers to use. See our boreys buyers guide.
Industrial and commercial properties
Due to Cambodia's traditional focus on garment and shoes manufacturing, the country has a huge supply of industrial properties and warehouses. Many of these are located in centers such as Phnom Penh and Sihanoukville, but likewise near the borders of Thailand and Vietnam.
New Developments
New Developments in Cambodia are full of opportunities with very encouraging rules for FDI and full foreign ownership available, thanks to Cambodia's strata law regulation. Phnom Penh has various special economic zones (SEZs). Special Economic Zones (SEZs) in Cambodia are well suited to industrial ventures, and create attractive conditions for business to open in Cambodia. Phnom Penh's largest and most-established SEZ is the Phnom Penh Special Economic Zone (PPSEZ). Sihanoukville province has three operational Special Economic Zones, (Sihanoukville SEZ, Attwood SEZ, and Sihanoukville Port SEZ). Various foreign manufacturers are operating in these SEZs, utilizing the advantages of the strategic business location connecting them to international market. SEZs in Cambodia are well suited to industrial ventures, and create attractive conditions for business to open in Cambodia.
Government Authorities
Business registration is now available online in Cambodia; check out the Ministry of Commerce website for more details if you are planning to start a business in Phnom Penh or learn more about trade information relevant to Cambodia. The General Department of Taxation can provide up to date information on tax regulation in Cambodia. The official department of taxation website is well designed for info-seeking foreigners.  
Emergency Services
Fire:
Fire (24hr) Call from Stationary Telephone: 118 Toul Sleng Fire Department, Phnom Penh: 023 723 555
Police (24hr):
Call from Stationary Telephone: 117 S.O.S Police: 023 366 841 / 023 720 235 Traffic Police: 023 722 067
Ambulance & Hospitals (24hr):
Ambulance (S.A.M.U): 023 724 891 Call from Stationary Telephone: 119 Blood Transfusion Center: 023 215 949 Airport Rescue coordination center: 023 890 192
Public Utilities (24hr):
Water Supply 023 724 046 Electricity (EDC) 023 723 871
Embassy of Cambodia:
Visas / Extension passport office for foreigners (24hr): 012 854 874 Immigration office (24hr): 012 826 025 See the complete emergency directory list.
Need more guides? Check out other great resources such as Location Profiles and Investor Guides on Realestate.com.kh now!