Banla Saet Village, Khmuonh, Sen Sok, Phnom Penh

ARATA is a project of Japanese firm Creed group, built with years of international real estate experience, mixing quality and affordability -- a mark perfected by Creed Group.

ARATA Garden Residences is situated in one of the high growing population areas in Phnom Penh. With the dynamic master plan by the government, the development of the surrounding area has been significant. Grand new Aeon mall 2 and Makro store will be just few minutes drive away.

Creed and Triple Gem have started cooperating with another Japanese developer "Hoosiers Holdings" for ARATA. Hoosiers has developed 261 projects and 20,000 units since its establishment in 1994. It is listed in the First Section of the TSE (Tokyo Stock Exchange). Creed and Hoosiers will be bringing the "Japanese way" of managing, construction quality, and landscape design into Cambodia.

ARATA is composed of more than 500 units for phase 1. It provides various selections of house types such as: Shop Houses (A&B), Luxury Link Villas (A&B), Twin Villas, Jack Villas, Queen Villas
King Villas.

Besides its location advantages, the iconic architecture is designed by Japanese Architect Hisaya Sugiyama, principal at Quincy Studio Inc. One of his outstanding concepts is the park along the 40-metre-wide road. The 1 hectare of the park is uniquely landscaped, running vertically from east to west. And the ground is purposely uneven to create the walking trails and the shades. It is designed for the residents and the neighbours to gather and create a community space where they can walk, sit on the bench and chat, relax, dance, or play sports on the grass.

Project Information

Price: $90,000
Developer: Condo - Boreys
Listed: 10 months ago

Project Features

Balcony
Car Parking
Garden
Non-Flooding
On main road
Find 30,000+ properties for Sale & Rent in Cambodia. Search condos, villas, new developments, Bor...
Contact Agent
Banla Saet Village, Khmuonh, Sen Sok, Phnom Penh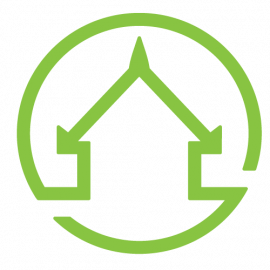 Condo - Boreys