Phnom Penh Location Profile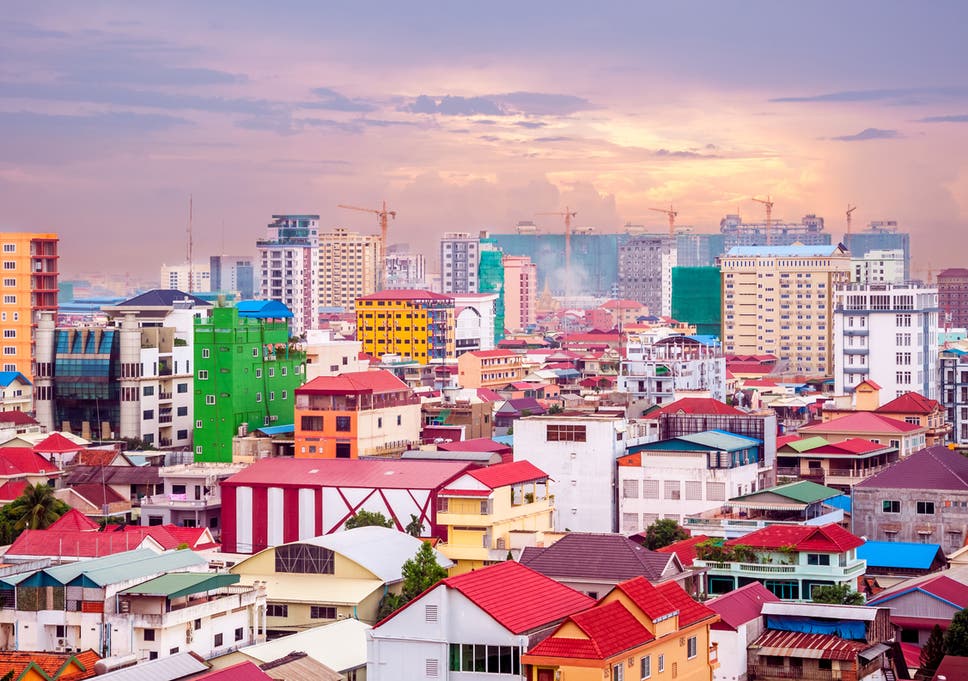 Overview
Situated where three rivers intersect, the Mekong, Tonle Sap and the Tonle Bassac, Phnom Penh has been the capital city of the Kingdom of Cambodia since the mid-1860s. Since its humble beginnings, Phnom Penh has grown to become the nation's unquestionable political and economic center, serving as the seat of government and hub for foreign investment.
Cambodia had the second fastest rate of urban spatial expansion in Southeast Asia between 2010-2015 according to the most recent reports from the World Bank. Cambodia's average growth rate of around 7 percent year-on-year continues to fuel an economic boom in Phnom Penh, and the rapidly developing city now offers all you would expect from a modern Asian metropolis. From expansive shopping centers and purpose-built retail malls, high-rise residential and commercial buildings, and five-star hotels, a variety of restaurants and eclectic F&B options, and a vibrant nightlife; Phnom Penh is attracting visitors and investors from all around the world.
Phnom Penh's economy encompasses a range of industries from textiles and agricultural processing to various forms of commodity trading.
Phnom Penh's financial sector has grown considerably in recent years, especially since the establishment of the Cambodian Stock Exchange (CSX) in 2012. The CSX raised a record $151 million in securities and corporate bond trading in 2019 which represents a 26 percent increase from $120 million in 2018.
Extravagant new modern buildings across Phnom Penh are changing the capital's skyline and transforming it into a playground where a new generation of Cambodians from the country's emerging middle class rub shoulders with the local elite and international investors.
Yet, wealth distribution remains unequal in Cambodia, meaning local tastes are ultimately hinged on the associated costs. Nevertheless, as the middle class continues to grow and prosper, consumer products and services are growing at a rate previously unseen in the nation, and more so in the capital than anywhere else.
Things To Do in Phnom Penh
Explore the Area
Phnom Penh is located in the south-central of Cambodia, surrounded by Kandal province. Before the 1960s, the capital was known as the "Pearl of Asia" and it remains the largest city in Cambodia. It is also the center of Cambodia's politics, economy and it's industrial heart, while also a leading light for local culture and tourism.
The total area of Phnom Penh city is 678.46 square kilometers and the city consists of fourteen administrative divisions (Khans), with a total population of just over 2 million in 2019. The Khans are further broken down into 105 Sangkats (quarters), and subdivided into 953 phums (villages).
Some of the more popular areas in Phnom Penh for tourist attractions and prime property locations are situated in BKK (Boeung Keng Kang), Daun Penh, Toul Kork, Toul Tum Poung, Sen Sok with some areas experiencing unprecedented growth, investment and development.
---
Real Estate in Phnom Penh
---
Price Trends for Properties for Sale in Phnom Penh
---
Price Trends for Properties for Rent in Phnom Penh