Kampot Location Profile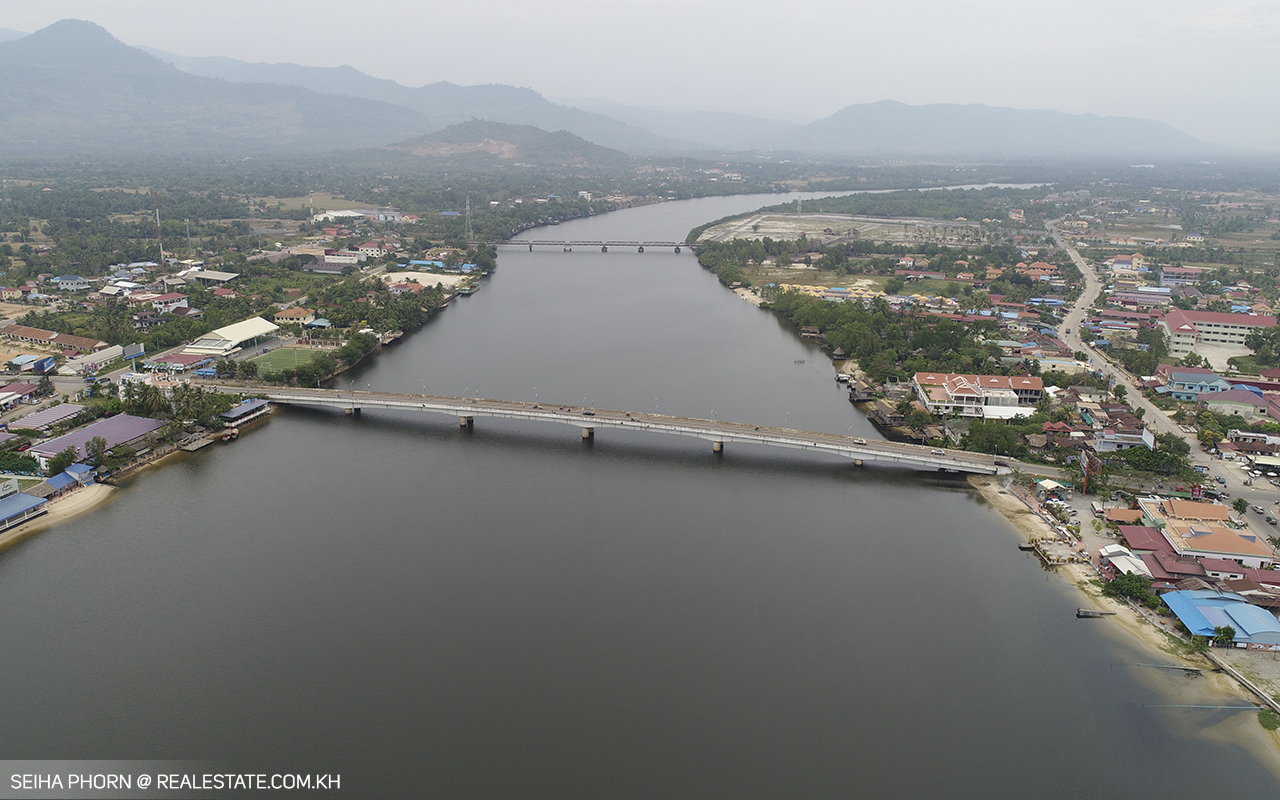 Overview
Kampot is a city in southern Cambodia. Unlike most Cambodian provincial capitals, the centre of Kampot composed of 19th century French colonial architecture. Kampot also regarded as the most important seaport of Cambodia. The province has a coastline of around 94 km and its capital is Kampot Town, it is located in the far south of Cambodia in front of the Vietnamese island of Phu Quoc. The region is famous for producing high quality pepper, which is exported worldwide. It is also known for its Kampot fish sauce and durian, which are believed to the best in the world.
Kampot is a quiet town that definitely poses as a good escape from larger cities in Cambodia. Its riverside scene captivates visitors with a pleasant environment to wander around and admire the old colonial French architecture and markets. Sunset boat cruises are a popular activity to gaze across the river. Kampot is quiet and chic, the French and Chinese architecture add a touch of lightness to the bustle. If you would like have some quiet time, Kampot is definitely your best choice.
Kampot has long been one of the most fascinating places to visit in the Kingdom. This sleepy river town is known for its relaxed vibe. Some people speculate that it will soon attract more and more international property developers, similar to Sihanoukville.
Explore the Area
Kampot province is 4.873 square kilometres big. It's located in the Southwest of the country and is bordering to the North with Kampong Speu, in the East with Takeo, in the West with Sihanoukville and Koh Kong and to the South with the Gulf of Thailand.
Kampot province is located in southern Cambodia, 148 kilometres away from Phnom Penh, facing the Gulf of Thailand, only 110 kilometres away from Sihanoukville. The East of the province consists of the typical plain area for Cambodia, covering rice fields and other agricultural plantations.
The Western part of the province shows up with the well-known Bokor National Park, being a part of the grant Elephant Mountains, which is rich in lush forests and a huge range of wildlife. The two highest points in the province are the Bokor Hill Station with 1,027 m altitude and further north another hilltop with 1,050 m altitude. Some people consider the countryside similar to the sharp Vietnamese limestone rocks shooting up of flat plainlands which is an impressive aspect.
---
Price Trends for Properties for Sale in Kampot
---
Price Trends for Properties for Rent in Kampot