1 Bed, 1 Bath Apartment for Sale in Flatiron By Meridian
Flatiron By Meridian
Flatiron By Meridian is a freehold grade A office combine with apart'hotel nestled in the heart of Phnom Penh city centre. Inspired by New York's greatest architecture, Flatiron, Meridian International Holding delivers the same quality building in the capital of Cambodia.

Flatiron By Meridian showcases the creativity of the new generation yet retaining the essence of Flatiron in New York city and modernizing with massive contemporary glass structure and state of art interior facilities.

Flatiron is 41 storey building inclusive of Apart'Hotel and office space with total gross floor area of about 84,000 sqm featuring a circular drop off area at the entrance of the building, gracious pedestrian space and beautiful landscaping.

Flatiron By Meridian facilities is located in level 28 for the Apart'Hotel include lounge, infinity pool, gym, sun deck yoga, and social kitchen.

Total rental guarantee for Grade A Office is 95% over 10 years, Apart'Hotel is 85% over 10 years and after 10 years, investor has option to sell back the unit to developer.

For investors who would like to invest overseas property usually stumble upon the issue on managing the property after completion. But all these issues do not exist for Flatiron by Meridian. The general property management of Flatiron by Meridian will be managed by Ascott Group under Citadines Brand. It is an assurance to a buyer who invest Flatiron by Meridian with its good 'after-sales' services. Many investors, local or abroad, want to invest in the real estate in Phnom Penh but are lacking in leasing experience. Flatiron by Meridian provides a total solution via the services by Ascott.
Amenities


Car Parking


Commercial area


Common Area


Lift / Elevator


Non-Flooding


On main road


Backup Electricity / Generator
Explore properties in Flatiron By Meridian
Summary of units
| Type | Size | Price Range | No. of Units | Floorplans |
| --- | --- | --- | --- | --- |
| Flatiron by Meridian - Serviced Offices | 63.55m² - 121.87m² | Starting from $250,000 - $1,200,000 | 2 | |
| Flatiron by Meridian - Brooklyn Offices | 81.21m² - 120.27m² | Starting from $250,000 - $1,200,000 | 2 | |
| Flatiron by Meridian - Astoria Offices | 101.05m² | Starting from $250,000 - $1,200,000 | 1 | |
| Flatiron by Meridian - Boardway Offices | 111.30m² - 137.11m² | Starting from $250,000 - $1,200,000 | 2 | |
| Flatiron by Meridian - Chelsea Office | 113m² | Starting from $250,000 - $1,200,000 | 1 | |
| Flatiron by Meridian - Madison Offices | 121.64m² - 189.98m² | Starting from $250,000 - $1,200,000 | 8 | |
| Flatiron by Meridian - Hamilton Office | 121.64m² | Starting from $250,000 - $1,200,000 | 1 | |
| Flatiron by Meridian - Inwoods | 240.69m² | Starting from $250,000 - $1,200,000 | 2 | |
| Flatiron by Meridian - Forest Hill | 164.10m² | Starting from $250,000 - $1,200,000 | 1 | |
| Flatiron by Meridian - Hotel Room | 32m² | Starting from $250,000 - $1,200,000 | 2 | |
| Flatiron by Meridian - Studio | 64.16m² | Starting from $250,000 - $1,200,000 | 2 | |
| Flatiron by Meridian - One Bedroom | 84.36m² - 139m² | Starting from $250,000 - $1,200,000 | 13 | |
| Flatiron by Meridian - Two Bedrooms | 68.13m² - 223.44m² | Starting from $250,000 - $1,200,000 | 10 | |
Location Overview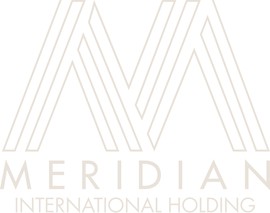 Meridian International Holding
View Profile
Daun Penh
View Location
Similar Apartments in Daun Penh