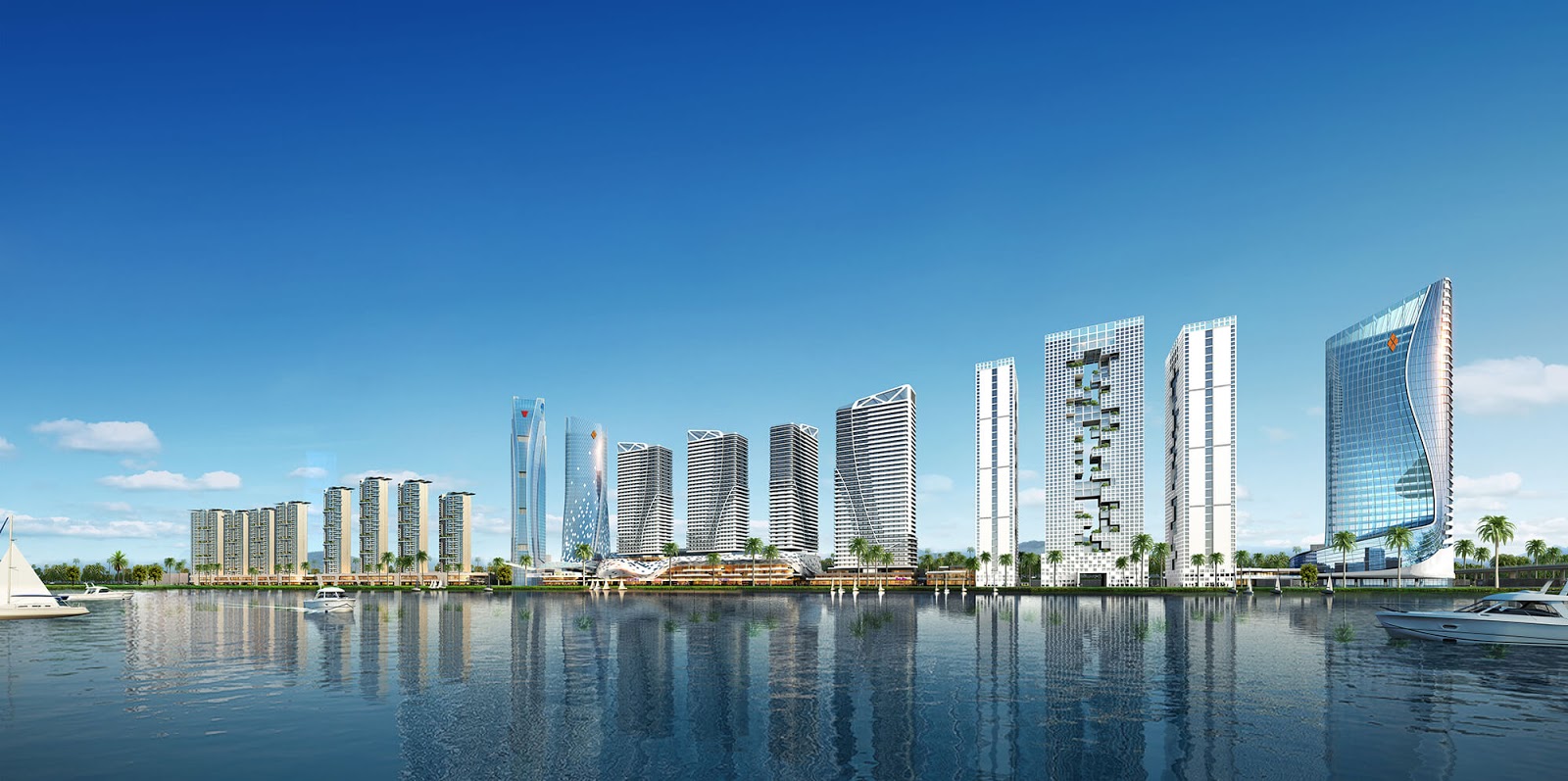 Phnom Penh's iconic and important Riverside area will soon host a massive development that will change the face of the city and the Kingdom for the better.
Phnom Penh Harbour, as the project is known, is a monumental undertaking stretching several kilometers from the Chroy Changvar Bridge to the Night Market, both of which are prominent spots in Riverside.
Stretching several kilometers along the Tonle Sap, Mekong, and Bassac Rivers, the Riverside, which has long been an important trading and commercial area in Cambodia's capital city, has become a popular attraction and hangout for both locals and foreigners of late, mainly drawn by an excellent array of restaurants, hotels, stores, cafes, bars, and entertainment centers.
To be built on 11.8 hectares of land facing the Tonle Sap River, Phnom Penh Harbour will comprise of more than twenty buildings of various sizes and features. These will include multiple commercial spaces, condotels, 5-Star Hotels, Grade A office buildings, large shopping malls, duty-free shops, and market-leading serviced and high-end apartments.
There would also be French-style commercial streets that will be similar to what people see in Paris and other major cities of France.
The development will also include a jetty and 7,000 parking spaces for people wishing to visit restaurants, retail shops, hotels, etc. in the Riverside area.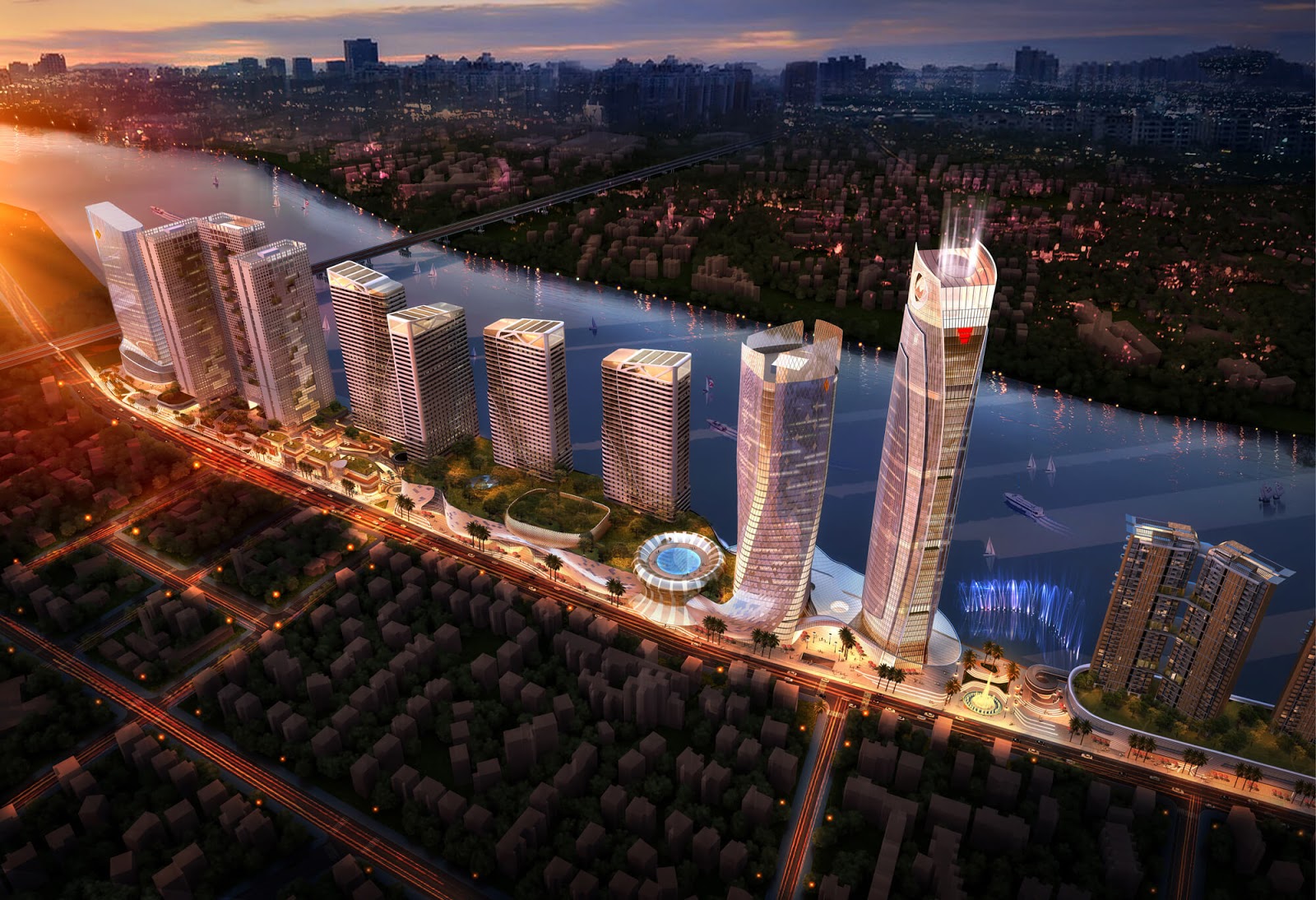 The buildings and facilities within Phnom Penh Harbour will be built to international standards and are being primed to become the gold standard for such developments, not only in Cambodia, but other parts of Southeast Asia, as well.
Phnom Penh Harbour has invited comparisons to Singapore's own Orchard Road, an iconic development that is both a major shopping belt and prime tourist attraction in the island state.
Phnom Penh Harbour had its launching last month. It is being developed by Yuetai Cambodia, one of the country's most successful and respected property developers. Yuetai Cambodia is the local subsidiary of Guangzhou based and Shanghai listed Guangzhou Yuetai Group.
Yuetai Cambodia has several iconic projects under its belt since its entry into the Kingdom in 2011. These include The Garden, East One, East View, and East Commercial Center.
Sam Yang, Yuetai Cambodia CEO, said their aim is to make Phnom Penh Harbour unique and stand out among the rest. He said the ultimate goal is to make it a city symbol that will bring what is not known of Phnom Penh or Cambodia to the world.
"We want others to know Angkor culture and art through Yuetai. That's the reason who we put all these elements- cultural, touristic, artistic, and historical elements- together in the project. Instead of making it into a purely commercial space, we actually want to make it one of the best tourist attractions in Cambodia, and even in Asian countries," he said.
Phnom Penh Harbour will be built in four phases and is targeted to be completed in 7 years. The first phase will include the building of the 5-Star White Swan Hotel, which will join the long line of iconic hotels in the country.
With Phnom Penh Harbour's imminent appearance, the Cambodian Government is preparing measures to ensure the smooth flow of traffic in the area. To ease the expected traffic congestion, Sisowath Quay, the road that runs parallel with the Tonle Sap River, will be widened to four lanes.
Phnom Penh Harbour is currently in the pre-sales stage.