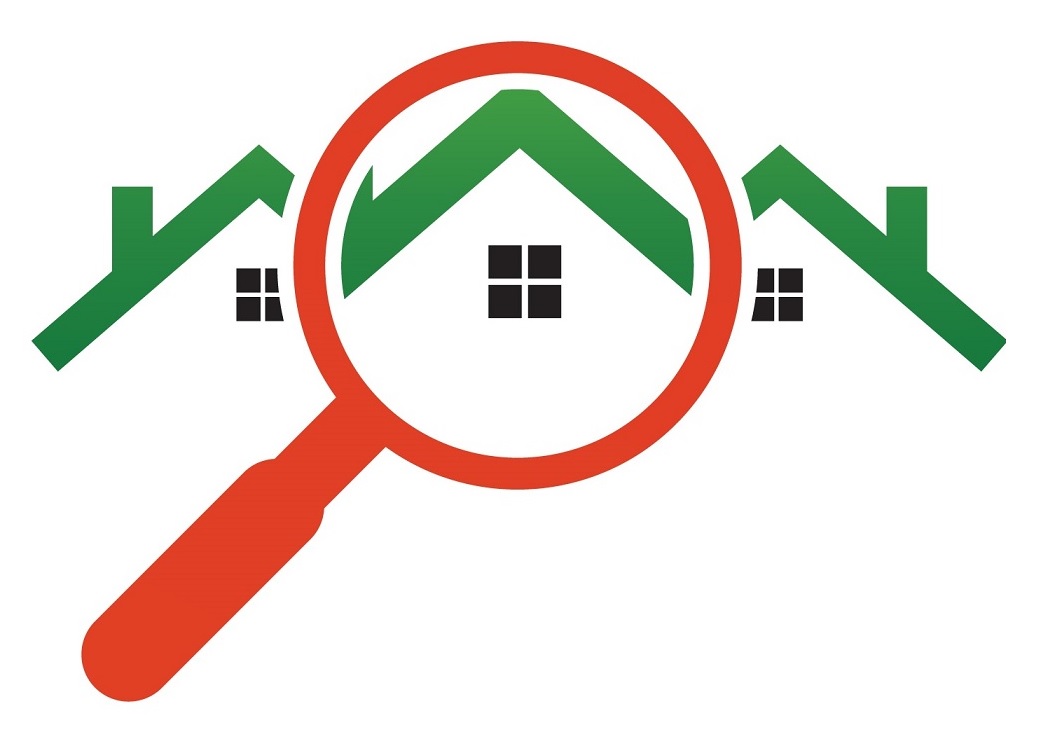 Realestate.com.kh, Cambodia's #1 Real Estate Portal, serves as a bridge between buyers and sellers by quickly connecting the demand with the right supply! This endeavor is made even easier for all stakeholders with REAKH Opportunities.
REAKH Opportunities basically makes it easier for:
RENTERS/BUYERS to notify registered agents of the kind of property they're looking for
AGENTS/SELLERS to be notified of sale opportunities that fit their portfolio
Think of it as a personal virtual assistant that knows ALL the right people - at the right time - when it comes to properties in Cambodia.
As a buyer/renter/seller, how do I use REAKH Opportunities?
Buyers have it the easiest when it comes to using the REAKH Opportunities. As a seller/buyer, all you need to do is check on the right-hand side of your screen if you're on the desktop. While on the mobile app, you can use the Home Finder on the home screen to access this feature.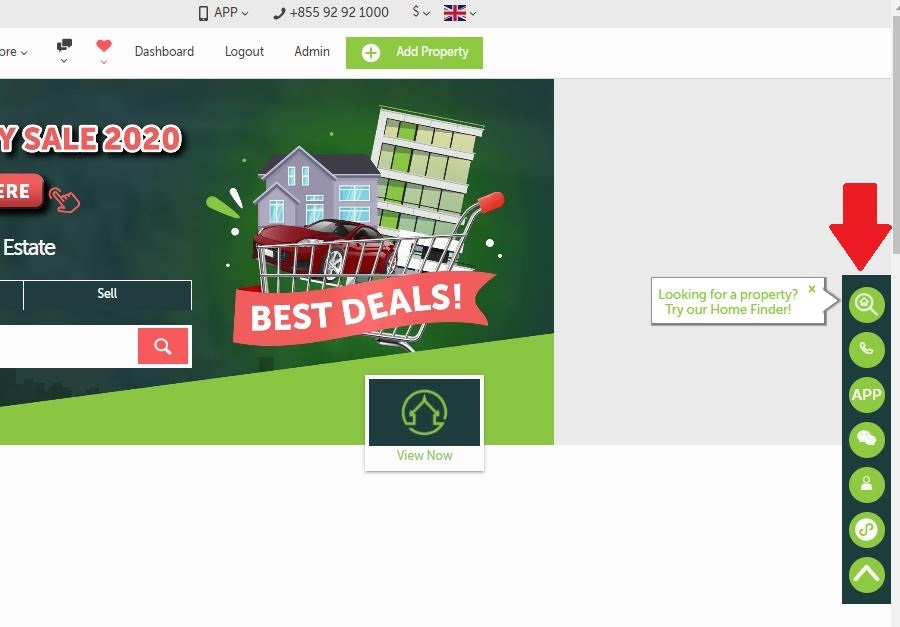 The Home Finder/Opportunities feature can be accessed through the right-hand side of the screen on the desktop.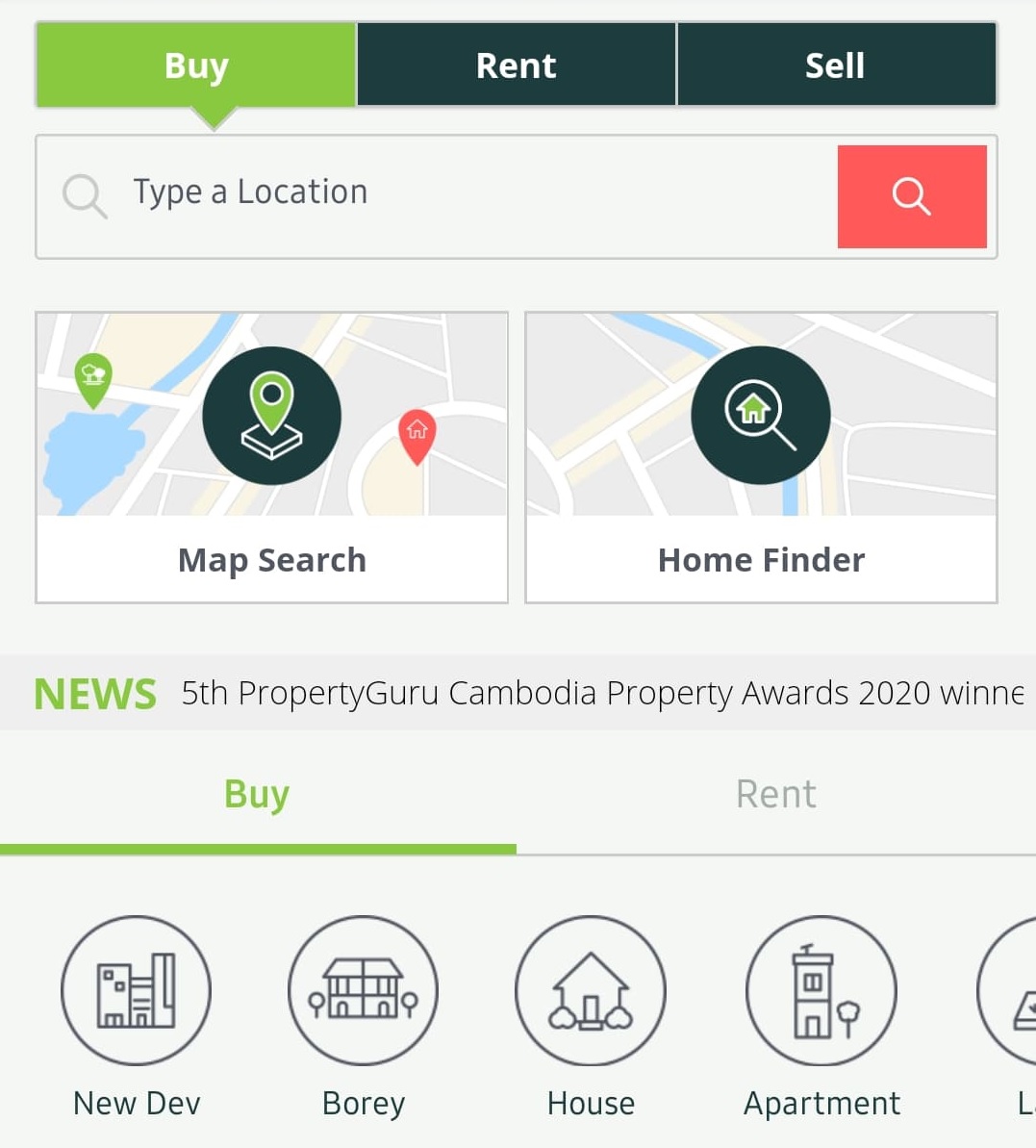 The Home Finder/Opportunities feature can readily be accessed on the home screen of the REAKH Mobile app.
Upon clicking on the Home Finder icon, you will be shown a form where you can enter the specifics of the property you're looking for. Fields to be completed include the following:
I want to: Buy / Rent / Sell / Lease
Location preference
Budget range
Additional comment
Contact information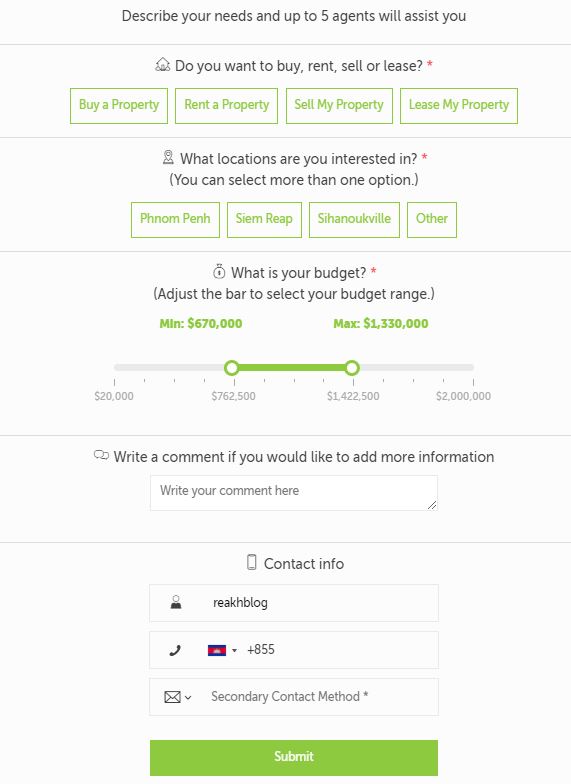 Once finished, you can click the submit button and wait for any seller/agent to contact you!
As an agent/seller, how do I use REAKH Opportunities?
Agents/sellers looking to use REAKH Opportunities for quick leads can easily do so through Realestate.com.kh or more conveniently through the REAKH mobile app.
How it looks like: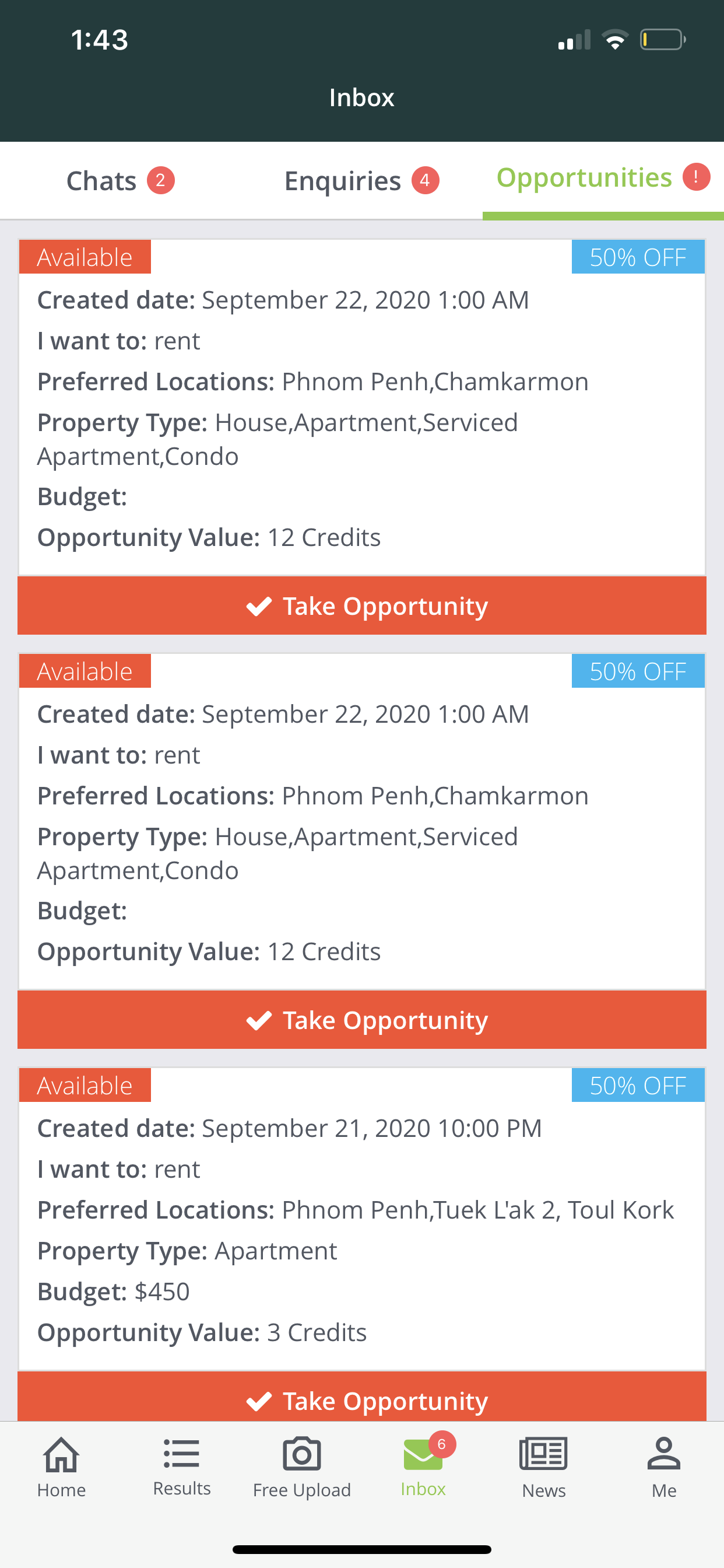 Each new lead coming from the REAKH Home Finder is funneled here for the easy viewing of registered agents on the mobile application. Each opportunity is detailed in terms of intent (buy/sell), their preferred location, preferred property type, and their budget.
If you're interested in any Opportunity on the feed, you may access the one you're interested in by exchanging them for REAKH credits you have on your account. To get credits, you may reach out to our Live Chat and inquire about acquiring credits.
The Opportunities channel is updated on a regular basis where you, as a seller, can continuously see quality leads from the thousands of property seekers going through Realestate.com.kh's listings.
Interested in letting the wider property market know you're looking for a property? Or do you want a continuous stream of leads coming through your phone? Download the REAKH Mobile App today for a seamless property selling/buying experience today!

Article by: