Corporate property and home security are key considerations in Cambodia which should not be ignored and there are a variety of services on offer from a number of different organisations.
Spurred by Cambodia's ability to attract international investment and investors (2,000 construction projects with a total investment of $1.2 billion in the first half of 2022), more businesses are establishing a presence in Phnom Penh and Sihanoukville in particular, while more domestic and international staffing talent at all levels relocate to the Kingdom's cities.
The growth in the urban areas and cities in particular in the Kingdom means there is an increasing number of new high-rises and condos, and increasing expendable income as the nation moves gradually towards being a high-middle-income country,
By mid-2022 Cambodia's insurance market was valued at $948 million dollars in total assets and the Ministry of Land Management, Urban Planning and Construction (MLMUPC) reported that there are 2,472 high-rise buildings (between five and over 40 floors).
The security services available in the Kingdom are something building management and construction companies need to consider to ensure the safety of their employees, guests and assets. 
Here are some of the key considerations when choosing the right security firm in Cambodia.
1. Check If The Security Firm Is Licensed In Cambodia - You Get What You Pay For!
Not only should you check the licensing of the security company in Cambodia, if they are legitimate and professional they should also be completing employment background checks to ensure you have the most suitable security staff on-site. 
Security companies in Cambodia need to be registered with the department of the National Police and according to a sub-decree on private security management, non-compliant enterprises and establishment owners could be fined 10 million riel (USD $2,500), and security companies that hire guards without registering them with the Ministry of Interior will be fined 20 million riel (USD $5,000).
According to the National Police, companies should complete background checks before hiring guards. You can also check if the company is regularly audited, certified and in strict compliance with Cambodian laws.
Salary ranges for security staff in Cambodia are commonly $250-350 per month for well-trained staff but some firms offer less well-trained staff at $200 and less, this should be a key consideration when asking questions about the firm before hiring them as your safety partner.
2. Confirm What Type Of Training The Security Staff Have Had (And If It's Ongoing)
The "standard" in Cambodia has for a long time been to have security personnel on site who have had a varying degree of training, age-range and price-range. It's simple to employ just about anyone in the role and there are some less professional firms that can offer security guards and services that are not professional. As the nation develops, so should the expectations from these professional security services.
The premium security services in Cambodia such as Prince Security Service have adapted to the fast-changing business environment and ensure their security personnel will have regular medical tests, random drug tests, and perform standard background checks.
The range of training at these firms, even for the most basic security staff, will include fire-fighting, first aid, and how to deal with emergency countermeasures.
Ideally, the security firms will still utilise non-discriminatory employment practices and ensure, regardless of gender or age, that staff are physically capable of handling the role. Most security staff employed at premium security firms are likely to be in the 18-45 age range while there can be exceptions for those physically and medically fit.
Personnel will also receive certifications for their completed training and premium firms will ensure international standards are met - part of their mantra is not only providing the best possible staff and solutions but also educating the public on good security habits.
In terms of language barriers, security staff at the junior levels might not speak English but companies should have supervisors to overcome communication barriers, and they could speak English or Chinese in addition to being fluent in Khmer.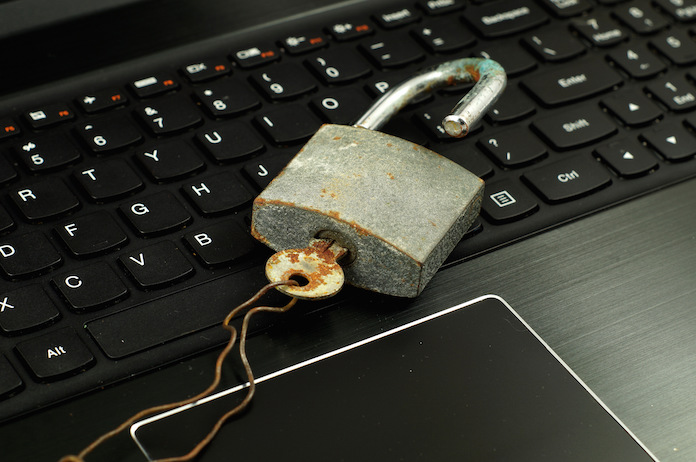 3. Ensure The Right Security Firm Has Your Interests At Heart
A great security firm should be doing more than just putting boots on the ground at your residence, construction site, or place of work. Although security personnel are a deterrent and provide a visible physical presence, does the security firm understand your needs and concerns and will they offer expertise and identify aspects within your blind spots?
Ideally, the right film will be consultative and do onsite visits and inspections to tailor the best comprehensive security solution through a combination of trained security personnel as well as potential security systems and offer recommendations you may not have considered. Are there areas at night that are not well lit? Do you know your exit points and how would you react in case there is a threat?
A good and professional security firm will complete a risk assessment and ensure the vigilance of your security as well as provide regular evaluations (reporting) and opportunities for providing feedback. Are the services meeting expectations, what can guards do better and add to the business and the safety environment?
Part of the partnership is not just the firm providing security staff with hard skills, but identifying dangers and offering exceptional extra customer service. Does the restaurant or hotel need car security to open the guests' doors and greet them on arrival, do they direct traffic? 
4. What Technology Or Range Of Security Services Does The Company Provide?
Utilising the right technology to suit your security and safety needs is important. It's great to be offered a selection of state-of-the-art security gadgets but what do you need? 
For corporate customers, a comprehensive security setup might include a combination of cameras, and security alarms allowing the firm to react quickly, even allowing remote lockdowns of a building and blocking or allowing access to entry points. These services are monitored 24/7 and can be supported by response teams immediately. Ideally, the security firm should also have a good relationship with the local police force to ensure there is the correct support and precautions.
Electronic security systems are handy and even biometric and fingerprint readers with numerical code passwords are not uncommon at large building sites and office complexes. Motion sensors and correct lighting can all help make property less of a target to potential intruders. Personnel could even be fitted with body kits (including POV cameras).
Ensuring Optimal Security And Safety In Cambodia
Keep in mind that although security firms should be offering some of these 'basics' (training, background checks, communication skills, and certain standards), but security consultants representing the firms should be pointing out the obvious to the client based on their expertise - trust is a key element in this partnership.
The security firm should be committed to growing with you and meeting your needs. As the environment, capacity, and requirements change, the firm should be able to adapt and even sometimes identify these (have new properties sprung up nearby, what are the trends in the city etc).
Trust and peace of mind are critical, and knowing that the security firm is responsive and reliable is extremely important to select the right security company in Cambodia.
Security personnel can be offered for a range of specific roles, including; event security, VIP protection, security escorts, lobby security services etc.
According to the security management office in 2021, of the 882 enterprises, establishments, gated communities, condos and apartments across 14 districts in Phnom Penh that have hired private security guards - only 168 of them were legally registered.