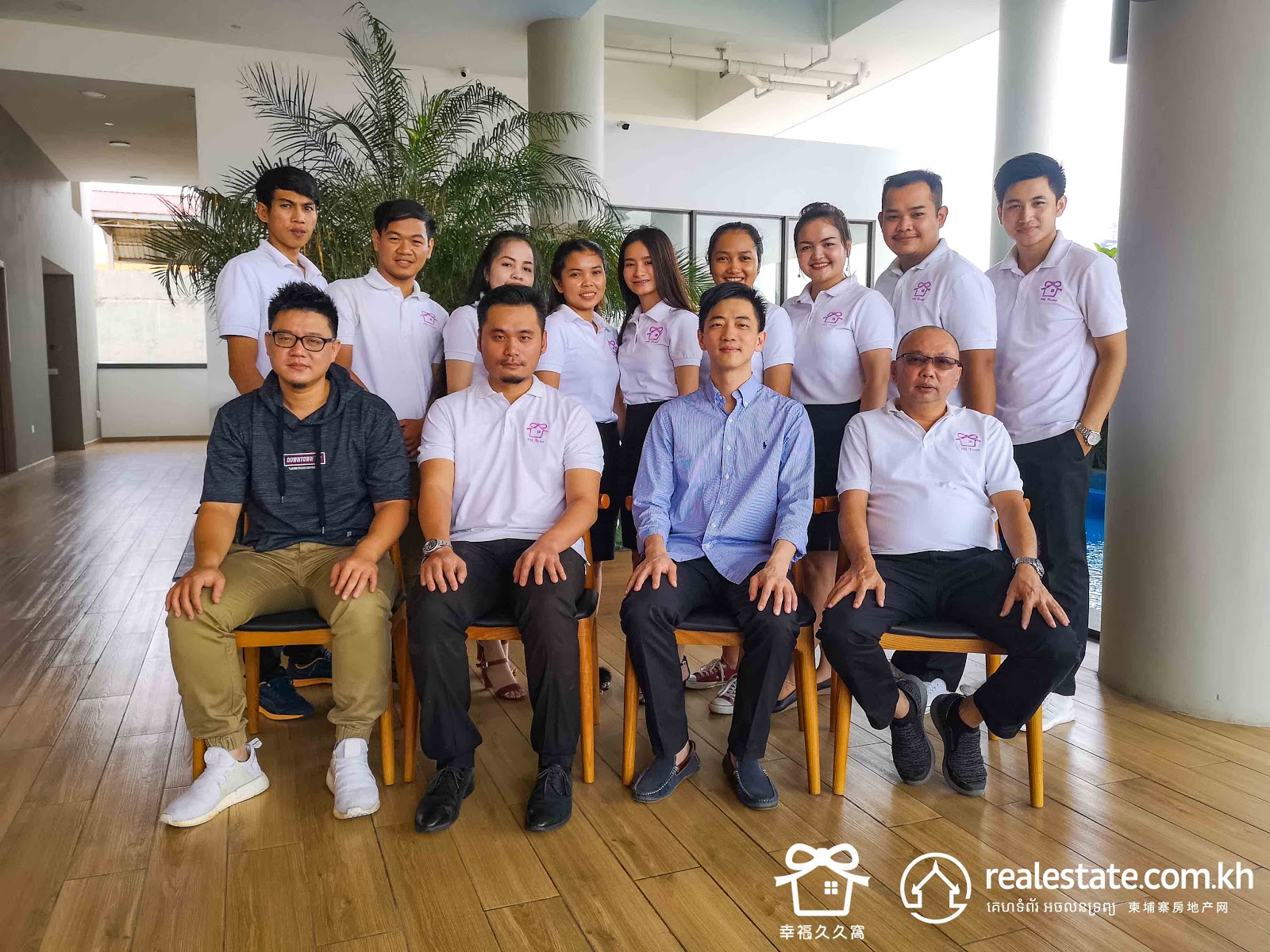 Established in 2011, 995 Home is one of the top real estate companies in Taiwan. The company is primarily focused on rental and property management services, with more than 1,000 houses in different parts of Taiwan under its care.
995 Home comes with a vision to upgrade the standard property, create a blueprint for happiness and peaceful living, and become Taiwan's first rental housing service management brand.
Since its founding, 995 Home has provided top-tier services to homeowners, home buyers and renters, gaining for itself an outstanding reputation.
Last year, 995 Home entered the Cambodian property market. In Cambodia, 995 Home is working with the developers of Precious Ruby, and VIA Residence.
In order to gain more insight into 995 Home, Realestate.com.kh conducted an exclusive interview with Henry Lu, CEO of 995 Home. This interview was partially edited and condensed for clarity.
REAKH: Can you briefly introduce your company?
Henry Lu: Established in Taiwan in 2011, our company, at present, has over 1,000 houses in Taiwan, including more than 700 in Taipei, and more than 300 in Taichung. Properties under our company's management have a combined value of approximately five billion Taiwan dollars (US$160 million). Of the 1,000 property units, we own more than 100 of them. 
995 Home has been operating for more than seven years. In the beginning of last year, the company established a branch office in Cambodia. The Cambodian office has a dozen employees and provides service in Khmer, English and Chinese.
995 Home is mainly working on property rental and management services, similar to what every real estate agency is doing.
REAKH: What was the main reason 995 Home chose to invest in Cambodia?
Henry Lu: Compared to other countries in Southeast Asia, Cambodia has a greater potential for economic development. We were also drawn by the people and culture of the country. The Cambodian people are kind and most of them get along well.
REAKH: There many real estate companies, local and international, in Cambodia. Why should customers choose 995 Home?
Henry Lu: First of all, from my perspective, we are looking at win-win solutions for landlords, tenants and companies. We emphasise sizable income for landlords and quality stays for tenants. When we rent out properties, we make sure that tenants are taken care of. This makes them happy and encourages them to stay longer.
REAKH: What has 995 Home achieved in Cambodia so far?
Henry Lu: We are working with the developers of Precious Ruby and VIA Residence. Before entering into Cambodia, I heard their occupancy was not high, only about 20% a year. However, after we took over Precious Ruby, the occupancy rate increased to as high as 90%. According to a local agency, it would take four to five years to rent out the building. Under our watch, it took only six months, and the building remains full.
We provide excellent property management services to our clients, and we wish to thank them for trusting us to take over the management of their properties. In the future, we want to work with the larger property developers.
REAKH: What are the strengths of the company? What makes it very successful?
Henry Lu: 995 Home possesses three major strengths. The first one is corporate culture. We give customers a sense of happiness, satisfaction and direction. Our listed houses are rented fast, with rental values above the prevailing market rate. This is the main reason why many landlords, developers, and investors prefer us. The second is our company's adherence to the one-stop service concept. For example, everything from the initial purchase of the house to renting it out is arranged by us. The landlord does not have to worry at all. The third strength is our use of modern property management technology: our Online Management App. It is a simple and useful technology. You only need to do two things. First, you log on to the app where the rental information, monthly income, monthly expenditures, and other pertinent information are recorded. Secondly, you can check if you have received the money via online banking.
REAKH: What are your company's plans for the future?
Henry Lu: We are promoting our Online Property Management App. This app is available to both owners and tenants. It is also closely connected to Realestate.com.kh. If a landlord posts the information on Realestate.com.kh, we follow it up and then negotiate to manage the property. This app is still in the testing stage and will be officially launched by the end of the year.
REAKH: Tell me what you think about the Cambodian real estate industry.
Henry Lu: Presently, the property market is booming. We came here to be part of it and help the market grow. We want to become a part of the success of the Cambodian real estate industry.
REAKH: Can you talk about some of your experiences as part of the Cambodian real estate industry?
Henry Lu: We have been here for the past four years. The Cambodian real estate industry is not mature yet, resulting in many inconveniences and disputes. For example, when an expat buys a house, he/she then becomes an "orphan landlord", a situation where no one will rent or help them rent out their house. We set up a company branch here partly to help these "orphans" solve their problems and get out of their dilemma. We want to help them, at the same time ensure that tenants live comfortably. We will see more developments in the future.
REAKH: 995 Home has been working a lot on marketing and publicity, which involved collaboration with Realestate.com.kh. What do you think about this partnership?
Henry Lu: We are very much happy that we have the opportunity to work with Realestate.com.kh. Through this partnership, we are confident we will become more competitive in the sector. Your magazine and marketing campaign are very professional. We are very happy to work with professionals like you. We are looking at a strong and continuing partnership well into the future.