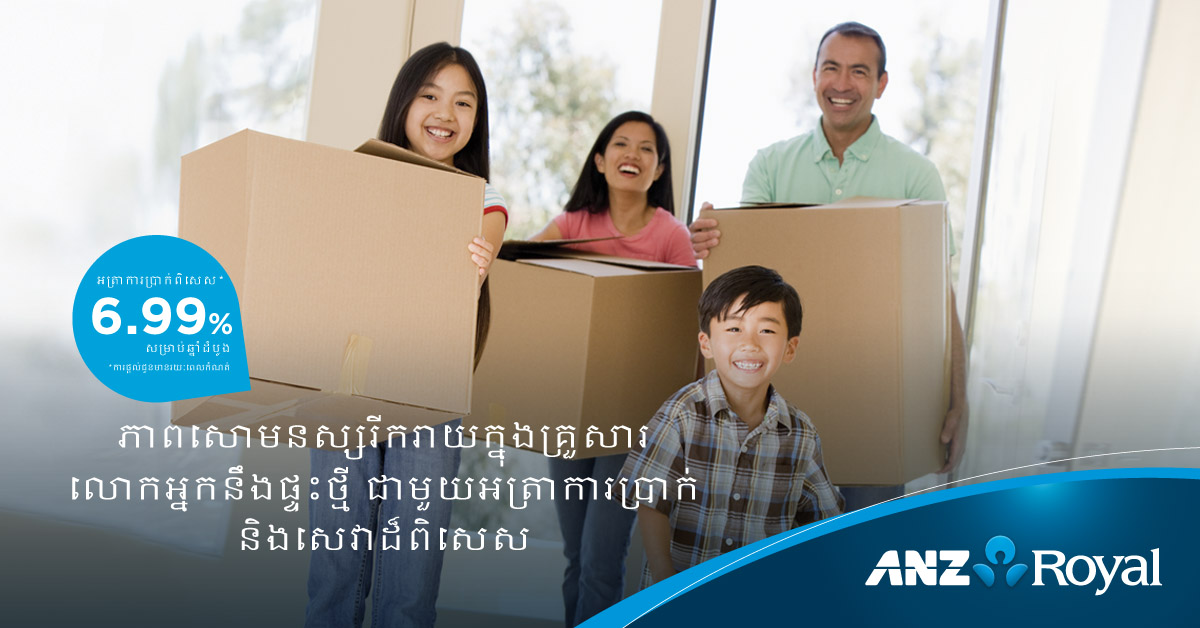 We understand buying a home is one of the most important financial decisions anyone can make. Our retail team makes the experience as smooth and simple as possible for our customers, ensuring their needs are fulfilled.
At this year's Real Estate Expo, we will have our mobile Home Loan Centre, a specialised environment intended to provide customers with dedicated assistance for both obtaining a mortgage and buying a home.
Currently, ANZ Royal offers various home loan campaigns to our potential customers such as our Payroll package, Borey Honeymoon package, and Refinance package.
All these packages offer very attractive pricing that will help home buyers to realise their dreams of buying properties.
On top of low interest rates, potential customers will also be protected with free Credit Life insurance from our well-known insurance company partner, giving you and your family security.
We look forward to seeing you at this year's expo, where we can show you our competitive product offerings.