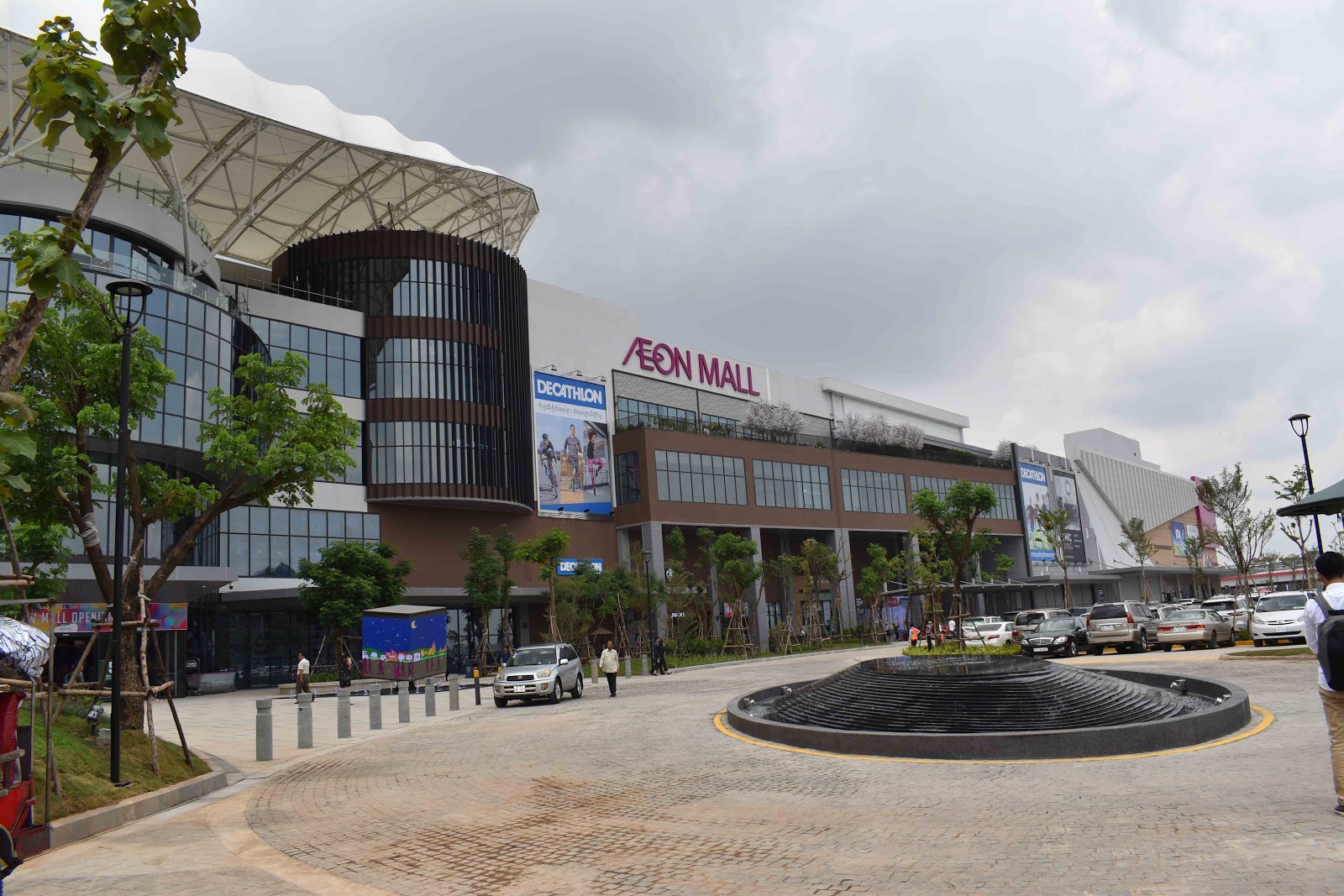 Rates expected to increase further after mall opening
The presence of Aeon Mall 2, Phnom Penh's largest and newest shopping complex which opened its doors to customers today, has increased the value of property in the northwestern part of Phnom Penh, particularly Sen Sok District, one of the up-and-coming areas in the suburbs of Cambodia's capital city. Aeon Mall 2 is located in Pong Peay, Sen Sok.
With a population of more than 160,000, Sen Sok is one of the most populated areas of Phnom Penh. In the last few years, Sen Sok has developed tremendously with many businesses and major infrastructure and residential development projects flooding the area.

Just like any other major development projects in the Kingdom, Aeon Mall 2 made an immediate impact on selling and rental prices of land, villas, apartments, condos, and other properties in most of Sen Sok.
Unit prices in Borey New World and Borey Angkor Phnom Penh, two residential developments close to Aeon Mall 2, doubled a few months after the announcement.
Aeon Mall 1, which opened in 2014, not only stimulated the local economy, but also contributed to the growth of property prices in Tonle Bassac and neighboring areas. The vicinity of Prek Tamak Bridge and proposed new Phnom Penh International Airport also saw property price increase after the projects were announced.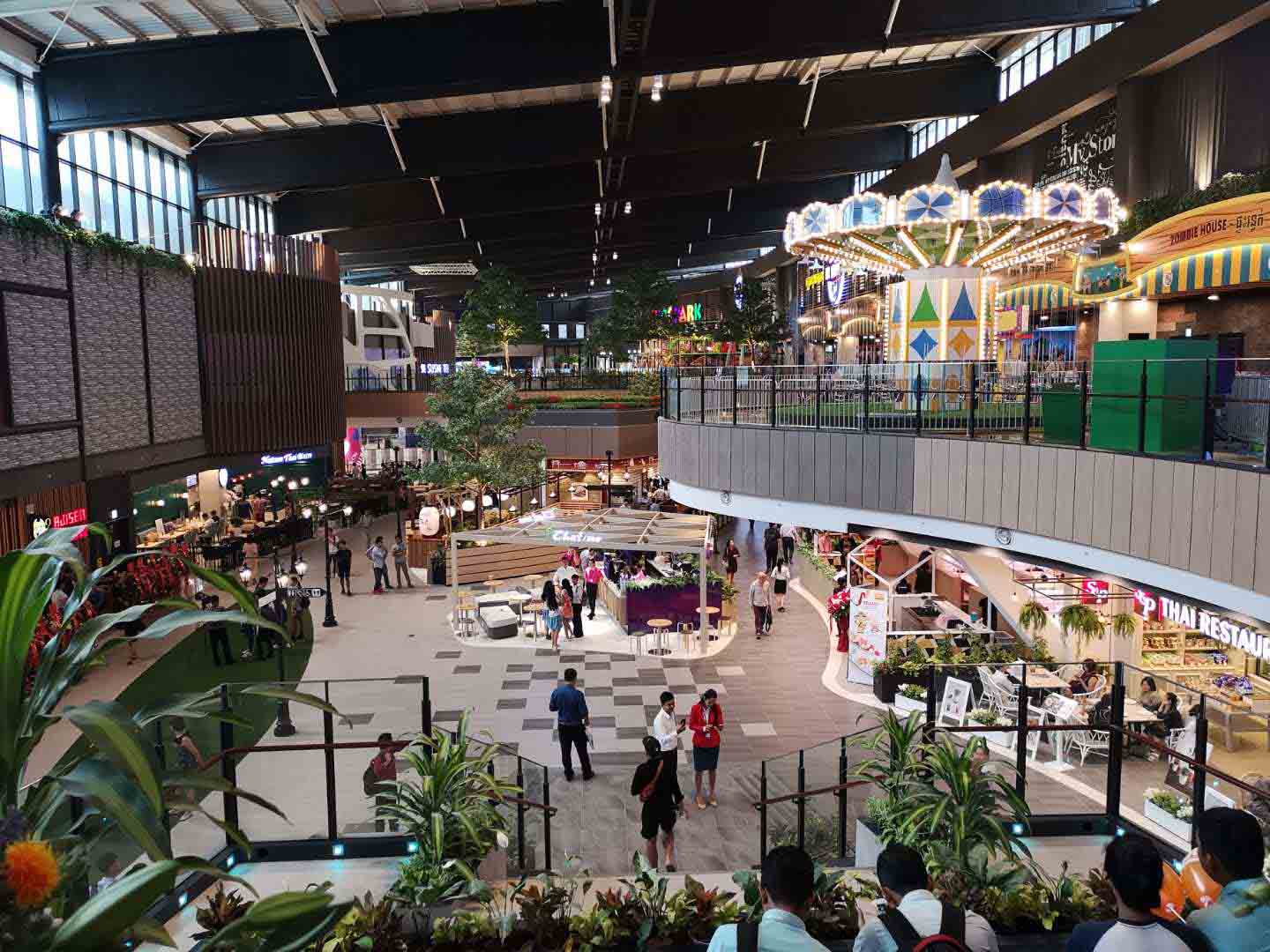 Lam Vibol, CEO at L. Vibol Realty (Cambodia), said that since construction of Aeon Mall 2 started in 2016, many developers and projects moved into the area. "Since then, there were more property transactions and prices of land increased every month," he said.
Before construction started, according to Mr Vibol, the price of land less than 1 km away west of the project site was only $300 to $400 per square meter. "But now the same lots now sell for $500 to $700 per sqm.,"he pointed out.
He said lots along the main road in the area have seen their prices increase to $700 to $1,000 per sqm. For lots along Oknha Mong Rithy Road, between 1003 and Hanoi Roads, the price increased between $1,500 and $2,500 per sqm. from $1,000 to $1,500 per sqm, according to him.
Echoing Mr Vibol, Sorn Seap, the Founder & CEO at Key Real Estate, said Aeon Mall 2 has a big influence on the values and prices of properties in its vicinity.
According to him, the average price of land along Chea Sophara Road has grown to $1,500 per sqm. "The price becomes even higher when the property is located closer to the main road," he stressed.
Mr Seap noted that despite the price increase, demand for land in the area is quiet strong. "It is hard to look for vacant lots along the main roads. However, there are still available land to the west and north of the mall," he pointed out.
The selling price of houses in Sen Sok has also increased. According to Mr Vibol, the price of shophouses along the main roads of Sen Sok have more than doubled lately. "Shophouses that sell for $100,000 before are now 3-5 times more expensive," he pointed out.
For shophouse along the sub-main roads, the increase is almost double. "The ones selling for $150,000 are now priced $250, 000," Mr Vibol noted.
Rental rates in the area were also affected by the monumental project.
According to Mr Seap, a warehouse can now be rented at $1.5-$2.5 per sqm, shophouse from $500 to $1,500 per month, residential house from $300 to $600 per month, and villa from $1,000 to $2,000 per month. "Renting properties in Sen Sok is more expensive now, compared to two or three years ago," he noted.
Mr Vibol believes that with Aeon Mall 2 already open and more businesses and investors relocating to the area, the selling price and rent of properties will further increase.  "There are still many vacant lands to welcome more projects. We are expecting that the area will become one of Phnom Penh's new commercial districts," he said. Aeon Mall 2's impact on property prices is expected to extend to neighboring areas such as Toul Kork and Russey Keo Districts.
Covering 10 hectares and with a floor area of 151,000 square meters, the Japanese-owned Aeon Mall 2 had its soft opening yesterday. Inside the complex are huge department stores, cinemas, bowling alleys, restaurants, pubs and food courts. Outside, is a parking lot that can accommodate 2,500 cars and 2,000 motorcycles.