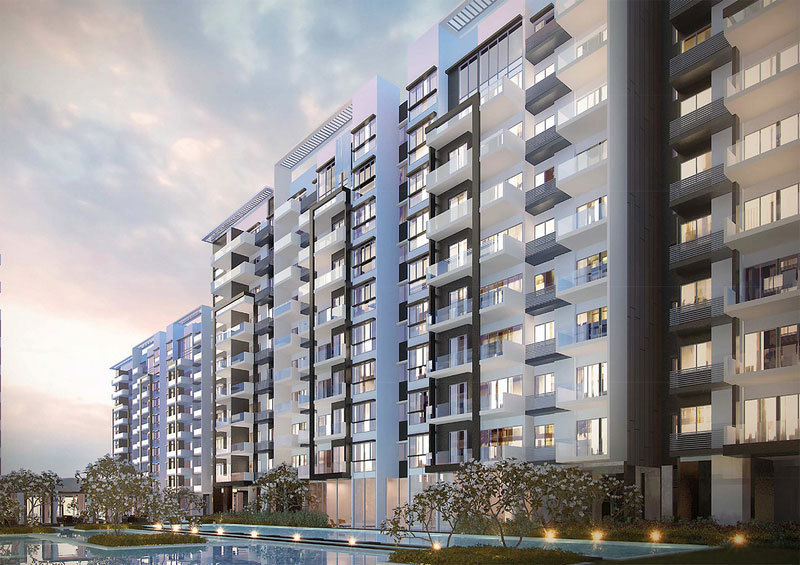 Launched in 2015, Axis Residences is the first Cambodian eco-friendly condo development project to receive 'Highly Commended Award' or global Green Mark Gold Award for the Best Condo Development at the inaugural Cambodia Property Award 2016.
Strategically located along Street Doung Ngeap number III and just 5 minutes from Phnom Penh International Airport, the $70 million development project is made up of eight condo buildings of 10 floors each – making up a total of 566 units. Scheduled to finish in 2018, Axis Residences has almost completed its structural works.
Axis Residences is in talks with award winning Service Apartment 85SOHO from Singapore-listed property management group, LHN Group in providing all units in Axis Residence with service apartment style, high level hotel-like concierge experience for all residents.
About 6 km from central Phnom Penh, Axis Residences is close to major international schools such as Northbridge International School and CIA First International School, Royal Phnom Penh hospital, Rathana Plaza supermarket and shopping complexes such as the Lion City & Okide The Grand.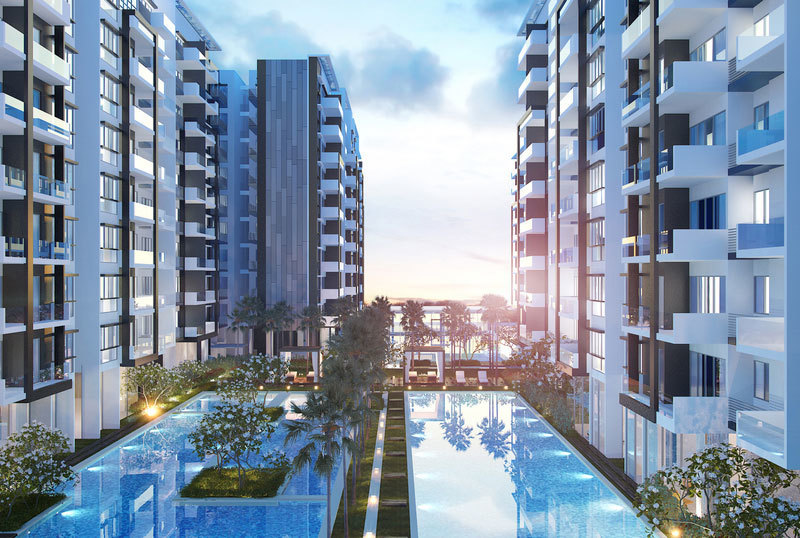 Axis Residences boasts its sustainable building environment and is founded as the best condo development with significant eco-breakthroughs. Building environment refers to quality of buildings and structures as well as the surrounding infrastructures that would offer a full set for community's living.
Mr. Anthony Ong, director at Spring CJW Development in Cambodia, said: "Axis Residences have cleared the preliminary assessment and will be the first residential development in Cambodia attaining Green Mark Gold Plus Accreditation by internationally-acclaimed Singaporean Building and Construction Authority (BCA), an agency under Singapore's Ministry of National Development focusing on Singapore's building excellent environment."
"The intention of BCA is to promote sustainability in building environment and raising environmental awareness among developers, designers and builders when they start project conceptualization and design, as well as during construction process," he added.
Designed and developed by Singaporean developer Spring CJW Development Pte Ltd and Singaporean Consultants, Axis Residences will become the pioneer and the only condominium in Cambodia incorporating the innovative green features that benefits the residents with both a stable electrical supply and a reduced utility and maintenance bill. And this comes through the high technology of sustainable solar PV energy (Solar Panels) into the development.
A sophisticated building complex encompassing excellent quality, modernity and convenience, Axis Residences is becoming popular in Phnom Penh largely thanks to its eco-friendly environment.
Mr. Ong stresses that as environmental concerns are on the national and global agendas, eco-buildings such as Axis Residences is immediately becoming the preferred choice by its quality and lifestyle of Phnom Penh's living residential.
He said: "we are confident that Axis Residences will complement tenants' green credentials and benefit companies in areas of long-term energy cost savings as well as health overall. Within Axis Residences, we believe that going green is no longer an option, but a responsibility. We are committed to do our part by developing properties that have minimal impact on the environment while enhancing the quality of life for the communities."
Mr. Ong concluded by saying that Axis Residences will be a best choice for national and international business people who seek a green residential address in the upcoming Phnom Penh's western district.
Axis Residence is currently in process of being certified Green Mark Gold accreditation by BCA: making it the first and only condominium to achieve this internationally acclaimed accreditation in Cambodia.
Get more information about Axis Residences and learn more about Cambodia's newest developments by visiting Realestate.com.kh!