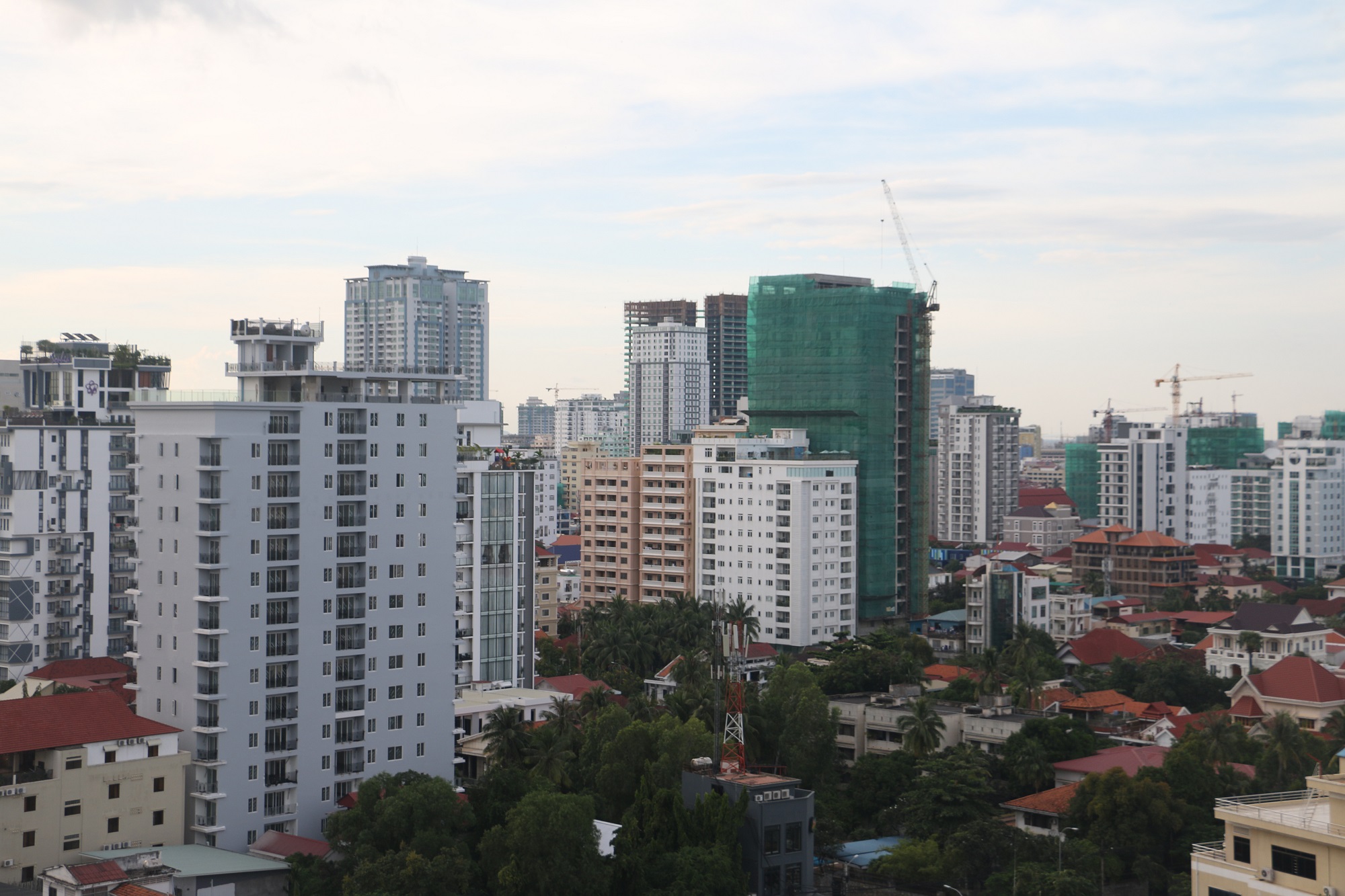 If you've ever been to Phnom Penh, chances are, you've seen ads upon ads that seemingly shout at you from every street if they had voices. But even with the ads screaming at you, there seems to be a sort of seduction in what they're offering. Reduced down payment, low interest rates, and a very attractive location. There's just one catch: the property you're set out to buy is actually pre-selling! Now, if you're scratching your head, then you're probably wondering what that means. So, exactly what does pre-selling mean and how does it affect you? Realestate.com.kh breaks them all down for your convenience.
What is a pre-selling property?
A pre-selling property is a property released for sale in the market at any stage before the development is completed. This is otherwise known as an off-plan property. Pre-selling properties exist for a few reasons. Other developers offer it to finance the construction of the project, while others offer it for an assurance that all units are sold before construction is completed. Some developers do it for both reasons too. But buying pre-selling properties has its fair share of advantages and risks too.
What are the advantages of Buying pre-selling properties in Cambodia?
It's more affordable – off-plan properties are mostly, if not always, cheaper than buying units that are ready for occupancy (RFO). This is because you won't be able to use the home just yet! As a reward for trusting the developer, buyers are given extra privileges in the form of a low-cost purchase amount and more flexible payment terms. So, you can pay for the property in installment as well with little to no interest. Other developers also do special promos for early buyers, making the property all the more attractive.
They're great investments – Pre-selling properties mostlyincrease in value as it nears completion. This can be used to the buyer's advantage. For example, if you buy a property now in its pre-selling stage and it's selling price is $120,000, in about two to three years, once it's completed, the value can go up to around $150,000. That's a $30,000 profit for doing nothing except wait for the development to be completed. But of course, you have to do your study on the property first.
You have more options – Since the property is in its pre-selling stage, not a lot of people have gone on to inspect the property and buy it. So, as a buyer of off-plan properties, you have more freedom in choosing your unit type, where it's facing, what floor it's in, and other similar factors. With RFO units, this is hardly the case. You're stuck with manageable units, at best.
The Risks of Buying pre-selling properties in Cambodia
Changing Terms - Pre-sale contracts can be ambiguous and vague sometimes and can be subject to further changes, either legally or through a technicality or loopholes. The risk that comes with this is, is that you might actually get a unit that's very different from what you were promised. This includes changes in material, location, layout, size, and finishing. And since you signed the contract, you're left with nothing to do but either live with it. What some people do is they have these units rented out for profit as a means to defer disappointment.
Time Management – A delay in completion and turnover is another risk an investor must look into. Sometimes, pre-sale contracts contain delay clauses that frees the developer from responsibility for turning it up on time.  That's why it's important to always check the contract.
Financial loss – If a developer goes bankrupt or the project doesn't push through,you're usually left with nothing. Sure, you can sue them, but that will take quite some time and funding. And most of the time, legal cases in Cambodia run at a slow pace.
Sketchy representatives – Since the property is on its pre-selling stage, you run the risk of running into scammers who only plan to take your money and disappear. And if that's not the case, some developments also run the risk of hiring corrupt representatives that manipulate pricing on presentations.
Tips when Buying pre-selling properties in Cambodia
Even with these apparent risks, the good can definitely outweigh the bad if you know what you're doing and what you're looking for. So, here are a few things to keep in mind when scouting for properties and you just happen to run across a pre-selling one.
1.         Look for developers with a good reputation. Put a bit of muscle into it and do your research.
2.         Look for reputable agents (Realestate.com.kh has a lot of them).
3.         Get a good lawyer to run through the contract with you to check for any inconsistencies or unfair           clauses.
4.         Hire services of licensed brokers to assist you with the process.
5.         Verify the legitimacy of the developer with related government agencies and ministries such as the Ministry of Land Management Urban Planning and Construction.
Pre-selling properties are great ways to get the most out of your money. With proper precautions and a bit of research combined with these tips, you can make that money grow even further until the next property comes along.
Read more articles like this on realestate.com.kh