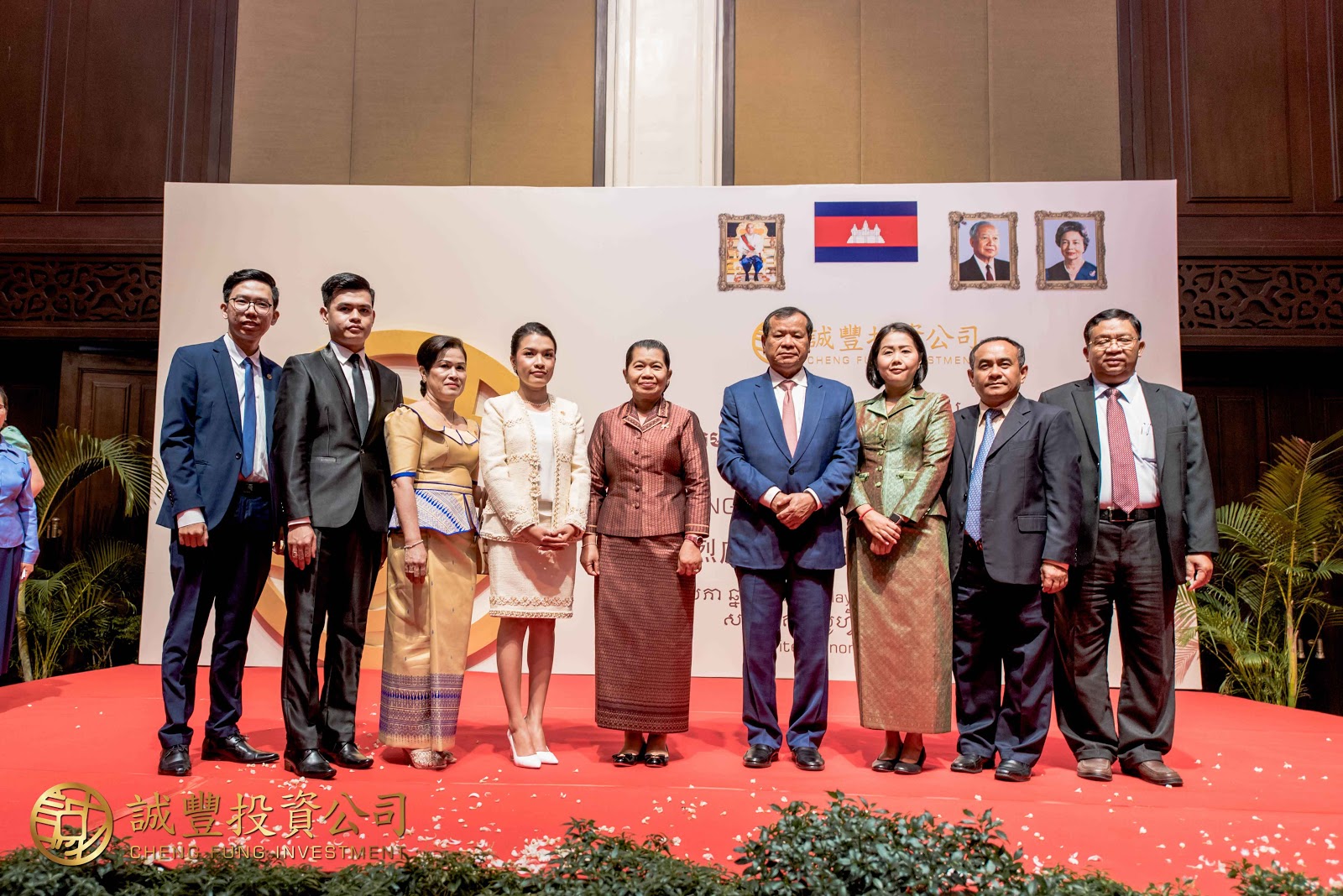 Cheng Fung Investment (CFI) specialises in real estate, hospitality, and finance, providing advice on investment, management and marketing for clients as varied as hotels, restaurants, real estate developers, construction companies, banks, microfinance organisations and insurance companies.
CFI's consulting services, based on professionalism and ethics, can help form strong business partnerships and boost investment in the country. They can also draw up clear and strategic business plans to provide outstanding one-stop professional services for all your needs. The company draws on close relationships with big corporations and the government.
"Our team is highly experienced in a wide range of markets from real estate to finance, tourism, and business consulting," Buth Kerady, CFI's CEO, said.
"We understand fully how to identify the strengths, weaknesses, opportunities, and threats related to business competition or project planning in the Cambodian market. We have a clear, strategic business plan to provide outstanding professional services. Our commitment is to deliver quantity and quality projects," she said, adding that the company is based on the core values of professionalism, relationships, integrity, connections, and ethics.
"Our vision is to be the market leader and your ultimate partner with our outstanding level of services, together with professional expertise to achieve your business goals," she said.
"To achieve this, our mission is to develop long-term business relationships built on honesty and integrity with the flexibility to adapt to any business blueprint aimed at achieving success."
Kerady said CFI will provide all the expertise for investors to understand the Cambodian market. The company's highly qualified experts aim to deliver satisfaction with operational insight into quality projects.
"We are the best institution for you to ensure satisfaction because we consider personal interaction as the key to ensuring every client's business is run according to their needs." According to the Council for the Development of Cambodia (CDC), the government agency responsible for investment activities in Cambodia, committed investment from foreign countries grew from US$2.9 billion in 2012 to $3.6 billion in 2016. Chinese investors were the most instrumental in this growth.
Last year, Chinese investments worth $5.3 billion made China the number one investor in Cambodia. Chinese investors are investing in almost all fields, from energy to infrastructure, tourism, real estate, finance and human capital. Chinese investors entered Cambodia in different forms, including groups of businesses, corporations, branches, joint-investment projects, and other projects.
"With the increase of foreign direct investments into the Kingdom year on year, particularly from China, it requires to have a professional consulting firm provide the best advisory services to investors on their business activities and investments," the CFI CEO added.
Realestate.com.kh, Cambodia's home of real estate, has the most up to date information for buyers, sellers and property enthusiasts! Sign up for our newsletter today and stay up to date with the latest info…