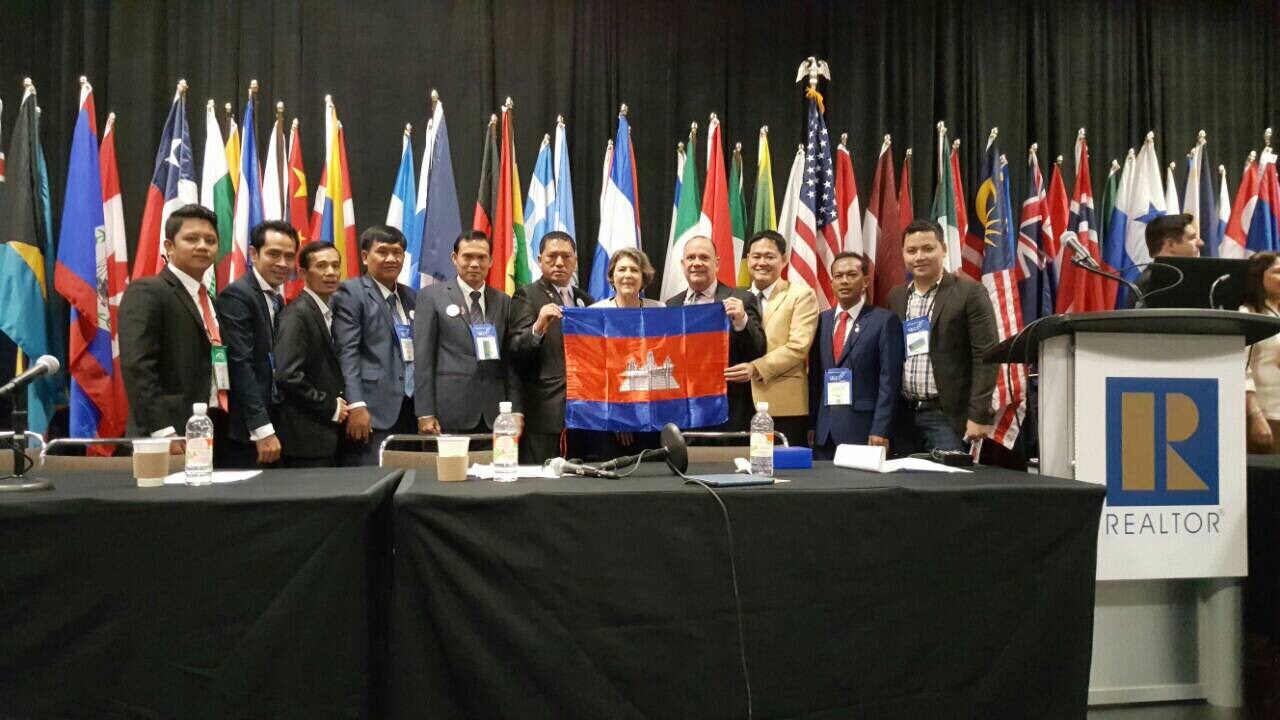 The 28 members of the Cambodian Valuers and Estate Agents Association (CVEA), from across fourteen local real estate companies, will participate in the REALTORS® Conference & Expo in Chicago, United States of America, next week.
The National Association of Realtor's (NAR) is America's largest trading association, and holds the REALTORS® Conference & Expo annually. The four day event will take place from the 3rd to 6th of November, attracting 20,000 real estate professionals  from  60 countries around the world.
Dr. Kim Heang, President of CVEA stated that the purpose of attending the conference is to promote Cambodia's real estate industry to the world: "During the event there will be be thousands of multi-international real estate agents and agencies from all the edges of the world."
Dr. Kim added  "This is the best time for us to raise our national flag to be among the other countries, and [by raising the] Cambodian flag, will show the strength of our real estate market to the rest of the world." Dr Kim further believes that this is a great opportunity for Cambodian members to learn the new development structures, technological advances, innovation and management forms that international real estate agents are already using.
However, Dr Kim doesn't expect the four day conference will lead to immediate growth, but believes it will allow CVEA members to ensure they understand the way that  foreign countries are developing their real estate- and then gradually implement these practises into the Kingdom.
The CVEA team will also travel to other states in America with the plan to sign Memorandum of Understanding(MoU) with other real estate agency partners, which is a great opportunity for building international real estate relationships. 
The 14 real estate companies and agencies that have representatives attending the REALTORS  Conference & Expo are; Khmer Real Estate Co., Ltd, Cambodia Properties Limited (CPL), Century 21 Cambodia, The Sea Gate Suite, Towncity Real Estate Co., Ltd, Amatak Property Service Co., Ltd, KAT Appraisal Co., Ltd, Eyes Real Estate, Century 21 Mekong, Anajak Investment Co., Ltd, Century 21 World Trust, Century 21 Fortuna Investment, CBRE Cambodia, Active Property and Realestate.com.kh.
Want to learn the

latest real estate news, visit Realestate.com.kh today!