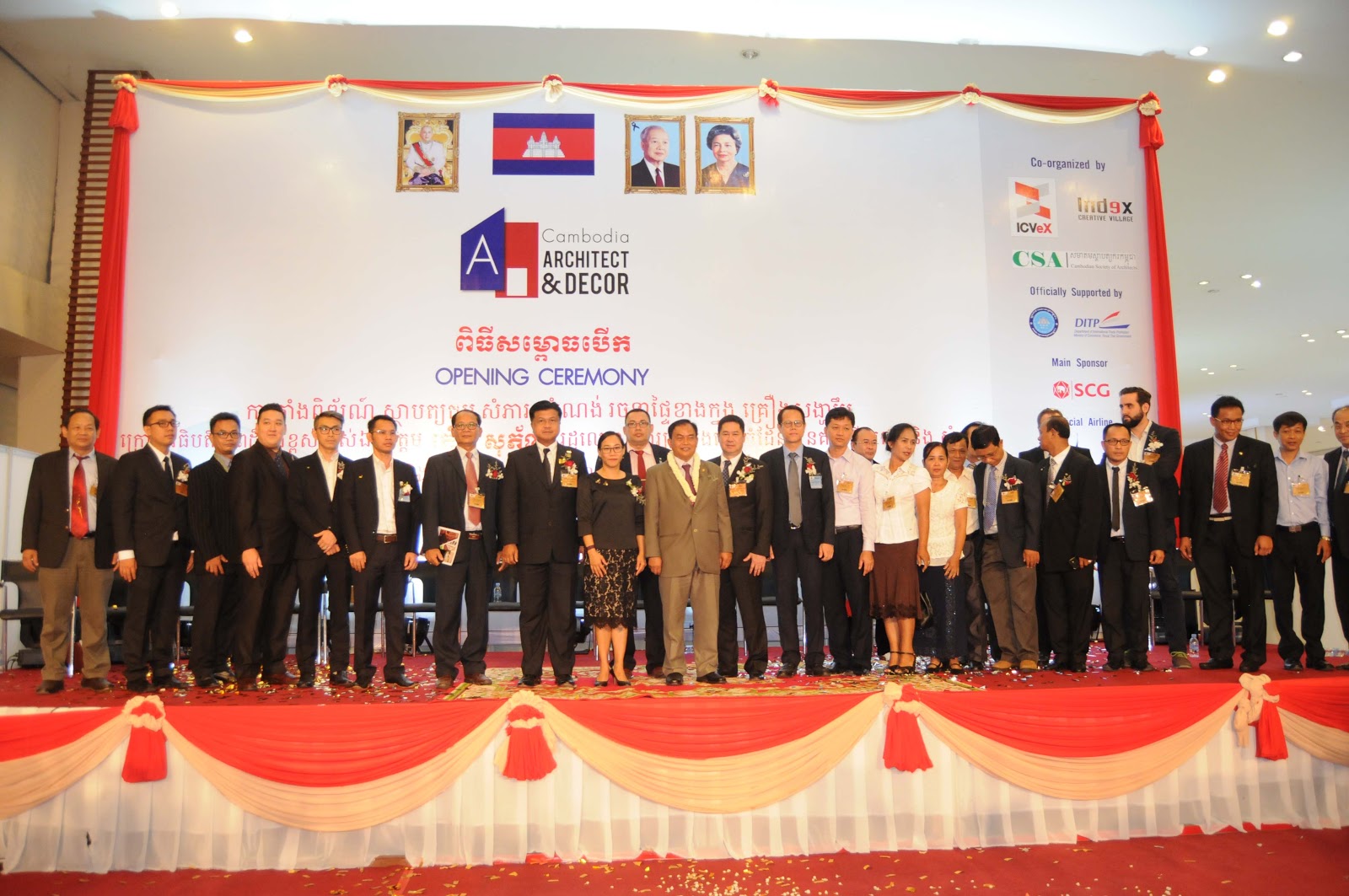 24-26 May 2018, Diamond Island Convention Center, Phnom Penh, Cambodia
Bright future for architecture and interior industry in Cambodia
Cambodia's GDP expected to expand by 6.9% in 2018 and 6.8% in 2019

A total of 3,418 projects was approved in 2017, the combined value of approved investments in the construction sector increased by 22% year-on-year (y-o-y) to $6.8 billion where 82% of them were residential projects.

Cambodia's economy expected to remain strong over the next 2  years, driven by solid garment and footwear exports, construction and real estate activities, rising government expenditure and moderate recovery in agricultural production

Cambodia has been one of the 10 fastest-growing economics in the world over the past 20 years

World Bank now classified Cambodia as lower middle income economy, and no longer low income

The Ministry of Land Management, Urban Planning, and Construction reckons the urban population will rise from 4.5 million people in 2014 (27.1 percent of the total population) to 7.92 million people in 2030

The Cambodia Infrastructure report from business monitor international forecast construction sector to grow by 9.8% in 2017

Knight Frank projected offices demands to increase by 77% within 2020

FDI is moving toward entertainment, hotel and retail in 2017-2018
Source; World Bank, Asian Development Bank, IMF, CBRE, Focus Economy

The 3rd Cambodia Architect & Décor
Cambodia Architect and Décor has been established in Phnom Penh since 2016 by ICVeX Co., Ltd., professional exhibition organizer and a subsidiary of Index Creative Village. The show successfully in bringing an interaction platform as an annual gathering and networking opportunities between international and local suppliers with architects, project developers, interior designer, traders, distribution, construction industry professionals and house owners in Cambodia. In 2017, our 3-day exhibition attracted 4,309 visitors with 23% increase and 150 companies and brands exhibited from Thailand, Cambodia, China, Korea, Italy, Myanmar, Singapore and Vietnam with 60% increase.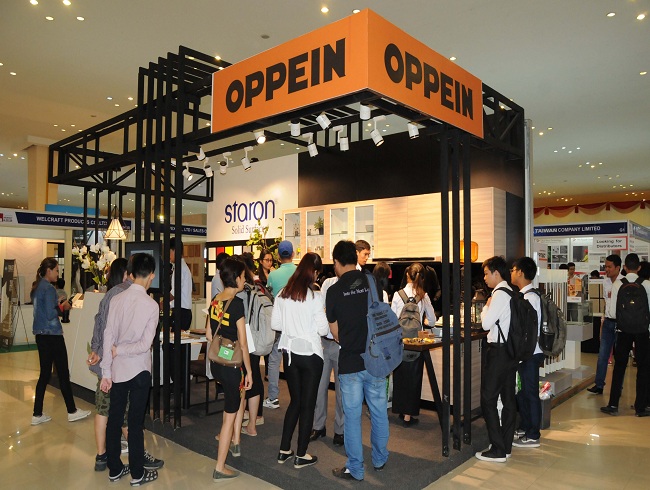 Cambodia Architect & Décor is the platform to source architecture/interior building materials, furniture, architect and interior design and décor in Cambodia. Our 3rd edition is scheduled for 24-26 May 2018 at the Diamond Island Exhibition & Convention Center (DIECC) in Phnom Penh. With the continued support from Cambodian Society of Architects and Board of Architects, this year our exhibition will be presenting under the theme "Design for better workplace and living".  
According to Mr. Tan Kim Hok- CEO of Hok interior and Mr. Meas Borarithy – Managing Director of MBS Architecture Group "People spend most of their time at workplace, residential and entertainments, the theme of "Design for better workplace and living" will influence people to work better and lead to high productivity" Mr. Ajinveat Vhongthong – Project Manager of ICVeX also added that "this year our 3rd edition will offer education opportunity and inspire Cambodian for ideas and knowledge in better designing their work, play and living environment"
Reference to Mr. Var Vireak – Co-founder & CEO of Century 21 Fortuna Investment "commercial, residential, industry and hospitality property are booming in Cambodia and they all are related to work and living. The role of architecture, design and décor will add value to the buildings to become more attractive, valuable and unique.
This year, Cambodia Architect & décor will showcase over 150 companies and brands from local and international companies with following must see highlights;
Top brands – Over 150 major companies from Cambodia, Thailand, China, Korea, Singapore, Vietnam, Italy, and Taiwan.

Innovative Products - New products and designs, some of which will be seen for the first time in Cambodia.

Creative Product Design and Inspiration from exhibiting booths and pavilions

Architecture for People Seminar by Cambodia Society of Architects (CSA)

Discussion panel among top management from architects, interior design, construction companies, property developers and industry gurus

Interesting topics from project management, design trends, green design, property market review, cases study and many more

Design Competition Winners Showcase under the theme " Greening the Vertical" Driving the next generation of Cambodian's architects and interior designers  forward

Better Workplace and Living Showcase – Inspiration and industry design benchmark for Design ideas

Cambodia Architect 2018 Networking Dinner– The opportunity and mingling between industry friends, young architects and designers

Designer Pavilion to  consult for design solution with the industry experts and companies

Design Education Pavilion to explore education opportunity toward architecture and design  
Realestate.com.kh, Cambodia's home of real estate, has the most up to date information for buyers, sellers and property enthusiasts! Sign up for our newsletter today and stay up to date with the latest info…