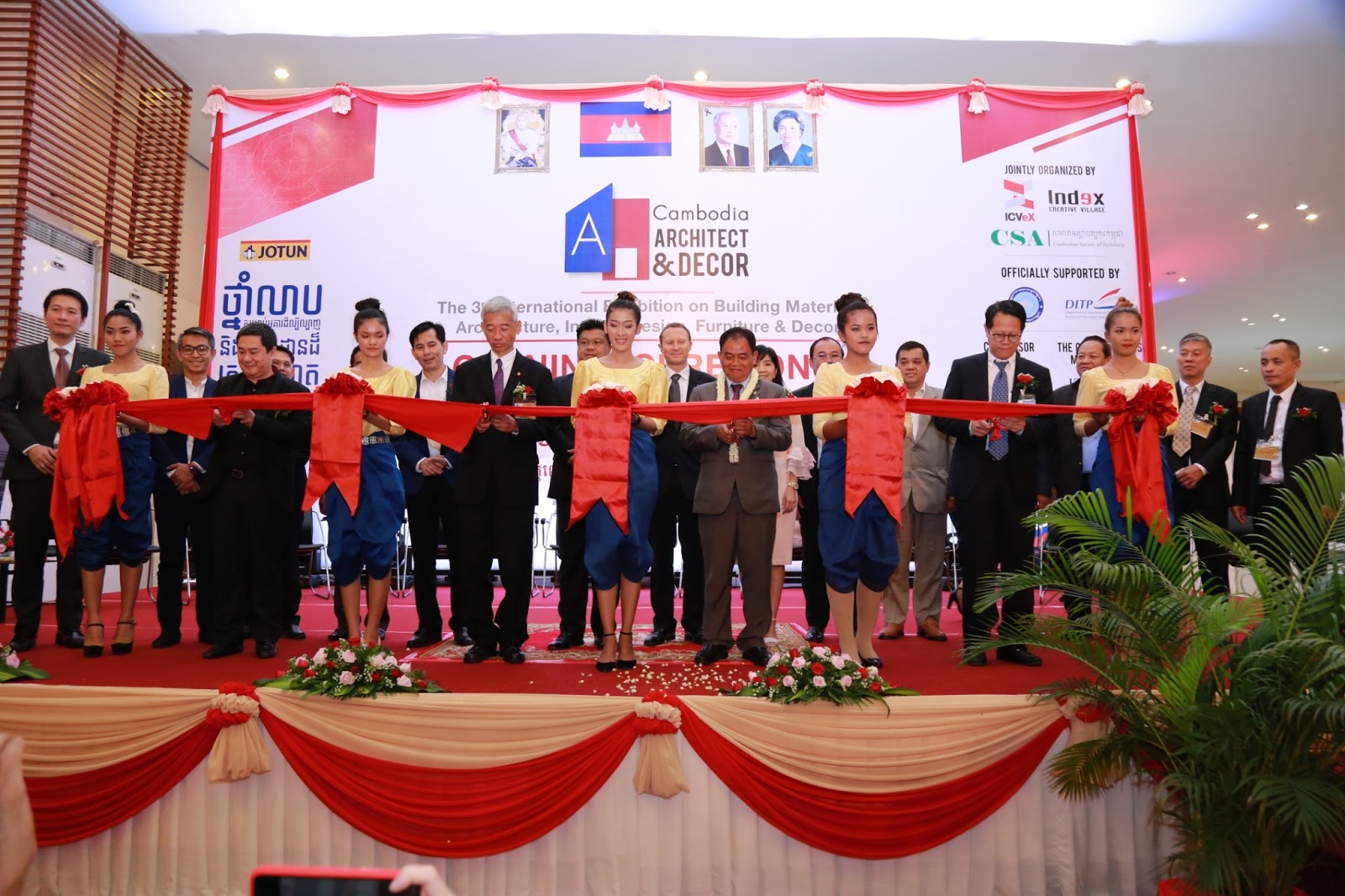 Under the theme "Design for Better Workplace and Living" is to response the current vibrant and booming construction sector in Cambodia
Phnom Penh, May 24, 2018 -  Every year, people's living standard for a local Cambodian has been changing and improving so fast especially the city dwellers—particularly in Phnom Penh and some other main tourism provinces.
At the same time, there will be also the fast moving of the way of design in the property sector –for instance the new standard of commercial buildings, office towers, co-working spaces, entertainment avenues, super markets, malls, coffee shops, and the residential buildings.
"Design for Better Workplace and Living" theme of the 3rd Edition of Cambodia Architecture & Decor Expo this year organized by ICVeX Co Ltd  in the cooperation with the Cambodia Society of Architects are jointly organizing start from on today till 26th  right here in Diamond Island Convention and Exhibition Centre in Phnom Penh Capital City, the Kingdom of Cambodia.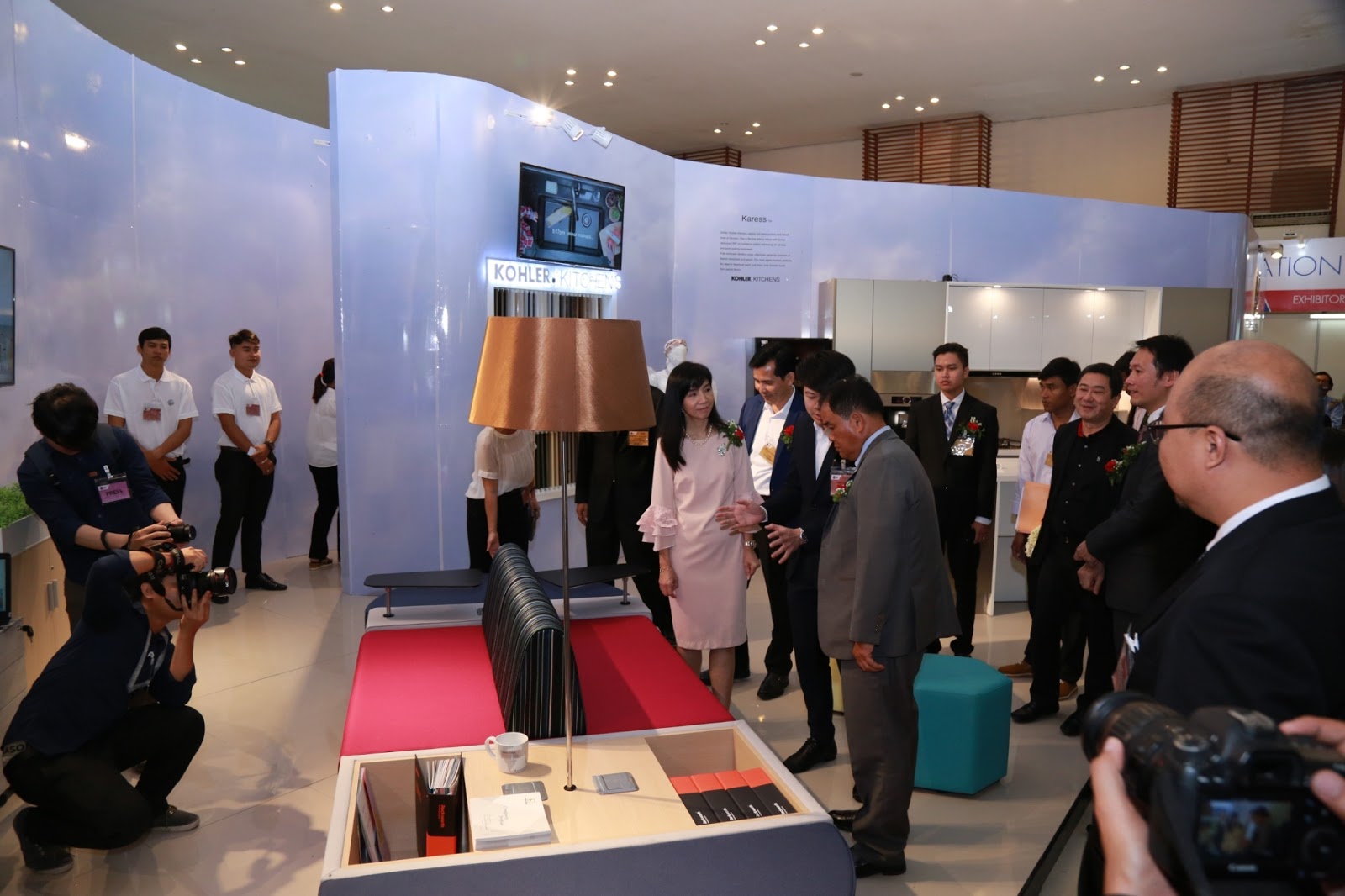 The three-day exhibition which is having Jotun as a decoration sponsors with almost 4000 sq.m. exhibition area this year event with more than 150 leading regional and international brands from all over the world joining to showcase their latest products and innovations to attendees from the fields of architecture, interior design, property development and construction, as well as homeowners and industry professionals while the exhibitors can have the opportunity to network and share knowledge directly with the attendees.
"We have got a very success over the last two edition with the strong support from industrial players as well as government's ministries and institutions especially the Ministry of Land Management and Urban Planning," Chinakit Viphavakit, General Manager of ICVeX, said.
"This year, our third edition will offer many opportunities for attendees to learn. We want to inspire Cambodians and give them ideas and knowledge in how to better design their work, play and living environments," Mr.Chinakit added.
The role of quality design, decor, and architecture cannot be dissociated from the growth of the industry since it makes buildings more attractive and comfortable and has a direct impact on people's living environment.
H.E. Phuoeng Sophean, Secretary of State of the Ministry of Land Management, Urban Planning and Construction and General Director of Board of Architects Cambodia said that Cambodia's construction and real-estate sector has been playing an important role for the development of country's economic growth. At the same time, there is the need for modernization of the decoration of the building and resident.
"The 3rd edition of the Cambodia Architect & Décor exhibition will be a testimony to prove that Cambodia's construction and real-estate sector in the eyes of both local and foreign investors. This special event serves as a platform by bringing new concept, products of the decoration of the building and the home of our people while the lifestyle of Cambodian has been changing so far in the recent years," said H.E. Phuoeng Sophean.
With the great success over the last two edition of the Exhibition, today event will give a very unique platform for all participants to have the direct talks, contacts with the VIPs, speakers and exhibitors at the Cambodia Architect 2018 Networking Dinner at Diamond Island Convention & Exhibition Centre. In 2017, the exhibition attracted some 4,309 visitors, a 23 per cent year-on-year increase.
The trend of Property Sector in Cambodia
Cambodia's total population is expected to increase from 15 to 19 million between now and 2030 and in Phnom Penh and its urban areas from 4 to 7 million – with 800,000 urban homes estimated to add to current housing stock.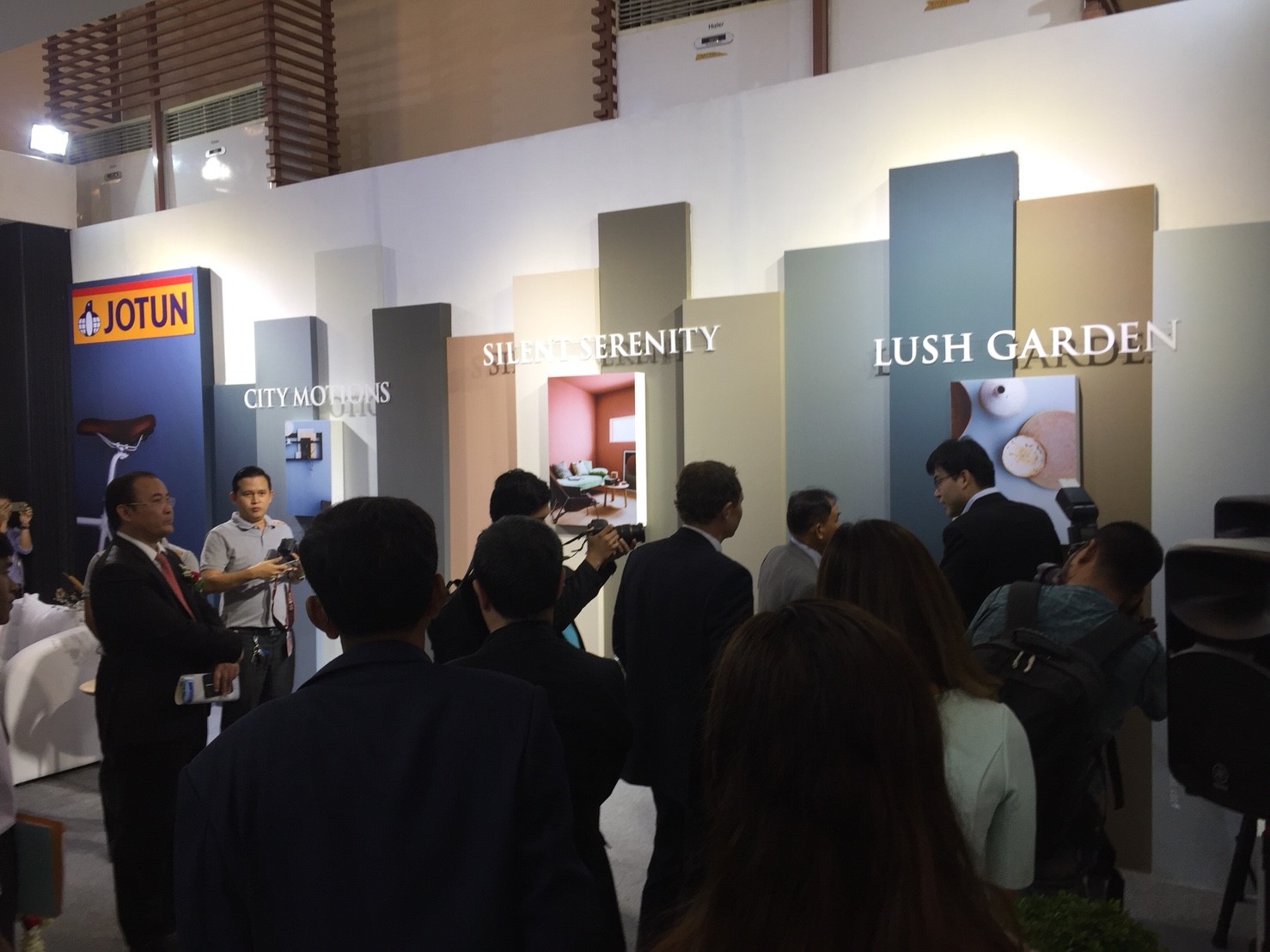 The real estate sector saw remarkable growth with total of 3,418 approving projects, the construction sector increased by 22% year-on-year (y-o-y) to $6.8 billion where 82% of them were residential projects, according to MLMUPC. In 2017, the combined value of approved construction projects reached $6.42 billion in 2017, an increase of 22.31 percent from 2016.
The year 2017 witnessed growing demand for good quality office space from both local and foreign occupiers. This resulted in vacancies in the Grade B sector, falling to about 10 percent over the year.  At the same time, by the end of the fourth quarter in 2017, approximately 300,000 square meters of modern retail space was under construction or planned and when finished will double the current retail supply over the course of the coming 24 months.
Mr. Sin Socheat, President of the Cambodian Society of Architects (CSA) said that Cambodia has enjoyed a rapid economy growth for the past years with construction and property development as leading industries.
"Meanwhile our economy is growing, the new hotels, office buildings, shopping malls, restaurants and residential buildings are flourishing in Phnom Penh and spreading to other cities in Cambodia," said Mr. Sin Socheat. "There is a now a real middle-class in Cambodia and lifestyle is changing, both in work and personal environments", adds Mr. Sin Socheat.
The Asian Development Bank, the International Monetary Fund as well as the government projected Cambodia's Economy will be growing at 7 per cent this year and next year. Construction sector is one of main component backing such high growth.
Realestate.com.kh, Cambodia's home of real estate, has the most up to date information for buyers, sellers and property enthusiasts! Sign up for our newsletter today and stay up to date with the latest info…