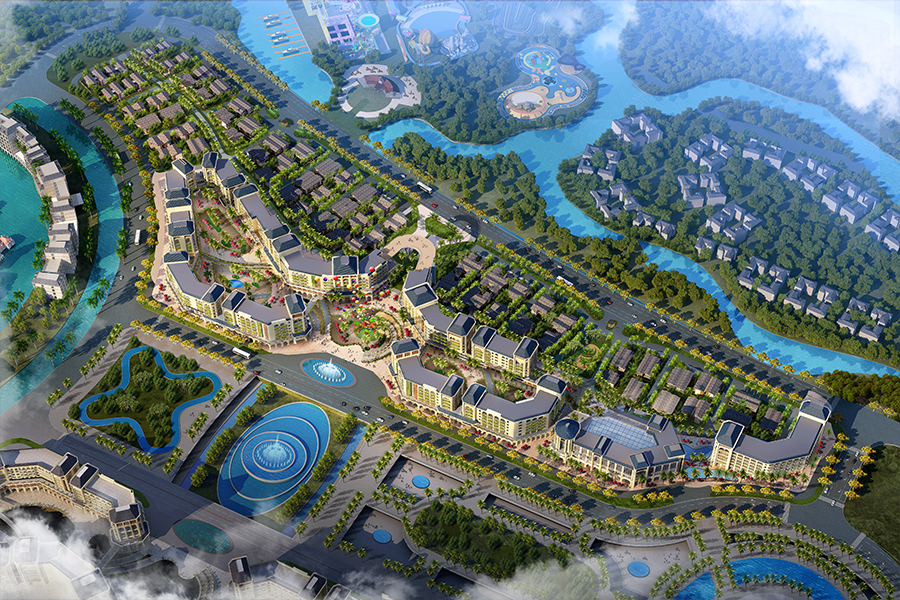 Investment opportunities often vary in windows of the optimal time to jump in. Cambodia, for the past few years, has seen massive growth as one investor after another rides the Kingdom's express to a new market frontier. But as time passes and developments in the country become more up-to-par with the region's emerging markets, most would wonder if Cambodia is still as good as a destination as before.
What made Cambodia such a great place to invest was its frontier market status. The Kingdom started as a poor agricultural country that depended largely on international aid. Over time, international capital began to build up and the largely agricultural workforce started to shift to manufacturing which further sped up both the country's infrastructure development and the skillset of its people.
The pragmatic government policies to open its market to the world have earned Cambodia a vital place in the massive China Belt and Road Initiative. Today, the capital Phnom Penh has transformed into a multicultural city; home to many walks of life.
The Kingdom's race to industrialize and urbanize continually attracts the attention of many big companies from abroad. But often forgotten are the parallel projects that seek to take advantage and even capitalize on the Kingdom's natural environment beauty.
Khmer people deeply treasure the gifts of their land. This cultural value allows eco-tourism to flourish as made evident by the millions of tourists that fly into the country every year - each one having a similar enjoyment for the simplicity of living a life surrounded by lush greeneries and peaceful open spaces.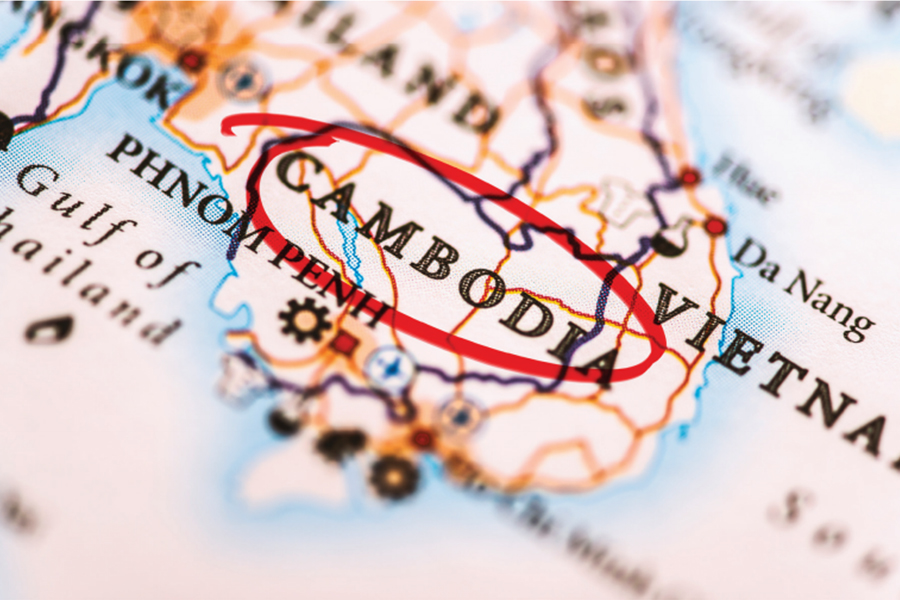 Koh Kong province, located in Cambodia''s southwest coast, is home to the world's second-largest mangrove forest reserves. Mangrove forests serve a vital role in serving as barriers to typhoons and tsunamis, especially in tropical coastal areas. They also double as key players in the area's ecological chain.
Koh Kong lines the Kingdom's southwest with a marvelous 90-kilometer coastline beaded with a few remote islands - comprising a zone that serves as a perfect microcosm of the Kingdom's ecological magnificence. Given its richness, the zone has seen major improvements to its tourism, holiday, entertainment, and even healthcare infrastructure.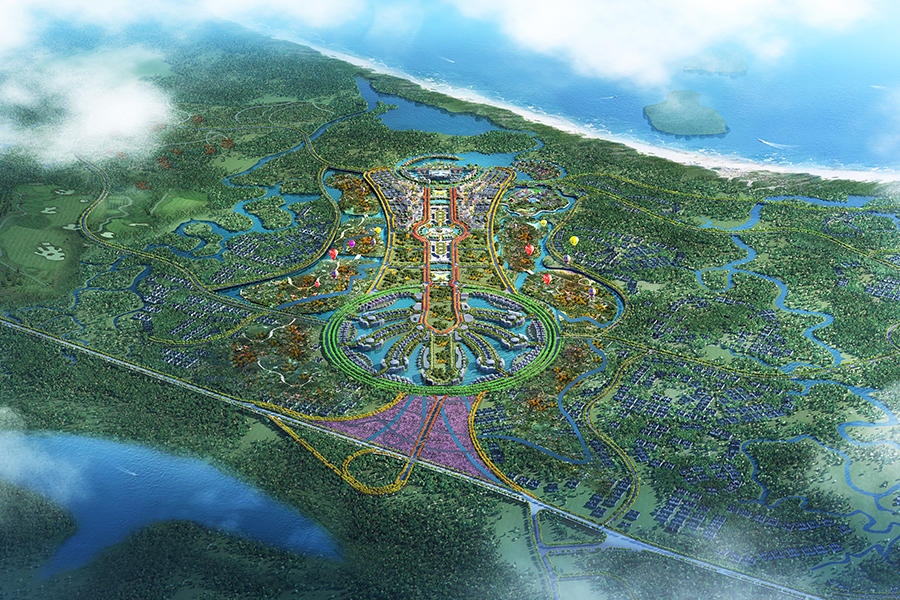 Dara Sakor is one such district in the province attracting projects that integrate the area's ecological features with urban progress. 
Dara Sakor houses Cambodia's first international coastal lighting 18-hole golf course and first mountain 18-hole golf course club, which attracts international golfers to gather and compete. It has hosted important events such as the opening ceremony of the first International Cycling Campaign of Cambodia Beach Region in 2020 and many other events.
Chhne Dara Chan, a residential project in the district, is the heart of the international life in the Dara Sakor and the first series of high-end products into the province's market. Planned on a theme of a holiday lifestyle, this project will be built as an iconic ecological community that integrates low-density private real estate, hotel & resort,  commercial complexes, and health care centres.
Chhne Dara Chan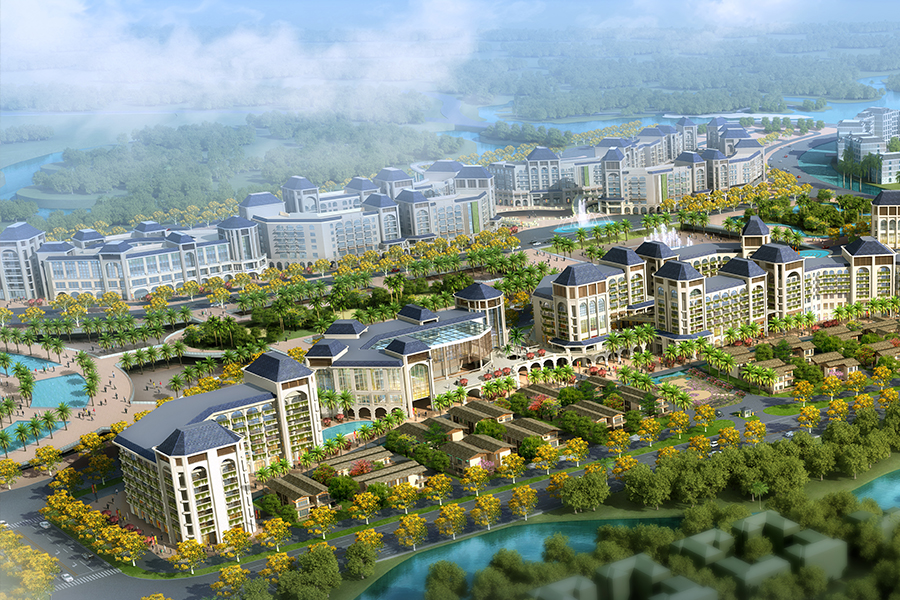 Chhne Dara Chan occupies an area of about 20 sq.km and has a five-year master plan of a total construction area of about 4.5 million sqm, of which about 3 million sqm is for sale. In the first phase, a demonstration area named Stardream Bay is currently on the market. It provides houses occupying about 130,000 sqm spreading on a land of 170,000 sqm, meaning that the plot ratio is 0.78 - each house having their own parking spaces. The Stardream Bay also boasts commercial complexes including shopping & entertainment zones, hotels, and hotel-apartments.
Following a philosophy of sustainable ecology and life, Chhne Dara Chan's full range of use consists of residence, tourist attraction, dining & shopping, leisure & entertainment, health care, education, and public service. It is perfect for any occasion, whether it's a honeymoon for a couple or a newlywed, a family day, a party, a social gathering, or even an industry forum.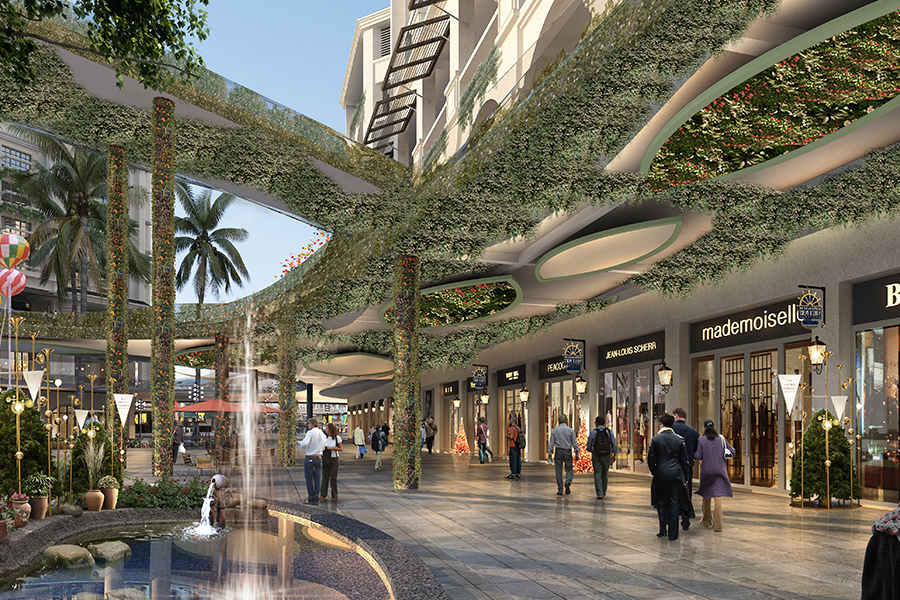 Chhne Dara Chan offers a wide range of villas and courtyard apartments with a large integrated business area. The business area features a two ground-level shopping park combined with attractions, serves respectively as meeting rooms/spaces, co-work spaces, cinemas, party spaces, spas, restaurants, cafes, bakeries, convenience stores, pharmacies, bars/clubs and many more. 
All residential units of finely-decorated turn-key homes come with free access to the fitness centre, swimming pools, and other communal wellness facilities.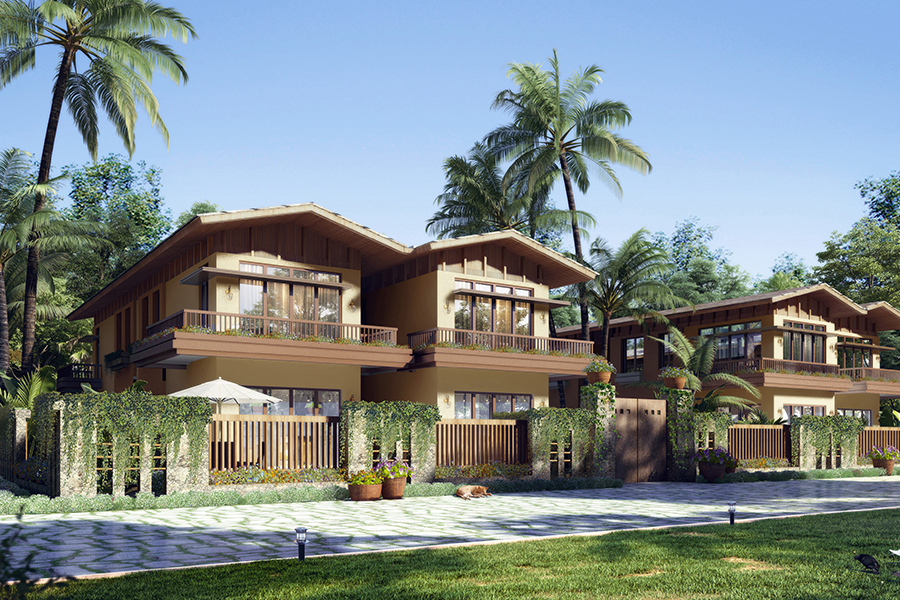 Owning a house or apartment in Chhne Dara Chan means having a beautiful environment like a natural park with 16,000 negative oxygen ions/m³all the time and PM 2.5 below 6.5, away from the bustle and pollution. Private owners in Chhne Dara Chan have options of poetic atmosphere for lifetime or investment return as easy as you wish.
You can be rewarded by being an owner of Chhne Dara Chan and get a minimum return of 245%!
Part 1.
Sales commission, equivalent to 200% of your total payment
A one-time subsidy calculated on 45% of payment 
Part 2.
Lifetime membership of Dara Sakor Resort Community
A rental return on the autonomous lease 
Part 3.
An option of Initial payment refunded by the beginning of the 5th year after handover
Together with many other top-end new projects, Chhne Dara Chan is on the first-ever Online Black Friday Property Sale, which will take place on Friday the 12th of June from 4:00 pm-8:00 pm (Cambodian time). The Black Friday Property Sale will be the biggest online sales event in Cambodian history, where property hunters can buy their dream home at the best-discounted prices ever seen. 
Don't miss it. The clock is ticking, register, and enjoy the feast of discounts, which will be up to 40%.
If you are a developer and want more information about this event please contact:
Nin Kang
+855 78 637 323
+855 93 552 305
nin.kang@realestate.com.kh
Soun Sumey
+855 77 241 285
mey.soun@realestate.com.kh
If you are a real estate agency, media platform, bank or related business and want to join as an affiliate please contact:
Chen Huyhong
+855 98 526 671
cheng.huyhong@realestate.com.kh
Trixia General
+855 17 870 064
trixia.general@realestate.com.kh
Alexander Sing
+855 15 583420
+61 434 644 957 (WhatsApp)
Alex.sing@realestate.com.kh
Sun Rattanak
+855 17 884 161
rattanak.sun@realestate.com.kh