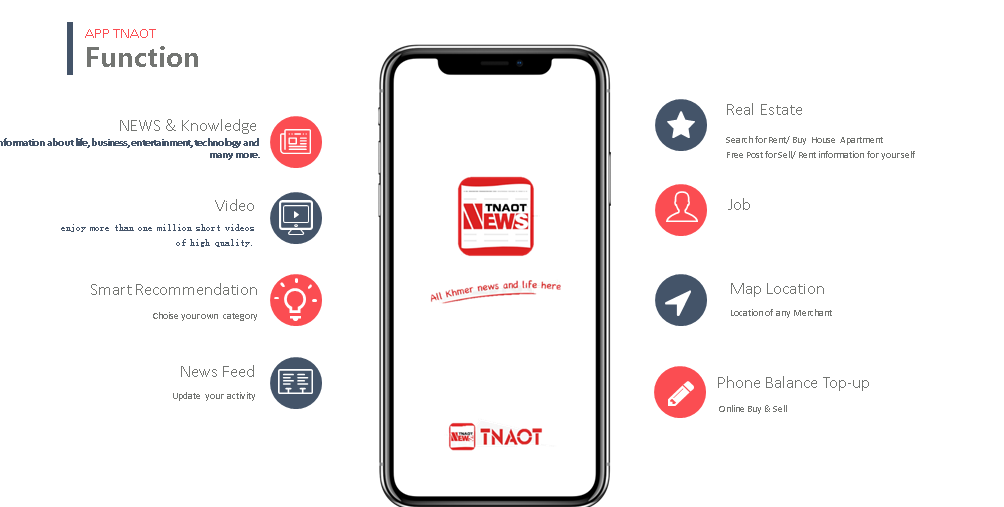 There's an app that is spreading like wildfire with foreigners in the Kingdom. It promises to help you do almost everything, too. So what is this super app?
It's called Tnaot, and it can do everything from answering your questions to finding a route across the country. Looking for the best food? Wondering how you can rent a home for the lowest price? How do you refill phone credit online? Where's the hospital?!?
Tnaot has you covered. No need to dig through newspapers or spend hours on Google. The app can help you. Many people can feel confused or frustrated in a new or unfamiliar neighbourhood. Tnaot fixes that. No more headache!
As long as you have this unique app on your smartphone, all the problems can be solved in no time. Tnaot brings you information on food, discounts, housing, car rentals, news, phone accounts, and much more.
Navigating Tnaot is simple for everyone. When you go to the homepage all the options are there at your fingertips. Jobs, food, entertainment, errands, everything is covered.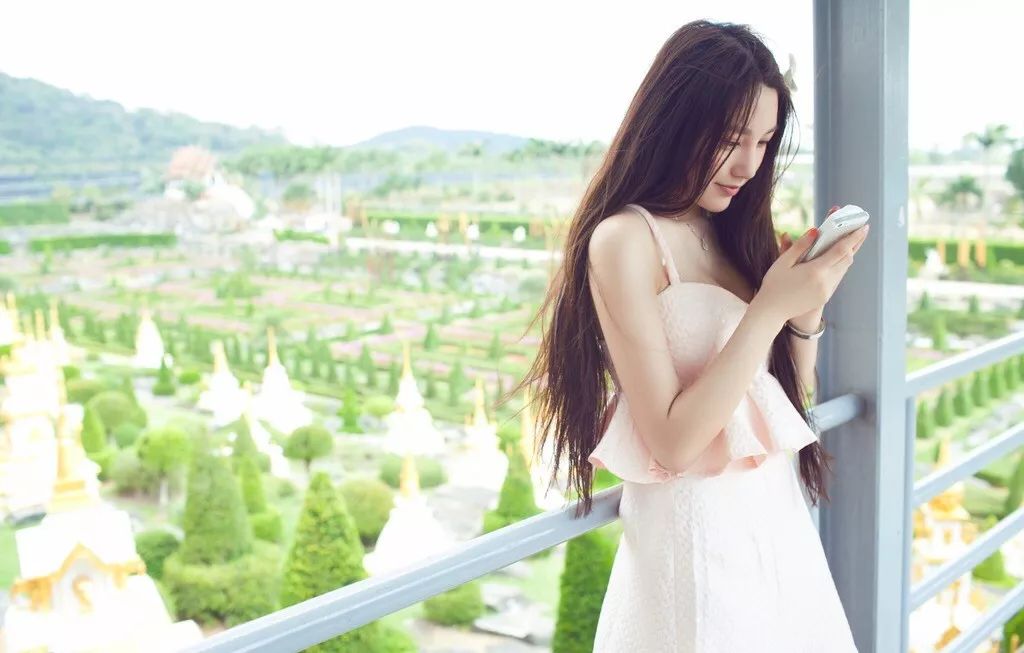 Here are some of the ways Tnaot can help you:
1. Keep up with the latest trends in Cambodia!

What is happening in Cambodia that might be interesting or relevant to you? Tnaot covers headlines, events, entertainment news, relationships, science and tech, sports, and all other trending topics.

You can always enjoy watching a short video on the Tnaot during your break or while you are waiting. You can also upload and share your stories or activities and react on others from your folks. That sounds very interesting, doesn't it?
2. Life is all set. All you need to do is register.

Need to top up your mobile account? Don't bother looking for a shop in the middle of the hot Cambodian day. You can do it easily on Tnaot. Enter your phone number, choose an amount, pay, and done! Alipay, WeChat, Mpay, and many more options are available.
Also, many local internet service providers are also included so you can pay all your bills in one place.

Looking for good food? Click on "Gourmet" under the business column, which lists a wide range of food options, and the phone number and address of every restaurant. Click on the location to view the map, you will know the specific location of the restaurant and how far away it is.
Entertainment centres, KTV, bars, shooting clubs, all of them have been listed as well. Boredom will never find you!

Tnaot's updated online service is also very convenient. House rentals, job hunting, currency exchange, discounts, and medical services can all be found on Tnaot.
3. Classified posts that give you massive exposure!

Tnaot is an information platform that can generate mutual interaction amongst compatriots. You can easily post business offers, trades, job searches, sales, and business information on it, so you can make a deal quickly.

No need to wait anymore. Just pick up your smartphone, scan the QR code and download Tnaot for free! Enjoy the great benefits right away.
Tnaot will also be exhibiting at booths 12, 13, 38 and 37 at Realestate.com.kh's Home & Lifestyle Expo 2019. Everyone is welcome to register for free for the expo.
The Cambodia Home & Lifestyle Expo 2019 hosted by Realestate.com.kh will be held on April 26-27 at the International Convention and Exhibition Center on Diamond Island in Phnom Penh. Over 100 exhibitors and more than 10,000 visitors are expected.

For more details, please scan the QR code and consult the customer representative.