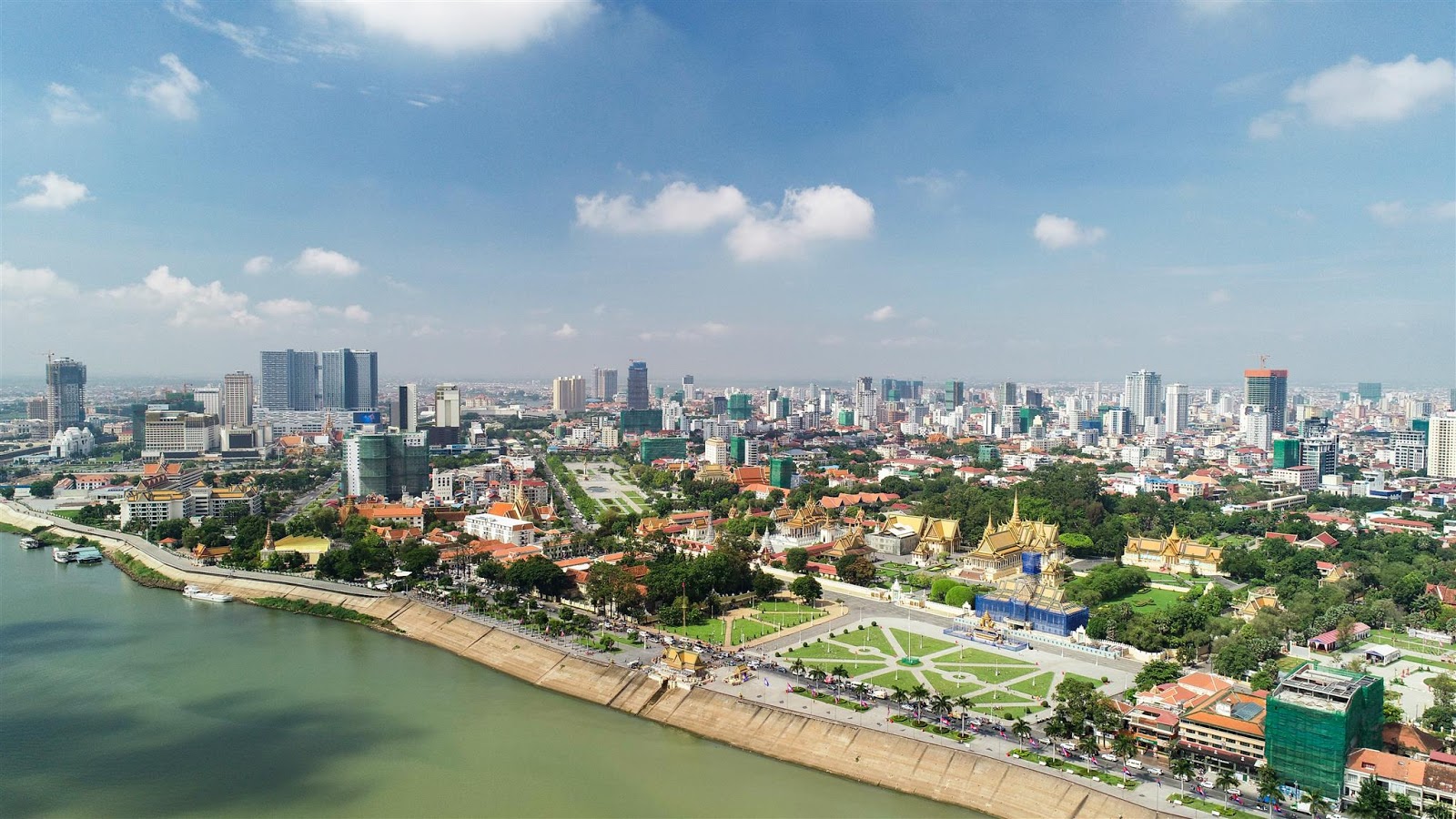 The Cambodian real estate sector has been growing tremendously in the last few years. In Phnom Penh, Siem Reap, Sihanoukville, Poipet, Bavet, Kep, and other parts of the country, there is a flurry of non-stop construction work going on as massive investments, mostly from China, fuel a roaring building boom.
For instance, in the capital city of Phnom Penh, there is a long list of residential, commercial, and mixed-use developments recently completed, underway, in the pipeline, or in the drawing board.

Consequently, there is constant and growing supply of condos, apartments, borey units, and other residential units. With more Cambodians being lifted out of poverty by one of Southeast Asia's fastest-growing economies, demand for the same properties is also growing.
The value of real properties, particularly in the most-developed areas of the country, has also gone up, though comparatively cheaper compared to those found in neighboring countries.
Despite forecasts of a property market crash in the near future, the general consensus among local property experts is that the Kingdom's real estate sector is headed in the right direction. In the next half-decade, growth in Cambodia's property sector is expected to be mainly in condo and borey developments, foreign direct investment, land price, demand, and supply.
Soth Virak, CEO of Huttons CPL, said Cambodia benefits from relative political stability and continuing foreign investors' confidence. The just-concluded national election gave the ruling Cambodian People's Party (CPP) another five-year mandate to run the Kingdom.
"I think Cambodia's real estate industry will keep moving forward in the next five years, "he said.
Mr Virak explained that developers often look at economy, society, technology, and political stability when investing in the property market." Political stability is the main factor they look into," he stressed.
Echoing Mr Virak's outlook, James Hodge, Associate Director at CBRE, said that in the next few years the property market will offer a breadth of options across all grades and will be able to compete in terms of quality with other centres across the ASEAN region.
"International serviced apartment operators will be more prevalent and a few of the most forward thinking local real estate companies will have blossomed into market leading," he stressed.
As for supply, Mr Virak said he expected that the current upward trend will hold in the foreseeable future. "Supply will continue to increase where more than 10 million square meters will reach the market every year," he said.
James Hodge, Associate Director at CBRE Cambodia, agreed with Mr Virak's forecast. "Supply is on the up across all sectors and we see no slowdown in this trend so long as the economy continues to pursue its current growth path," he said.
"Project launches may continue to be small in number but the scale of the projects is set to increase, especially as the large Chinese developers establish themselves and their brands in the Cambodian market," Mr James added.
Likewise, both property experts agree that demand will not slow anytime soon.
Mr Virak said that both local and expats will continue buying properties in the Kingdom where the middle to low class housing project with low to interest free will be the big market.
Over the next five years, according to Mr James, both local and Chinese backed demand and supply are likely to be the biggest influencing factors on the Cambodian real estate sector.
Mr James said the foreign investment outlook for the Kingdom's property sector also looks good.
"Investment in manufacturing and infrastructure will still be largely dominated by foreign players," he noted.
His view is backed by Mr Virak, who said that in the next 5 years he expects China to continue to be the leading property investor in Cambodia, followed by Japan, Korea, Malaysia and Vietnam.
Realestate.com.kh, Cambodia's home of real estate, has the most up to date information for buyers, sellers and property enthusiasts! Sign up for our newsletter today and stay up to date with the latest info…