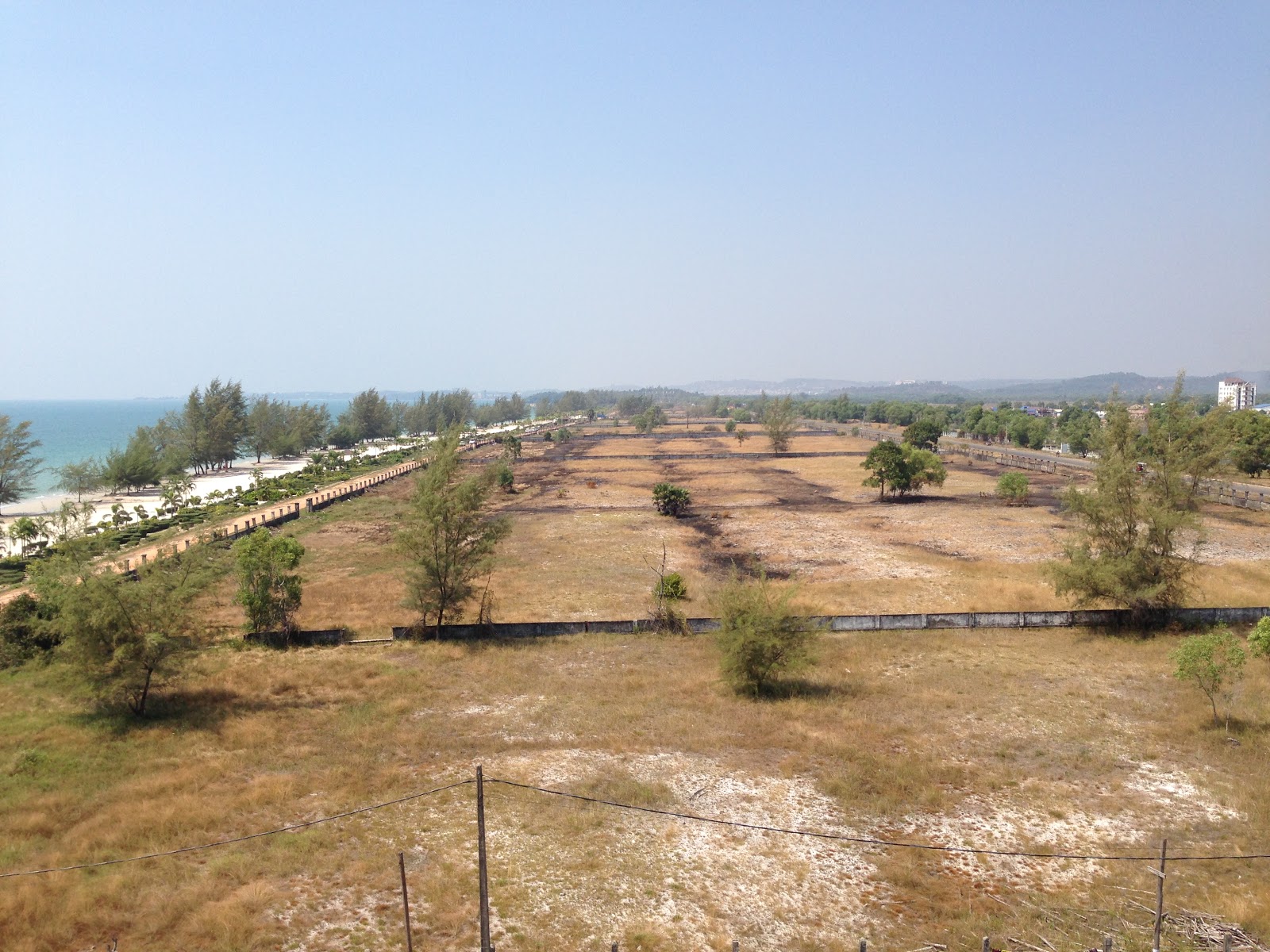 Sihanoukville is becoming an investment target for both major infrastructural and residential projects by both local and international funders, and in particular the Chinese. Chinese investors are being attracted to the province by industrial incentives, ease of gambling related permits and a fast rising tourism market.
In recent weeks, various rumours have been circulating in the real estate community of Sihanoukville regarding major coastside land sales around Otres Beach to large Chinese companies looking to develop. These rumours already appear to be having a speculative effect of the land prices in surrounding areas.   
Brad King, Managing Director at Cambodia Real Estate, an agency primarily focussed on land and landed properties in Sihanoukville, said, "I met with other local real estate agents in the area last week and several of those agents mentioned that a subsidiary company of Jack Ma's Alibaba currently has an offer under consideration for the majority of land facing onto Otres Beach."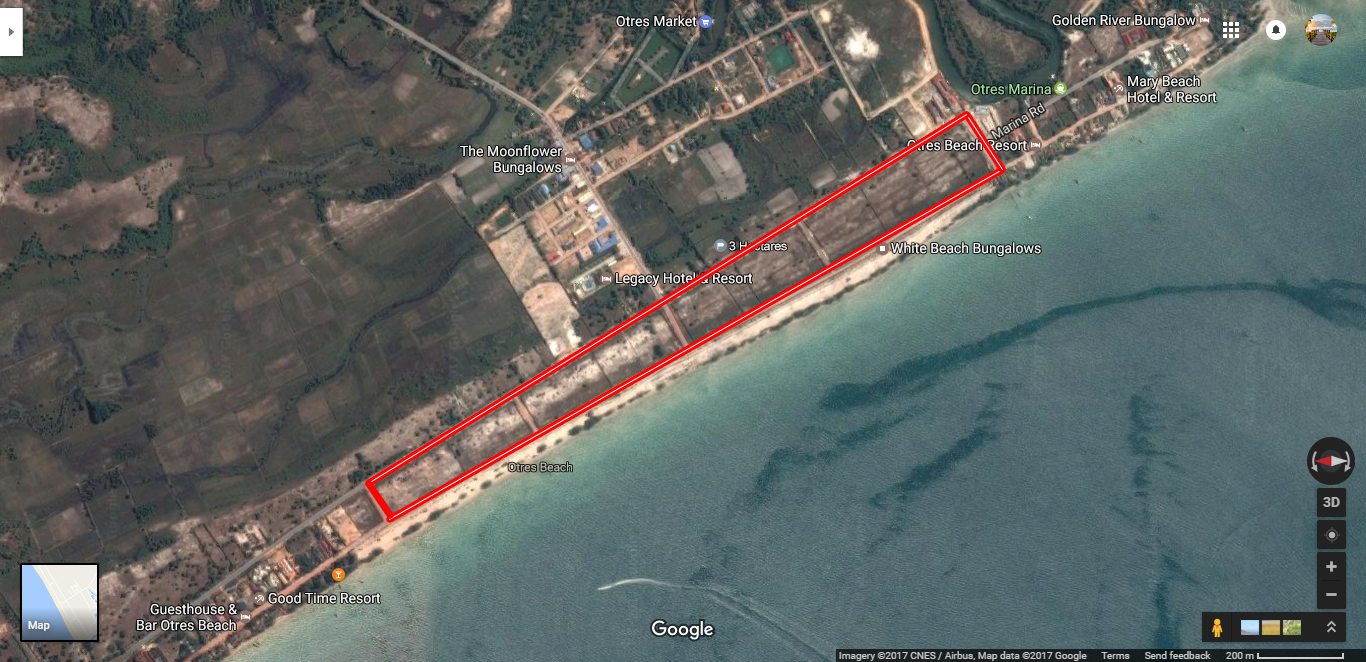 Although this offer or any final transaction has not yet been officially announced or verified, Mr. King noted that in the last 2 weeks land prices on the second road back from Otres beach have climbed around $150 per square meter in response to the news.
According to Mr. King, prior to the news regarding the Alibaba offer on the Otres plot, land in this area was averaging $350 per square meter. Now, says Mr. King, that same land has risen to $500 per square meter listed price as local landowners speculate the increase in value with the news of a major Chinese development coming nearby.
A representative of Alibaba Inc. via email refrained from commenting on the topic, calling them "market rumours."  
A private real estate owner and broker in Sihanoukville who wishes to remain anonymous, mentioned that he could not verify whether Alibaba was in the process of buying land in Otres. However, he commented that there had been a recent land investment in the Otres area totalling around 300 hectares in its entirety by a Chinese company called "JetStar" that will be developed into a residential project.
Mr. Den Sakal, ceo of Universal Real Estate, a Sihanoukville based brokerage, said that he has also heard that a major Chinese company has recently entered the market, investing in a large plot of land along Otres beach and some more inside the city. However, Mr. Den could not confirm any link to Alibaba, nor was he aware of the Chinese investor's development plans.  
Mr. Den added that this Chinese investor entered the area during May this year after Khmer New Year; and since this entry, land prices around the project plot are rising very quickly. In fact, prime land prices on the Otres beach front have risen as high as $1,300 per square meter in some cases, says Mr. Den, buoyed by the confidence of a major Chinese development underway. 
However, Mr. Den notes that land transactions in the Otres area have not increased alongside the price increases. The rising prices are driven only by the local landowner speculation and it is unclear whether the sale prices will reach these heights, says Mr. Den. He suggests that this type of speculation will create a bubble in the market only suitable for Chinese buyers willing to pay exorbitant prices - and will freeze other investors interest in the area, both local and international.
All property for rent and sale in Sihanoukville!