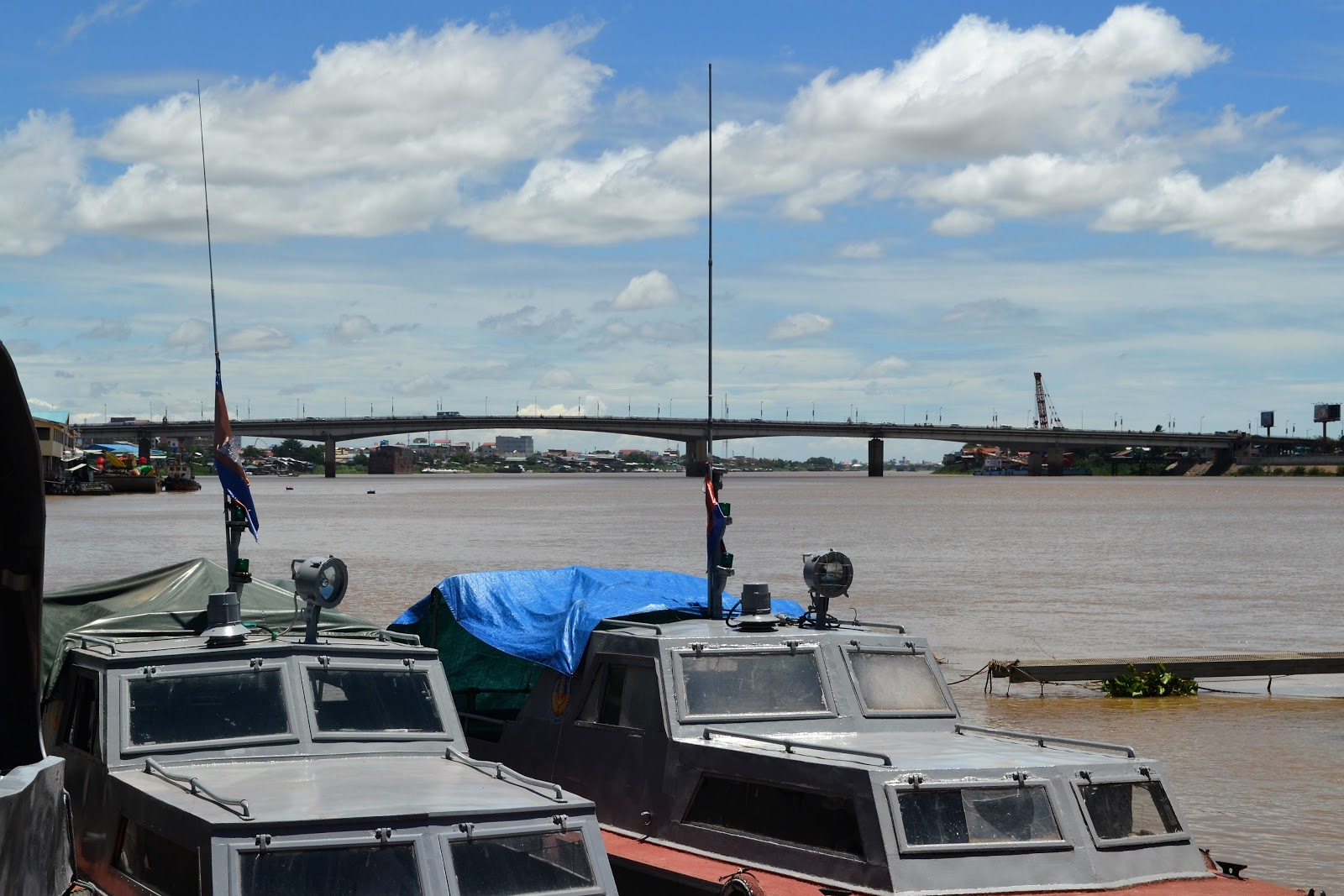 As Phnom Penh's real estate development continues to boom, interest in land and residential property within the city's suburbs has risen accordingly. Chroy Changvar, nestled in Northeast Phnom Penh and running alongside National Highway No. 6A, has proven to be a hot spot in this regard- in particular for families looking for a lifestyle of convenience, with ease of access to solid infrastructure.
A host of borey projects in Chroy Changvar have emerged over the preceding years as developers have sought tracts of land to host their developments, to keep up with the area's rise in popularity. Major projects include; Borey The Flora, Borey The Mekong Royal and Orkide Villa's The Botanica, which marks the developer's third project in this area.
One of the main areas of appeal about Chroy Changvar is its' strategic location and connectivity, with main highway access and direct routes to key provinces such as; Kampong Cham, Kampong Thom and Siem Reap. The two rivers running on both sides of the Khan also provide an eco-friendly and natural environment.
Mr. Cheng Sothea, a customer who purchased a villa house in Borey The Mekong Royal, said: "Chroy Changvar is a great place for living because it has expansive roads without traffic jams, which is different from central Phnom Penh." Moreover, Mr. Cheng believes that with several large projects in the pipeline- including a new stadium funded by China and the relocation of  Cambodia's biggest zoo, that a large amount of growth is imminent in this area- and he is anticipating a positive return on his investment.
Mr. Teng Rithy, CEO of Property Investment Realty Partner, commented on the area's  development: "Chroy Changvar is a rapidly developing area and has already attracted many famous borey projects and large firms to invest in both residential and commercial projects." Mr. Teng further believes that the developments in the area are luring the upper-middle and high income class to buy property, and that the area is developing into a hub for residential living, commercial offices and tourism.
Mr. Yim Socheath, Director of CDN Property, agrees with Mr. Teng's view on the target market of Chroy Changvar and believes that while most residential developments in other suburbs are designed to target lower to middle income families, residential projects in Chroy Changvar are specifically developed to target those in higher income brackets.
"The area is developing faster, and in a much more civilized fashion than any other suburbs in Phnom Penh, with comparatively large and famous investment projects" Mr. Yim said.
Mr. Yim explained that the price of land for sale in Chroy Changvar has risen substantially, estimating a 300 percent increase compared to four years ago. Land price within a two kilometer radius of The Chroy Changvar Bridge is estimated to be between $1,200 and $2,000 per square meter in residential areas, and between $2,000 and $4,500 in prime commercial areas.
However, outside of the two kilometer radius, the average land prices demonstrate a dramatic drop to approximately $400 to $600 per square meter, and the prices continue to decrease with further distance from Chroy Changvar's in demand areas.
Mr. Yim believes the reason for the growth in land prices is largely due to the famous borey development companies that have flocked to the area already, and have bought large plots of land. "In fact, two large development projects in particular; Chroy Changvar Satellite City by Overseas Cambodia Investment Corporation (OCIC), and the collaboration of LYP Group and China Minsheng Investment Group to establish a second Satellite City, have played a fundamental role in attracting residential borey projects. These projects have been driving forces behind the land price increases" Mr. Yim said.
In addition, OCIC also plans to build a new $35 million concrete bridge across the Tonle Sap River from the Sokimex gasoline station in Russey Keo, to the Prek Tasek Commune in Chroy Changvar.
It is believed that the planned new bridge by OCIC will not only reduce traffic congestion when crossing the Chroy Changvar Bridge, but will also help drive land prices in the area to rise further.
Ultimately, with sound infrastructure and a host of future developments underway in both commercial and residential capacities, it is likely that developers and investors will continue to flock to Chroy Changvar over the coming years allowing for the area's true potential to be realized.