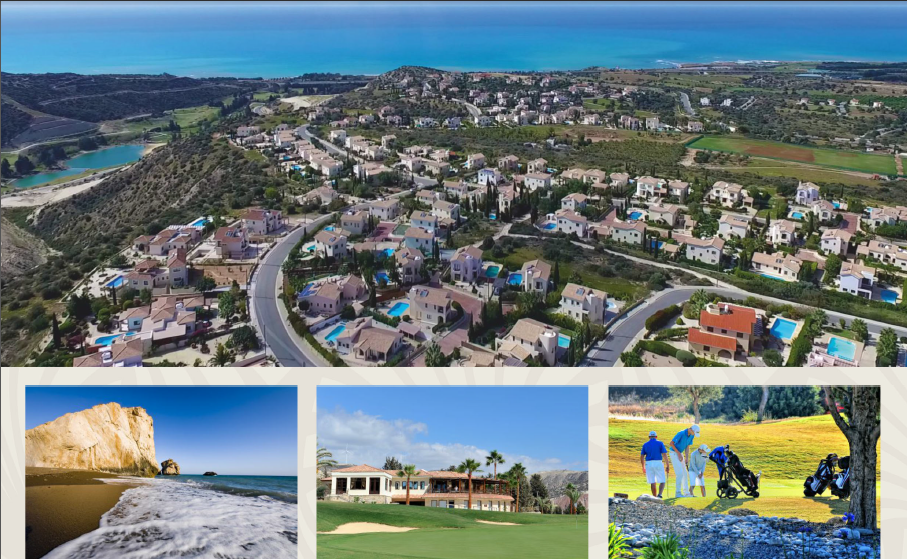 What would you define as 'living the dream'? For many, that vision is that of a lavish home; for others, it may be the relaxation of a seemingly never ending holiday, or even the opportunity to pursue your passion on a daily basis.
What if it were possible, if all of these conceptions of life, could be combined, to enable that 'dream', to be turned into a literal, and accessible reality?
That is exactly what Aristo Developments have aimed to do through the establishment of the Venus Rock Golf Resort villas and Cyprus citizenship incentive.  The vision was that of combining, luxury, relaxation and an immense passion for the golfing sport to become a game-changing development - and  enable investors from abroad to be granted citizenship in Cyprus.
Citizenship in Cyprus comes with a whole host of unique and exciting benefits, and is essentially securing the future of you, and your family. An investment in Venus Golf Resort, is one  that will grant citizenship for you and family, within six months which enables travel throughout the European Union, and best of all, this will be valid for life.
From conception, the developers have aimed to redefine what is considered 'World Class' which Venus Gold Resort itself  , begins to be resonated in the Villa's themselves. With two plot size options; the Royal Residences, and Premier Residences, both are completely adorned with a swimming pool, private parking and state of the art construction and fixtures. Each villa is detached and boasts uninterrupted sea views.
However, what really sets these villas apart is the emphasis on privacy. The outdoor space is unparalleled, as the footprint of the property itself only accounts for 20 percent of the land plot- meaning the rest of the resident's land comprises of large green terraces, the swimming pool and landscaped gardens to truly encompass the Mediterranean lifestyle.
Though privacy is a priority, the developers have envisioned the need for community, and leisure, which comes from the villa's surrounding the notorious Secret Valley Golf Club. This world class institut boasts a fully functional 18- hole signature championship golf course, 300 meter driving range and full time golf teaching professionals for residents to fully utilize. It truly is, pleasure and leisure on your doorstep.
Centrally located between Pafos and Limassol, and a ten min drive from the Pafos International Airport, accessibility is no issue. With iconic Cyprus archeological sites such as the birth place of Aphrodite within a short driving distance, a final cultural element is added into the 'vacation'- that will be your new home.
Come and talk to the friendly team from Aristo Developments  Booth 30 at the Real Estate Show 2 to learn more about their vision, which is set to become one of Europe's largest luxury beachfront development in the beautiful Cyprus.
Considering buying property and want to join the show for free – sign up here.