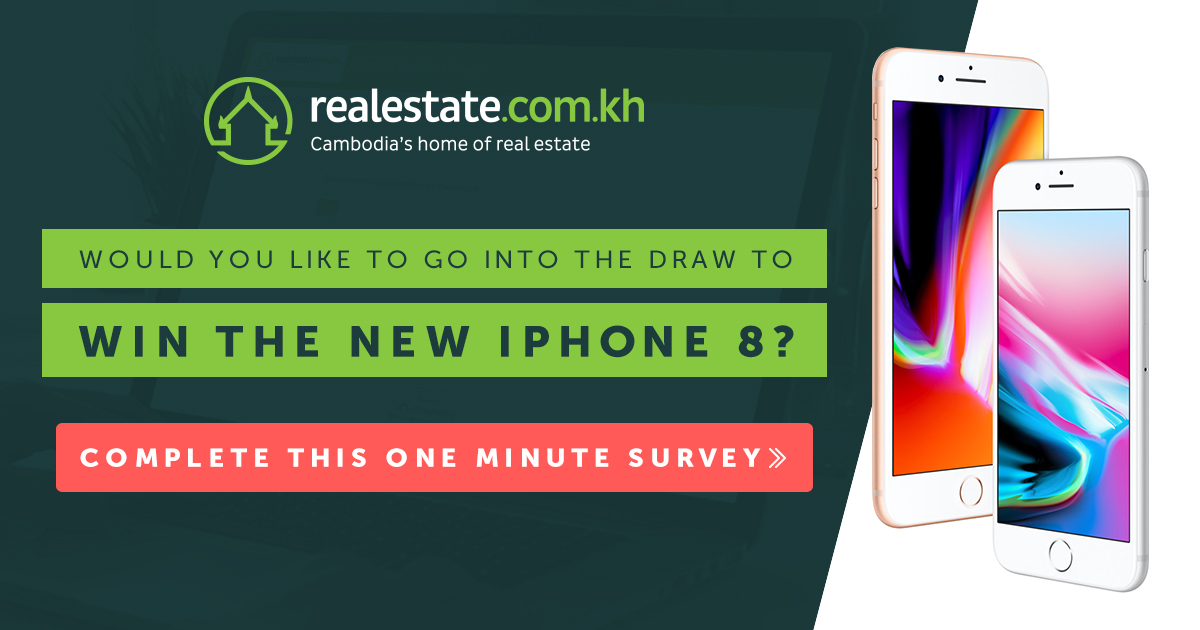 Would you like to get your hands on 2017's hottest piece of technology - the brand new IPhone 8?
The IPhone 8 boasts a whole new host of performance benefits, state of the art camera technology and that's only scratching the surface. Best of all we are giving one of these away to you!
All we ask is just sixty seconds of your time, to complete our survey about your views on the real estate industry in Cambodia- and you are instantly in the draw to win!
It's fast, it's easy and realestate.com.kh would love the opportunity to reward you for helping us collect feedback, which will help us continuously improve our real estate services.
One month only! Don't miss out!