There is no question that the Cambodian real estate industry has been booming over recent years, while the Kingdom's breakneck economic growth has been well documented. Even post-pandemic, the country is extremely well placed with positive GDP growth estimated by leading financial institutions for the coming years.
Property developers have also been swift to try and plug the gap to meet the appetite in the housing demand, which is driven by the emerging middle class, expats and international investors. This also means HNWI (High Net Worth Individuals) locally and internationally.
This latter group of investors and uber-wealthy Cambodians in particular are affluent and are seeking to constantly increase their quality of life, are in the pursuit of fine tastes and are driving demand for luxury housing in the Kingdom.
Although there are aspects of the local market that are showing a slower recovery, with a short-term oversupply of mid-range properties, the luxury market in Cambodia is largely untapped and is seen as a massive opportunity by industry professionals.
HNWI On The Rise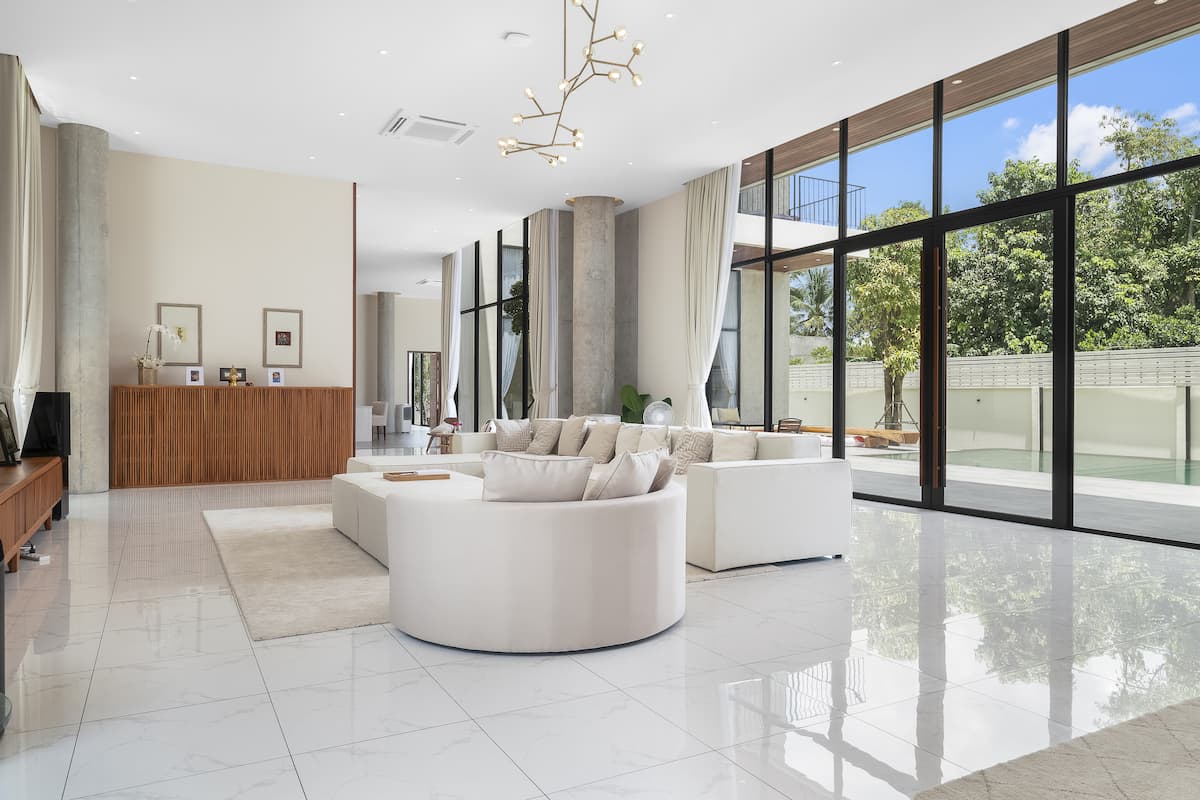 Although it's not known exactly how many HNWI are within Cambodia, "The Wealth Report 2015" estimated that Cambodia's pool of ultra-high net worth individuals (those with more than $30 million in total assets) had almost tripled in the space of a decade. 
The more recently published Capgemini report in 2021 suggested there were now over three thousand millionaires in Cambodia (an increase of over two thousand in five years!)
In the Asia-Pacific region (APAC), Knight Frank wrote that based on the 2022 Wealth Report, between 2021 to 2026, APAC is forecasted to experience the most significant growth in the population of HNWIs (59.8%) and UHNWIs (32.7%). The region is also expected to be the largest regional wealth hub by 2026; with two-thirds of UHNWI wealth allocated to property. 
Capgemini adds that The top 5 Asia APAC countries with the most HNWI in 2022 are:
Japan (3.65 million)
China (1.53 million)
Australia (319,000)
India (308,000)
South Korea (272,000) 
Interestingly the report added that art, classic cars, and wine ranked among the top three passions for Asia-Pacific's wealthy population - and these are also increasingly being catered to in Cambodia.
Automobile showrooms that visibly showcase some of the finest brands of sports cars such as Ferraris and Lamborghinis (as well as Maserati, Bentley, McLaren, and Aston Martin or Harley Davidson motorcycles) are no longer out of place in the capital. Rolls-Royce in Cambodia has among the most successful sales rates globally. 
Meanwhile many luxury brands such as Brioni, Balenciaga, Burberry, Bottega Veneta, Canali, Clarins, Christofle, Dolce&Gabbana, Salvatore Ferragamo, Frette, Hugo Boss, L'Occitane en Provence, Moncler, Poltrona Frau, Stefano Ricci, and Santoni have entered the Cambodian market and more continue to do so.
Luxury Property Market in Cambodia
Tom O'Sullivan, CEO of DCG Cambodia (FazWaz Cambodia & Realestate.com.kh) said of the property searches on the property online platforms in 2022 - that many of the customers were high-net-worth individuals. Online search traffic on realestate.com.kh looking for landed properties that are above USD $4.5 million has increased by 50% this year. The most valuable landed residential transaction was as high as USD $7 million+, which speaks to the demand from the market.
The recent Moody's Investors Service Inc downgrade of Cambodia's outlook referenced the property market but incorrectly categorised the mid-range properties as luxury in their report saying "a deceleration in activity in the luxury property sector poses broad risks to growth". If anything this confirms the oversupply of mid-range properties but there is no luxury category in the market currently.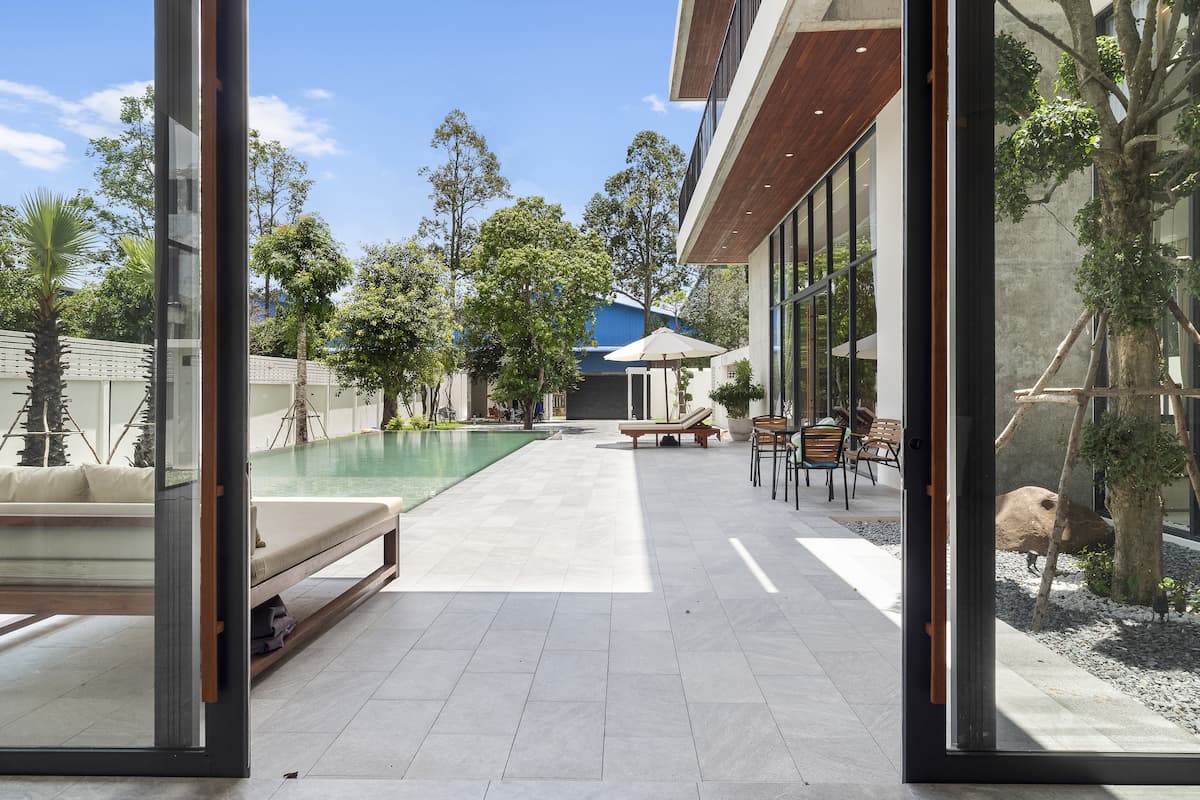 So what are the luxury developments and trend changes in the Kingdom that appeal to this elite group of buyers?
Borey developers have started to add multi-million dollar villas to their range of products - very few developers are purposely designing luxury property developments with some houses reaching $4.5 million or more.
Odom is one example of a high-end condo development to come onto the Cambodian market, however, there is still arguably no luxury landed property development on the market today.
Luxury stand-alone villas in Toul Kork are commonly priced anywhere between USD $5 - $8 million. However, these properties are rarely on the market for sale. 
Demand is increasing for luxury property rentals - one ultra-high-end villa was recently leased for $15,000 per month in the capital. Located by the Mekong River off National Road One in Chbar Ampov, the villa has 7 bedrooms, 8 bathrooms, expansive grass yards, a swimming pool and much more. 
Although there is a growing demand for luxury properties in Cambodia, there is limited supply in the market. High Networth Individuals and the Ultra High Networth Individuals don't have a lot of choices when searching for luxury homes but they increasingly have the financial resources to spend on these assets.  
Developers are looking for a shift of branding to appeal to the luxury market and have identified this as a profitable and growing sector in the Cambodian real estate market, and the developers and marketers will help shape the image of this luxury housing market compared to regular housing projects.
With the Cambodian government having done such an exemplary job handling the COVID-19 pandemic and with pro-foreign investment policies in place, the indication is bright for the local market and it remains incredibly well-placed in the ASEAN region.
The specialised and high-end luxury developments in Cambodia are lucrative and with high potential - buyers are actively looking at the luxury property market in the Kingdom and which developments can suit their quality lifestyles and tastes for the finer things in life.