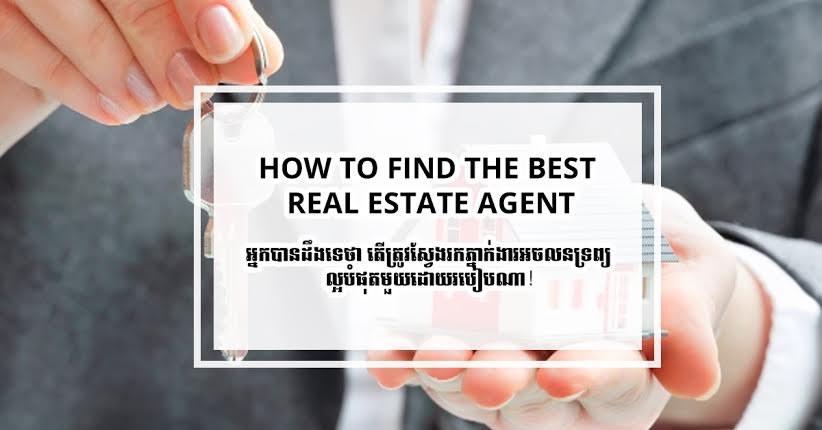 Choosing a real estate agency and agent is a major decision for any prospective home buyer or seller. Your choice of agent will directly impact the price you pay or amount received for your property, and also determine the ease and speed of the buying/selling process. Therefore, it is important to have a relationship of trust with your agent.
With over 100 legally registered real estate agencies throughout Cambodia, many more non-registered agencies, and thousands of individuals who are self-professed 'agents', it can be difficult to know where to begin the process of finding a professional and suitable agent.
That's why we've created a comprehensive guide to help you find a suitable agent for your needs.
Finding a good real estate agency/agent
One of the first factors you should consider is that the majority of these legally registered agencies are based in the key cities of Phnom Penh, Siem Reap and Sihanoukville. With that in mind, it is to be expected that finding a professional real estate agency to handle your business outside these areas can be challenging  
However, even within the cities themselves, there is an overwhelming amount of choice - and varying degrees of professionalism - so it is important to weigh and compare your options before making your choice.
The first place you might look at is the Cambodian Real Estate Agency Directory on Realestate.com.kh. Use this database to shortlist professional and trusted agents in Cambodia. You may use Realestate.com.kh as a platform to reach out to these agencies or you may want to talk to them yourselves - whichever you're comfortable with, go for it.
It's also worth noting that recommendations from former clients across blogs, Facebook, Twitter and other external publications online is a very good sign that the agent is reputable and trustworthy.
Key Indicators of an agent/agency's professionalism
The following are key indicators that the agency or agent you are considering is committed to delivering the service you expect, and perhaps more.
Works from an office

: Agencies who have premises with multiple staff are usually legitimate and well-established businesses. Having an office also gives you a place to go to when you have complaints; avoiding the frustration of tracking your agency down if you have a complaint.

Has a website / conducts marketing

: Agencies who have websites, conduct newspaper advertising and generally have good paper based marketing are likely serious businesses with a commitment to their profession. So look for agencies who put their money where their mouth is!
Interviewing your prospective agent/agency
An interview of your prospective agent/agency should take place prior to committing to a representative. This will allow you to thoroughly investigate whether the agent is a good fit for you. 
Here is a list of questions to ask the prospective agent during the initial meeting / real estate appraisal:
How many years has the company / person has been involved in the real estate industry?

How many sales / rentals have they completed in the last year?

How many properties are currently listed for sale / rent on their books?

How many prospective buyers / tenants are they currently in contact with?

What is their preliminary value estimate of your property listing in the current market, and what appraisal formula have they used to arrive at this figure?

What is their proposed marketing strategy for the property (for example online, newspaper, email database)?
The answers that you receive from these questions should give you things to consider in order to make a proper choice about the agent's level of experience, professionalism, and whether they can deliver the services you require when it comes to the future of your property.
Research your property and compare
While this may seem counterintuitive at first, doing your own due diligence about your property can tell you a lot about what your prospective agent can bring to the table. Your own research should also give you an independent price range of how much you can get for your property.
For example, if you were selling your property, it is important to do an appraisal of the selling price of other 'similar' properties in your neighbourhood. Although amenities and the quality of the property will lead to price variations between properties, there should not be too many differences between what other properties in your area are selling for.
You can conduct your own small research by talking to multiple agents or checking popular real estate platforms in Cambodia to give you a benchmark of property values in your area.
A good real estate agent should provide an analysis that roughly matches your research, and if there are some major differences between your research and their proposed price, they should be able to give you valid reasons why - and backup their claims with data.
Another thing you need to know about is their agent fee or commission fee. Much like in other parts of the world, agents get their fee from the seller and not the buyer. This is an important matter to research as this will likely take a bite of your money as the seller.
In the interview stage (or any stage prior to committing to a formal contract) ensure you have an idea of what the agent is proposing to charge you and identify any potentially 'hidden costs' that you could be subject to pay. Talking to buyers and sellers who have been through this process can be a helpful tool in ascertaining whether the price you have been quoted is fair.
Again, there may be some variation between agencies with price, but you need to ensure that you are getting the best value for money, and know exactly what you are paying for.
Making the Decision with a Formal Agreement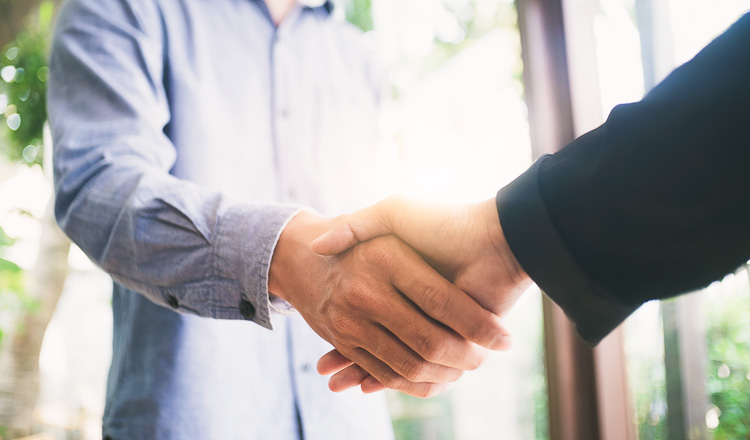 Once you have reviewed your options and decided on the agent/agency who you believe will look after your interests, you need to enter into a formal agreement.
The written agreement should clearly outline the terms and conditions of appointing the real estate agent. You should ensure that you read this agreement carefully, and raise any questions with your agent prior to signing. A proper agreement should contain an estimated sale or rental price, the total commission payable (in Khmer Riels or United States Dollars figures), fees and charges, and marketing expenses.
Assessing the performance of your real estate agent
Once you have entered into a formal agreement, it is important to monitor your selected agent closely to ensure that they are delivering the service that they promised you. There should be consistent communication and updates about the progress of your home transaction. A real estate agent should;
Provide you with regular updates regarding the number of buyers and tenants they have been in contact with.

Have a screening process to determine a tenant or buyer's suitability for the property (for example reference checks, confirmation of their job etc.).

Deliver ongoing marketing advice regarding the number of inquiries your property is receiving and how to increase its appeal to renters / buyers (for example, conducting advertising, furnishing the property, altering the agreement terms slightly, etc.).

Competently handle the negotiations of the monthly rental or the sale price of your property. This is probably the most important job of a real estate agent and a good real estate agent will be an expert negotiator.

Demonstrate experience at handling the legal and financial process of managing the rental property and/or conducting the sale.
Ultimately, with a vast range of professional agents and agencies throughout the Kingdom, it is likely that you will find a suitable real estate that can deliver your expectations regarding your property. Although these may seem like a lot of factors to take into account, with a transaction that has the ability to have such an impact on your life, it is important to put yourself in the best possible position to achieve our desired result.
Ready to start your Search for the perfect Cambodian Real Estate Agent for you? Check out our Agency Directory now!