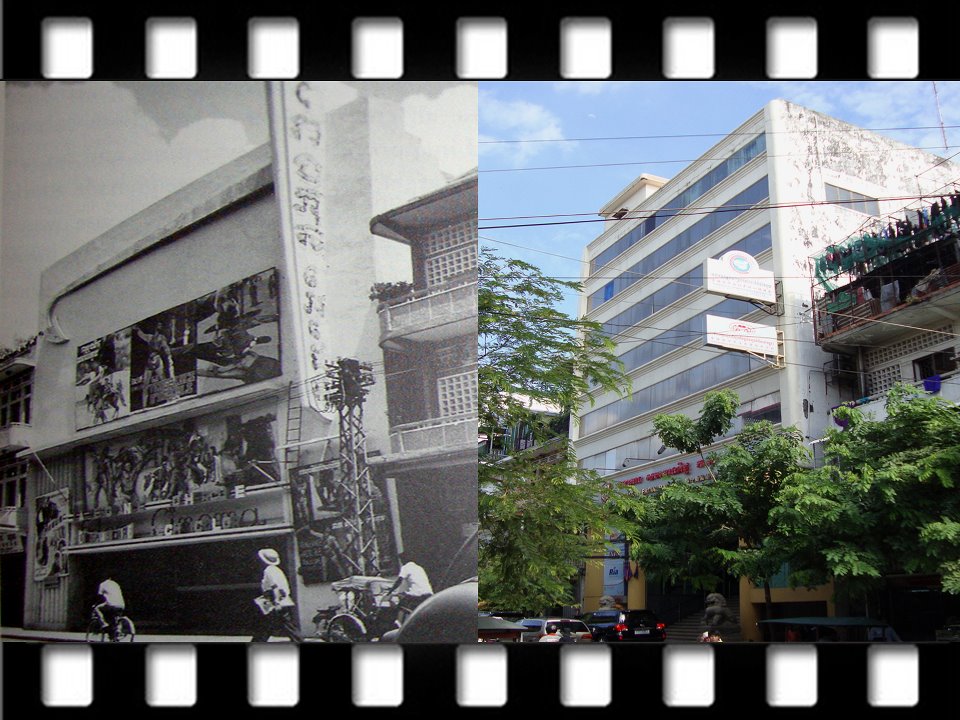 Cambodia's former cinema buildings were indicative of the country's famous architecture before the civil war. However, at the present time, most of the young generation is not aware of these buildings. This is the main reason "Amazing Cambodia" started to collect all existing old cinema photos - to allow Khmer people, both old and young, to be aware of the great architecture that existed in the past. Amazing Cambodia is a Facebook page whose purpose is to collect Cambodian historical images, music, films and other things of cultural importance and share them to everyone domestically and internationally.
In an interview with realestate.com.kh, Mr. Srin Sokmean, founder of Amazing Cambodia, describes the way and why he compiles all those old cinema building photos.
Why do you compile all these old cinema building photos?
The reasons why I have been collecting those vintage images of Cambodia's former cinema buildings is because they are one of my most favourite research topics. I am passionate about
Cambodia's pre-1975 era of glorious arts and culture, and those numerous cinemas - especially the over 30 cinemas based in Phnom Penh that truly reflect that remarkable period. On the other hand, I heard the names of some of those cinemas in my childhood during the early 2000s, such as Angkor cinema and Kirirom cinema - so this made me curious to find out where they were now and what these buildings looked like.
When did you start compiling all these old cinema building photos?
First, I bumped into some magazine articles with several photos of old cinemas in Phnom Penh while I was reading one local magazine, "The Popular," around 2004-2005. I was a big fan of that magazine, and I learned a lot from the articles about the transformation of those buildings at that time. Then I started to collect the magazine for further personal research. In 2010, I began using the internet, and since then it has become my greatest tool for research on the topic.
Which is your favourite old cinema building photos? Why?
My most preferred images are the ones from 1960s and early 1970s that depict the great architectural structures of the buildings and big crowds of audiences waiting to buy the tickets because those images illustrate the connection between the buildings and the successful film screenings in Cambodia back then. One of them is a vintage image of the front of Proum Bayon Cinema with a French movie poster extracted from "Cambodge d'Aujourd'hui" newspaper published in December, 1958.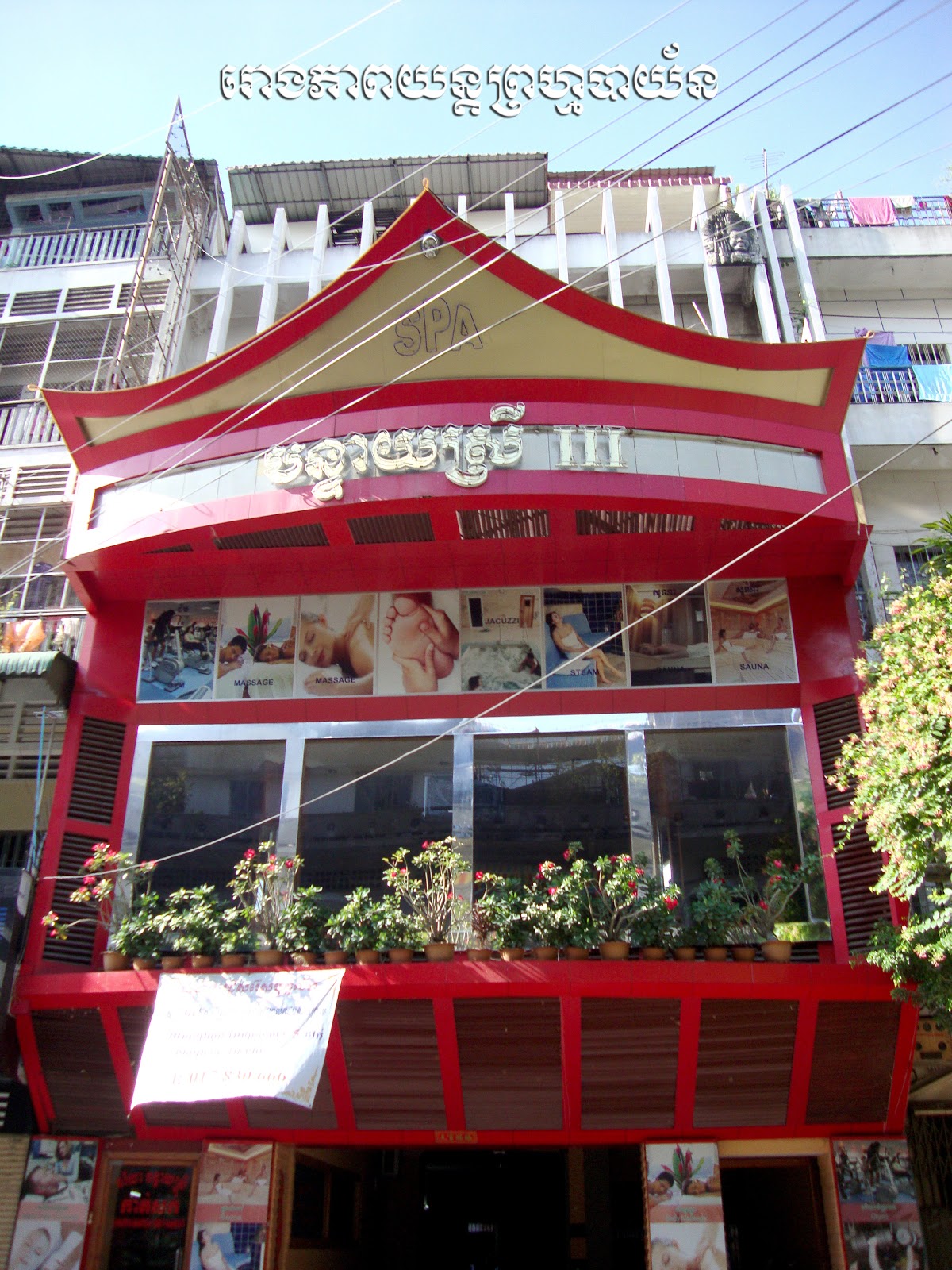 Could you briefly describe all these old cinemas?
Based on my research data, there used to be approximately 36 cinemas in Phnom Penh and some others in the provincial towns throughout the country. These cinemas are divided into 4 timeline groups: (1) Pre-1950 such as Ciné Star, Lux, Eden, Casino, Majestic, Kim Phong, Kim Son, Trung Quoc and others mainly based in Phsar Kandal and Phsar Chas colonial zone. (2) 1950s such as Phnom Penh, Phnom Pich, Vimean Soursdey and Proum Bayon (3) 1960s such as Hemakcheat, Kirirom, Mkot Pich, Sar Proum Meas and 1970s such as Vimean Tip, Santepheap and Monoroth (unfinished).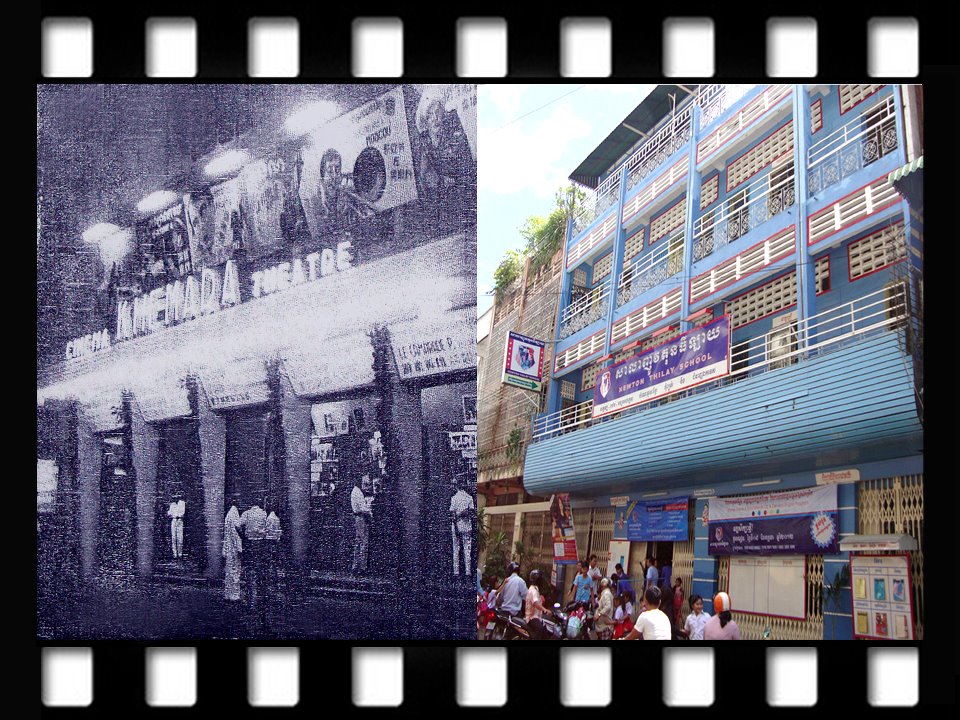 How do you feel about the demolition of the old cinemas - to be replaced with new ones?
Honestly speaking, I really feel sorry for such big losses. Though we cannot prevent the city from rapid modernization, we could have renovated those heritage buildings and converted them into new facilities, such as museums, art galleries or performing arts theatres, in appropriate ways. For instance, we could have just repainted and repaired the most dilapidated areas.
Meanwhile, the special architectural features should have been preserved - regardless of the new function that the building was to serve.
What is the benefit of compiling all these old cinema building photos?
Personally, I think that these kinds of historical photo archives are beneficial to Khmer nation. First of all, as most of the cinemas have gone, this collection functions as a mirror reflecting the number of cinemas we used to have in the past and how powerful our local film industry was before Khmer Rouge. Second, it also indicates the timeline of the building functions over decades. Third, it can be seen as a useful source for both local and international architectural students and cultural researchers.
Do you have any special plan for all these old cinema building photos? Do you have anything to tell younger generations?
I am starting to cooperate with Roung Kon Project, a group of architecture students from RUFA, to work on a research project on 5 former cinema buildings in Phnom Penh for a book publication, but we are just at the beginning.
I have also established a photo exhibition in which some of the photo collection have been displayed. At the end, I want all Cambodian young generations to learn the historical values of those priceless buildings. Once they have gone, nothing can get them back, so the one thing we can do is to recall the past stories through our photographic evidence as well as our knowledge.