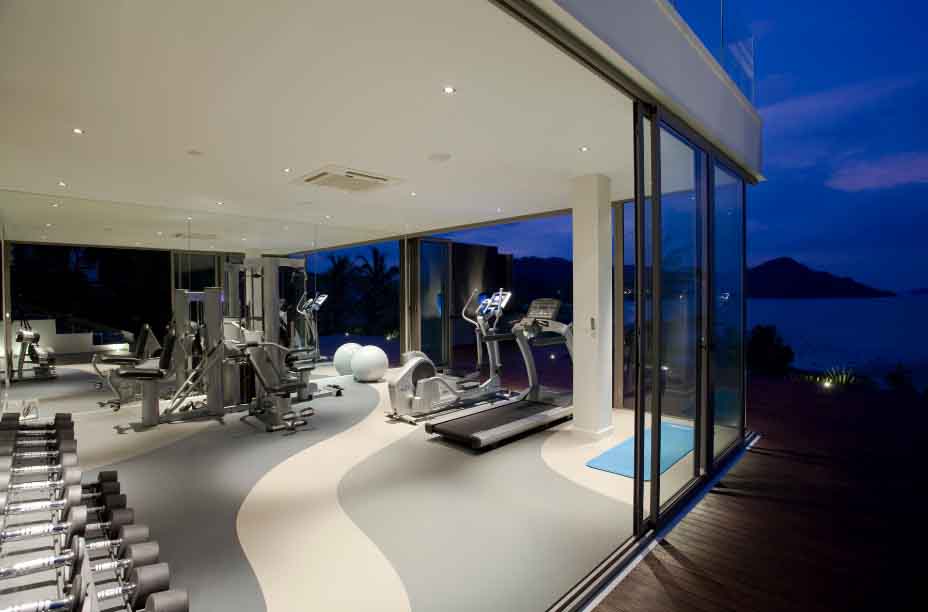 Home fitness has come a long way since the days of the old tummy belt or conveyer belt walking treadmill. Today, home fitness is a sophisticated industry with many layers of designs, manufacturers, and categories of equipment. In general, the industry's offerings are divided into price and consumer sophistication sectors.
Lower priced and lower quality equipment is generally sold to what the industry calls "entry level" consumers. This segment is made up of first time home fitness buyers who can be tempted to impulse buy through TV marketing programs or department store sales programs. The "entry level" segment of the market is very large which explains why people are constantly exposed to promotions for this level of product. Higher priced but much more effective, safe, and higher quality home fitness equipment is generally found in specialty shops or health boutiques.
When considering the purchase of home fitness equipment the three things to plan for are: 1) your budget, 2) your space, and 3) your intended use and benefits you are looking for.
Budget
As the introduction hinted at – always buy quality. If you can't afford the cash outlay use an extended payment plan. Quality means buying from the leading brands found in the best health clubs. Quality means better biomechanics and ergometric design. Quality means good warranties, after sales service, and a good secondary market should you want to sell or trade-up later. Quality also means better features, and programs that are equal or even better than those found in the best clubs. Quality means there is a better chance that the machine will not become a permanent clothes rack.
Space
Depending on what your ultimate goal is space doesn't have to be a limiting factor. Nearly any condominium or apartment can support a single piece of cardiovascular equipment. The question to ask yourself is how do I balance my intended use with the space I have to allocate for home fitness? If you have an unused bedroom you can probably create a complete home gym or share your home gym with a home office. If you are like most people, however, you will need to have your treadmill, cross trainer or home gym near a form of distraction like a window with a view or within sight of a television to provide exercise entertainment and get you motivated to get off of the sofa.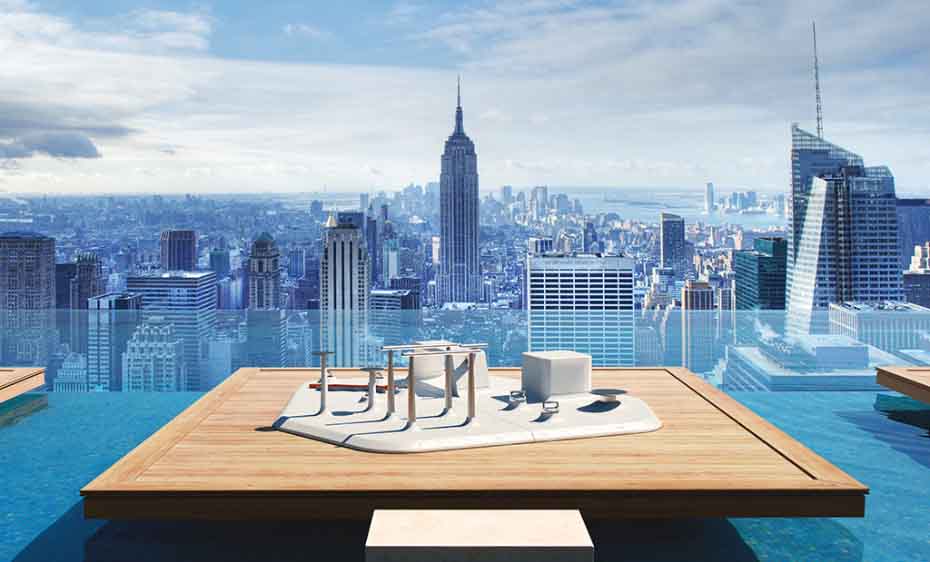 Intended Use
Are you interested in exercising on your own time? Do you just want to burn some fat between trips to the gym? Is the home going to be the primary place you exercise? Are you looking to strengthen and tone? Do you want to have a full body workout? Who else in your family will use the equipment or the facility you make? Whatever the answers to these questions there are quality machines to match your space and intended use. Remember, if you can't afford to build it all at once, buy quality and phase your home gym. If you are serious about investing in your health you will regret going the entry level route just so you can get everything at once.
Equipment Selection
When selecting home fitness equipment you will be looking at three considerations:
Cardiovascular Training Equipment
If you haven't determined what is your favorite piece of cardiovascular equipment take your workout shoes with you when you look at equipment and try them all out. Generally, in order of popularity cardiovascular home fitness equipment includes: treadmills, elliptical cross-trainers, upright or recumbent bikes, rowing machines, and stair-steppers. Many people who have developed leg problems have found a new lease on life through the development of the cross trainers, which have no impact and also provide upper and lower body exercise. Rowing machines are also excellent all body conditioners.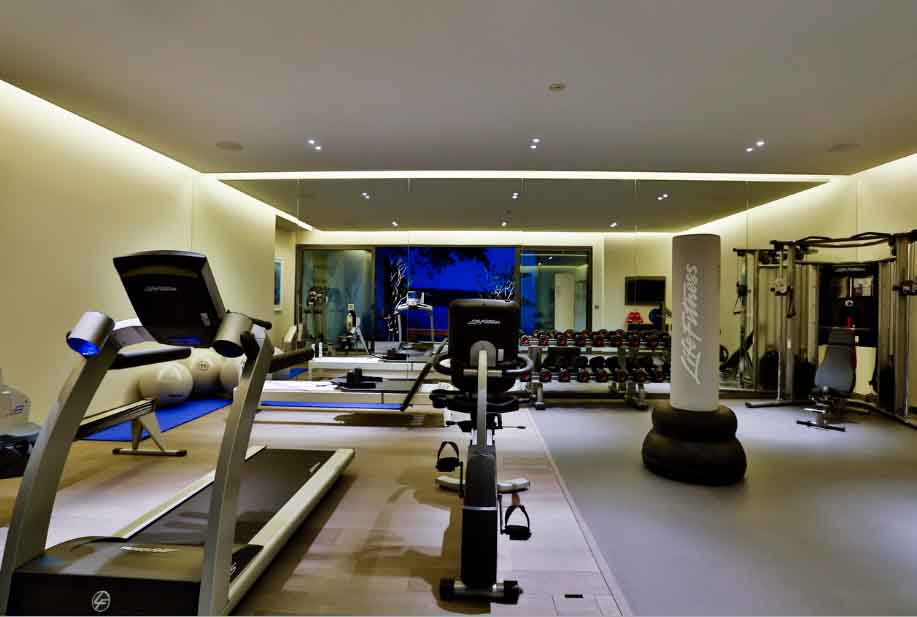 Personal Gyms and Multi Gyms
Personal gyms are single weight stack strength trainers allowing one person to exercise. Multi Gyms have two to four weight stacks and thus allow more than one person to use the machine at the same time. Both types come in different quality and price levels. Some multi gyms are also warranted by the manufacture for sale into the common area fitness centers of apartments, condominiums and resorts. This is generally a sign of a good, robust commercial design ensuring safe use and good biomechanics and user satisfaction. Some personal gyms offer advanced functional training on converging arc design technology. The better quality personal gyms and multi gyms will provide 20-22 different exercises on all areas of the body with easy to use adjustments to change from one exercise to another.
Dumbbells, Benches and Free Weights
A twin tier dumbbell rack and five to ten pair of rubber coated dumbbells along with a flat to inclined adjustable bench is a nice addition or alternative to a personal gym if budget or space is a problem. However, most exercises done with this equipment is upper body specialization of the arms and back. Free Weights using Olympic Bars and Weight Plates are not recommended for the home environment unless one always has a workout partner and a strong soundproof floor.
Realestate.com.kh, Cambodia's home of real estate, has the most up to date information for buyers, sellers and property enthusiasts! Sign up for our newsletter today and stay up to date with the latest info…