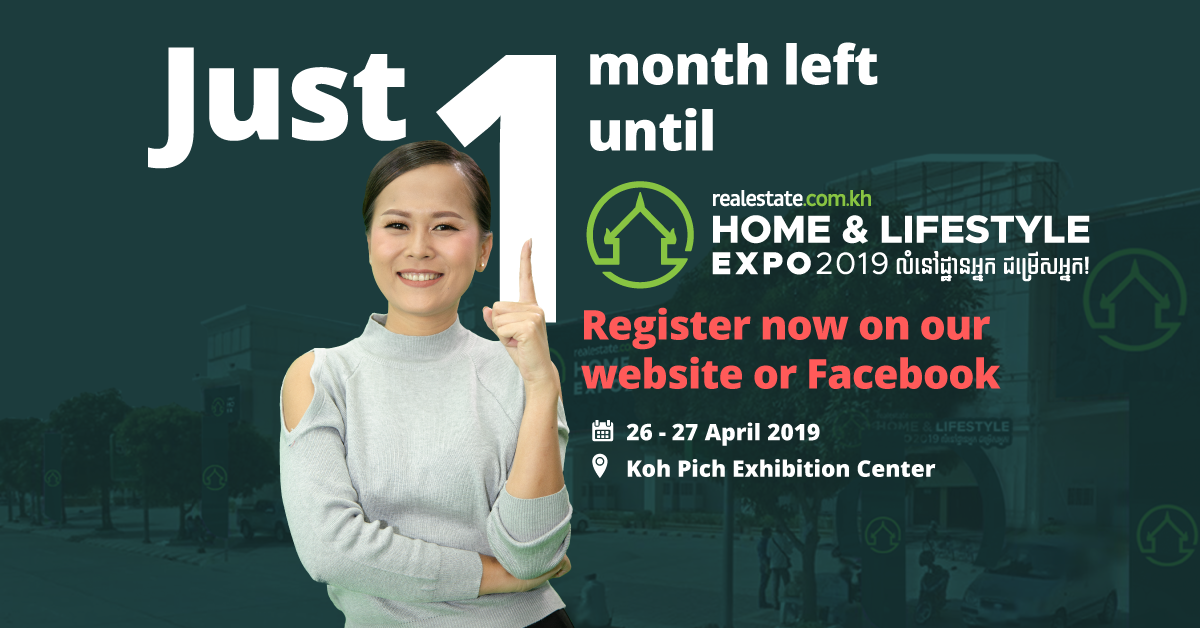 Realestate.com.kh's Home & Lifestyle Expo 2019 is less than a month away and the excitement is already flowing across Phnom Penh. Nearly 100 exhibitors from almost every industry in Cambodia are already on board and thousands of people have already RSVP'd.
The event will be happening on April 26 and 27 at Koh Pich Exhibition Centre. Earlier this week, Realestate.com.kh held a press conference to introduce the event to the media.
Sponsoring the show are Cellcard, Anotta, TK Avenue, Singapore (Cambodia) International Academy, Passapp and Tings and Associates Co Ltd.
The Kingdom's biggest boreys, developers, condos, agencies, plot land sellers and more will all be there. There will also be tons of retailers like auto companies, tech companies, designers and more.
It will be an event for the whole family, too. It will have a kids' area and food on offer.
Passapp will be providing codes soon so that you can come and go for free! To get these codes and enter to win amazing prizes, just chat with Realestate.com.kh on Facebook. Our chatbot will take you through registration.
Or, you can register for express entry at Realestate.com.kh. But make sure to RSVP on Facebook to get all the updates. Mark your calendars, and we look forward to seeing you at the show.