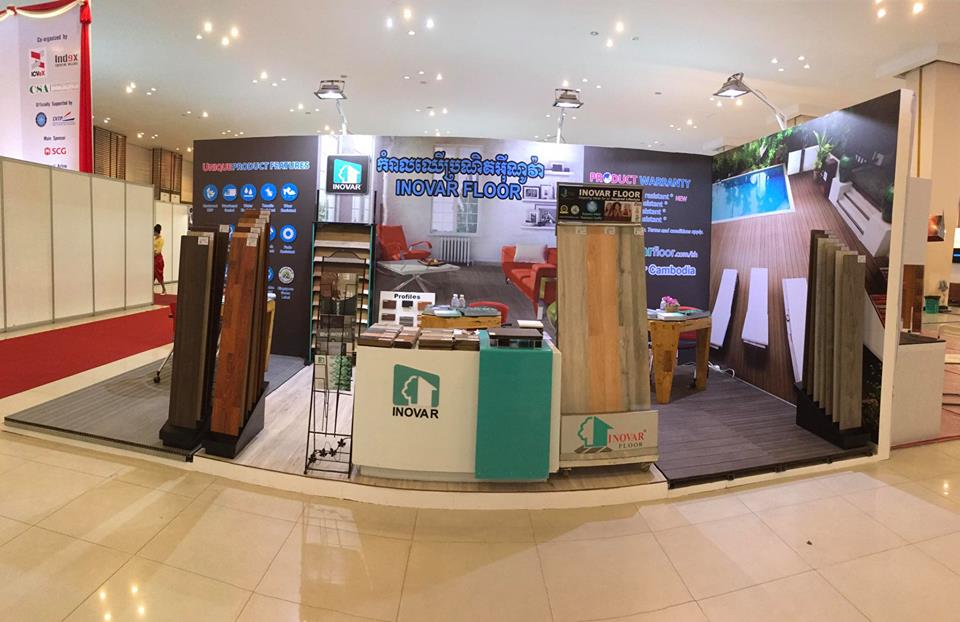 Inovar (Cambodia) Pte Ltd has been operating in Phnom Penh since March 2014. Being a direct factory outlet, it supplies quality laminate flooring straight from its factory in Malaysia providing solid manufacturer's warranty. Our parent company in Malaysia was established in 1996. Inovar Floor is the pioneer in laminate flooring industry in Asia and its production facilities are equipped with European technology. Made from tropical hardwood based HDF (High Density Fiberboard), superior water resistant feature is the main strength of Inovar Floor. Now, our product warranty includes lifetime resistance warranty.  
Inovar Floor has good track record in supplying flooring, providing matching designs of various flooring accessories (eg. Skirtings and profiles) and installation services. It acts as a one-stop center offering a total solution to your flooring needs. Inovar laminate flooring is installed using the floating system and does not require glue; this makes it easy to both install and remove. With more than 60 designs to choose from, your flooring can be changed over time following fashion trends without much cost and hassle for both commercial and residential premises.
Other than laminate flooring, Inovar has added two more types of floor covering materials into its latest range of products; namely, Resilience Vinyl floor (Imprezz) with interlocking features and also wood composite Decking panels (Inovar Deckshield).
Imprezz with its click system enables it to be installed easily without using any of the conventional adhesives. Imprezz is 100% water​​ proof and with its low formaldehyde emission rating of E0, it delivers good indoor air quality.
Inovar Deckshield composite wood decking combines the proven strength of polyethylene and wood fibers with an external protective shield that encapsulates the board core on all four sides – making it impermeable while protecting it from scratches, stains and fading. This patented technology also makes it possible for enhanced color streaking and natural wood grain structure to deliver that realistic timber look. It will neither splinter nor crack, making it truly safe to walk on even when barefooted.
Find the best real estate news on Realestate.com.kh!