A new school year has already started for some in Cambodia's capital, while other schools are in the process of preparing for the return of new students, teachers, and families to the various local and international schools situated around Phnom Penh.
With new families and teachers arriving, which is an annual event at this time of the year, especially with the growing urbanisation of the city and the increasing numbers of international schools, choosing the right property to rent or buy should include various key decision-making factors.
International Schools In Phnom Penh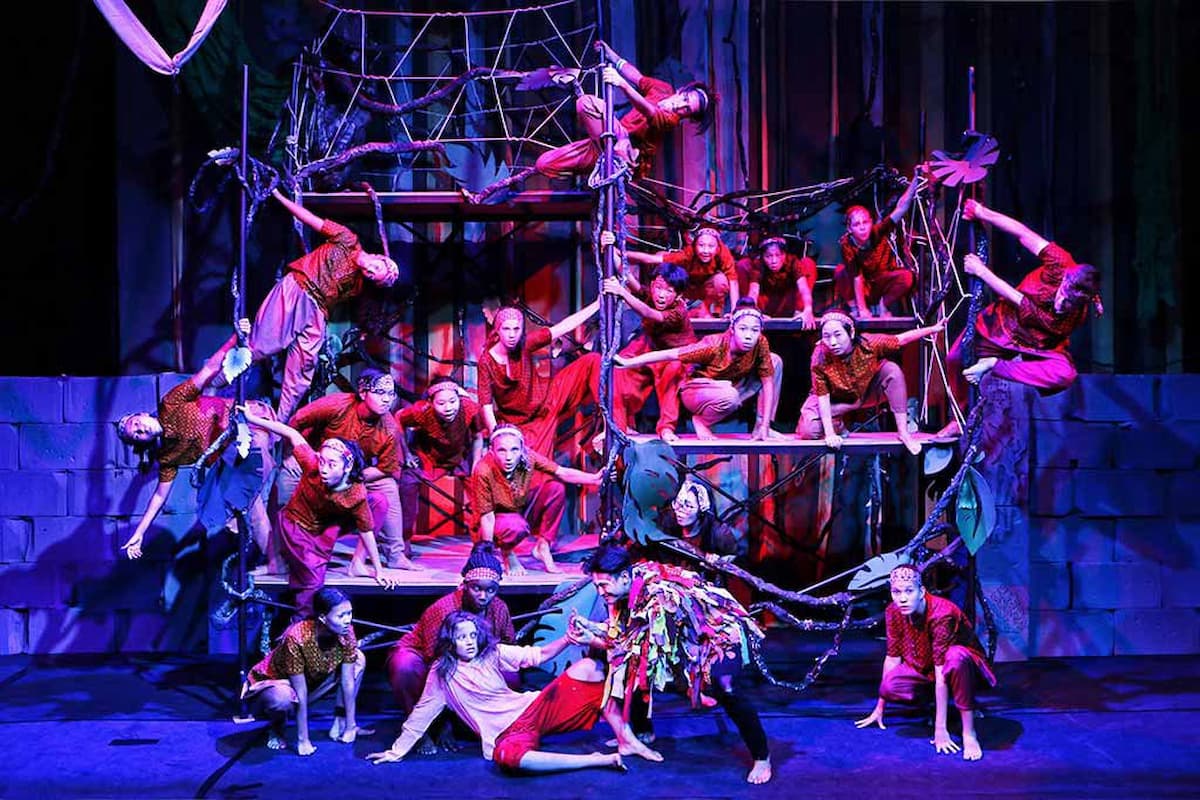 There is a growing demand for international education, and Phnom Penh is home to several highly-reputable international schools. There are thought to be more than 50 international schools in the capital in 2023, some are standalone, part of franchises, or spread across multi-campuses.
The city also ranks among the most affordable in the region for international school education - the latest report from the International Schools Database suggested that Phnom Penh is in fact the second cheapest in Asia for international schools.
Median prices for international schools are approximately USD $4,908, with highs of USD $20,340 per annum, suggested the report.
Some of the leading international schools include the International School of Phnom Penh (ISPP), Northbridge International School Cambodia (NISC), Canadian International School of Phnom Penh (CIS), Lycée Descartes René Descartes and many more.
For parents and families, it is important to decide if you want your children to follow American, British, French, Australian, Singaporean, or MoEYS curriculums when selecting the appropriate school, but there are fantastic educational services in Cambodia at international schools that offer a supportive and stimulating environment for their children's educational journey.
Where Are Schools Located in Phnom Penh?
Phnom Penh boasts a diverse range of educational institutions, catering to students of all ages and nationalities. The range of education has come on leaps and bounds and also spread more evenly around all corners of the city as Phnom Penh expands its urban creep in all directions.
Reputable international schools often have a mix of experienced locally trained and international faculty staff and offer better facilities such as sports grounds, IT and technology labs and even drama theatres.
Some of the notable areas with a concentration of reputable international schools in Phnom Penh include:
BKK (Boeung Keng Kang)
Daun Penh
Toul KorK
South of Phnom Penh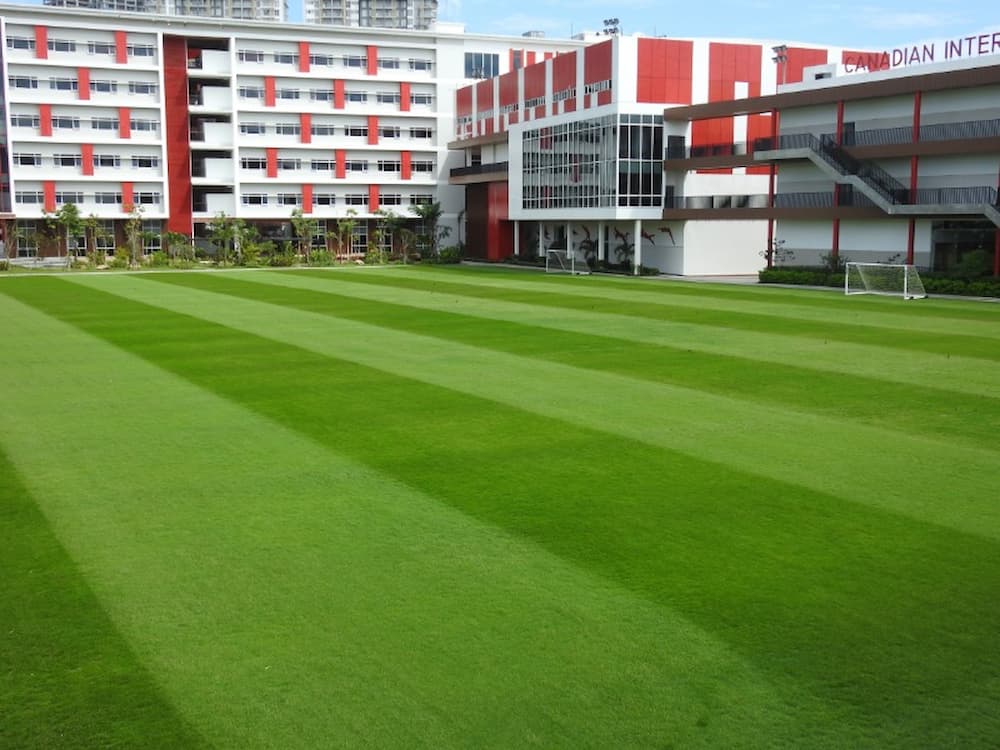 Buying Or Renting In Phnom Penh?
If the move to Phnom Penh is a long-term one, buying a property is an understandable option but evaluating if the property will hold a high value and can potentially deliver on ROI (Return On Investment) are important. However, the valuation is probably not the only factor in determining the final choice. Safety, location, surroundings etc all play their part and these apply to renting the right property too.
Properties located close to schools have an advantage due to the consistent demand from families and individuals seeking convenience and accessibility to educational facilities. Shared homes such as villas or condos and flats located near schools also hold great appeal for teachers and staff working at these educational institutions.
Many families and teachers new to the city will choose to live within a reasonable distance of schools to save time and money. Hence good properties in prime areas can attract potential tenants from the school staff and higher rental demand.
Settling in with your family or by yourself, it is shrewd to consider that properties near popular schools is a proposition that may attract both homebuyers and real estate investors. Properties located in areas with schools and other institutions have the potential for significant appreciation in property value, as they are sought-after in the real estate market.
Cambodian Property Market Oversupply - Means A Wider Choice
The oversupply of properties in Cambodia since the pandemic has actually had a positive impact on property prices if you are a buyer or renter.
Developers are now driven to offer more affordable options to attract buyers creating an opportune moment for buyers to acquire properties at a more reasonable price. In the same sense, it is a renters marker depending on the area you are looking at.
The increased affordability has only enhanced the attractiveness of investing in Cambodian real estate, particularly for those seeking long-term investments and with a long-term view of their asset portfolio.
For renters and buyers, it also means the oversupply of units in Cambodia has resulted in an array of choices for potential buyers and renters and some wriggle room for negotiation.
The shift and correction in the market means has led to a wider array of projects available on the market, and the opportunity to select a property that best suits your preferences, requirements, and budget.
This situation is likely to be temporary so do your due diligence, look for reputable developers and seek advice from professional real estate agents and advisors when renting or buying in Cambodia and in Phnom Penh.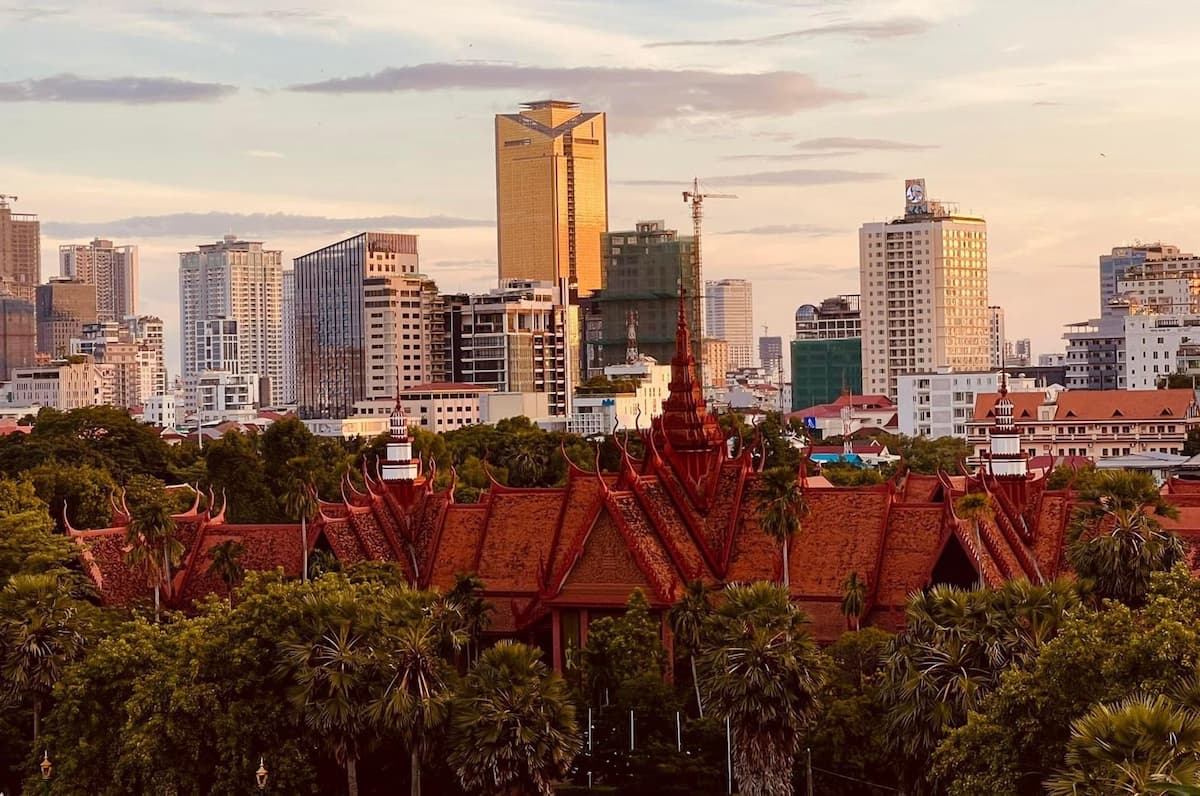 Location, Location, Location
One of the key aspects is to focus on an area where you might actively live, work, and be happy.
Currently, Phnom Penh's central BKK area has remained a highly desirable destination for visitors and expats seeking accommodation but is also among the most expensive.
Schools located further away from the centre will likely have more affordable options in terms of property but might have fewer amenities but this is constantly changing.
Below are some of the key considerations when choosing the right home to rent or buy in Phnom Penh:
Safe Neighbourhood
The continuous presence of parents and school & security staff, as well as the additional security measures around schools (CCTV, additional street lighting, zebra crossings etc), can positively impact the overall safety and security of a community and the area.
Safety is a crucial factor when choosing a place to live especially when there is a young family to be considered. The reputation of a school can also have a positive impact on the area's safety and can significantly increase the desirability of properties nearby.
As a result, in addition to peace of mind, the areas surrounding reputable schools can experience higher property value growth compared to other locations.
Easy Access To Amenities
Schools are usually located in neighbourhoods that offer various amenities, and Phnom Penh can be an anomaly as some of the best international schools were setup (at the time) what was considered the fringes of the city - but they have been surpassed by development. Some international schools would have been established on the outskirts of Phnom Penh to offer larger playing fields, more affordable large expanses of land etc but now there are better access roads, malls, cafes and a range of desirable amenities situated close by.
This offers parents, students and staff access to more choices for meal breaks or after-school gatherings and just visible places to meet.
For parents, and even the schools, the range of entertainment options in close vicinity to a school provides ample choices for recreational activities and areas such as parks, playgrounds, and recreational centres are becoming more in demand, and even a priority for new schools when they are established in Phnom Penh.
Phnom Penh Keeps Growing
The latest population census report released by the National Institute of Statistics of Cambodia highlighted some important trends, including family characteristics and population migration patterns.
In 2019, Cambodia's population reached 15.6 million, with an annual growth rate of 1.4% compared to the 2008 census result of a population of 13.4 million. Phnom Penh continues to undergo urban population growth which means the city faces economic progress and infrastructure improvements but also new challenges to cope with the influx.
Phnom Penh has in fact increased its area by over six times, reaching 679 square kilometres in 2019, and the World Bank indicated that Phnom Penh ranks second in terms of urban spatial expansion speed in East Asia.
These facts are important as the city will keep growing outwards and vertically. If you had asked some residents today if ISPP or Northbridge schools would be enveloped by development at the rate they have been, few would have believed it.
The southern region of Phnom Penh where ISPP and new mega malls are located is also the likely thoroughfare for the new Phnom Penh international airport which is under construction and likely to be operational by 2025 - with rumours of express bus lanes, light rail and other transport routes connecting the airport to the city all rumoured.
Whether you are choosing to rent or buy, you need to keep in mind the area with vast development potential, the undeveloped low-cost land on the outskirts of the capital, and the continuously improving infrastructure projects which might change the city completely over the years to come.