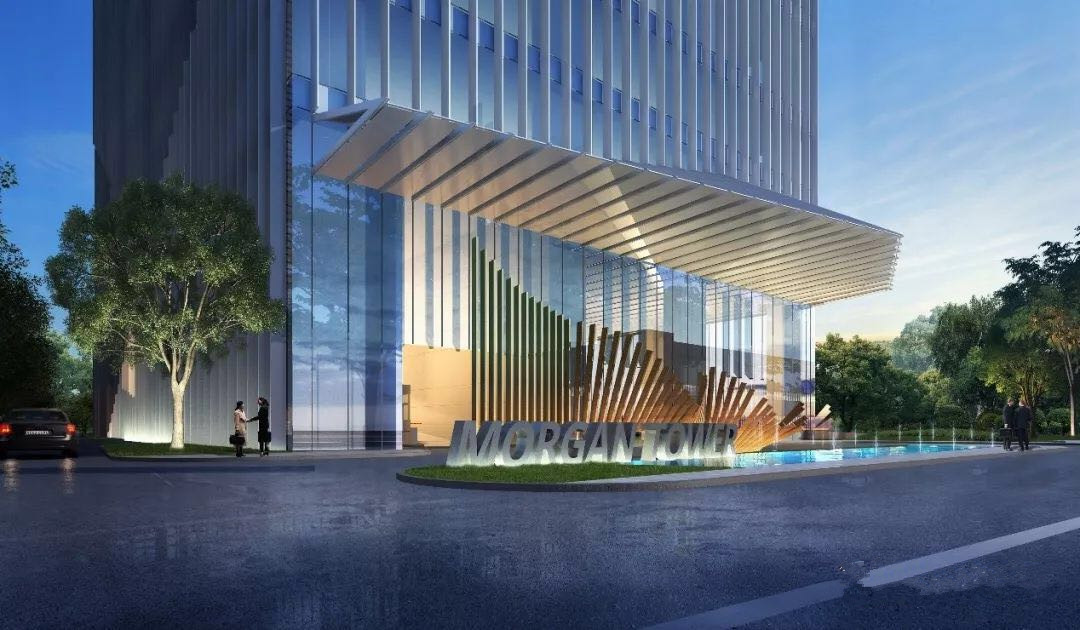 Anyone who has been to the Chinese city of Shanghai knows about Lujiazui, the bustling new financial district of the world's second most populous city.
The Kingdom's capital of Phnom Penh, often dubbed the Paris of the East, has its own upcoming business district that seems to be following in the footsteps of Lujiazui. Morgan Tower is one project on the horizon that will take the capital's skyline to a completely new level.
Backed by China's Morganford Group, the 210-metre Morgan Tower is expected to cost US$160 million and will feature Super 5A office space, luxurious Sky Villas, honourable Air Club, ecologically intelligent "coat", a spacious parking lot and plenty of elevators and other business-level hallmarks to become a world-class asset and unforgettable landmark.
Located in the heart of the capital's Diamond Island, Morgan Tower will be among some of the most expensive land in the country. The view itself will be worth the premium, however, as the high rise will host a panoramic view of the entire city, the riverside, government buildings and embassies in the same area.
Morgan Tower's Super 5A office space offers up a luxurious 60,000 square metres and, along with the Sky Villa residential units, comprises the majority of the building's 85,000 square metres. Permanent freehold ownership is on offer in the project.
Needless to say, the prime location and magnificent scale of the skyscraper will make it one of the highlights of Phnom Penh's skyline in the comings years. Touted as the "dragon securing its diamond", Morgan Tower embraces the surrounding waterways of the Mekong, Bassac and Tonle Sap rivers.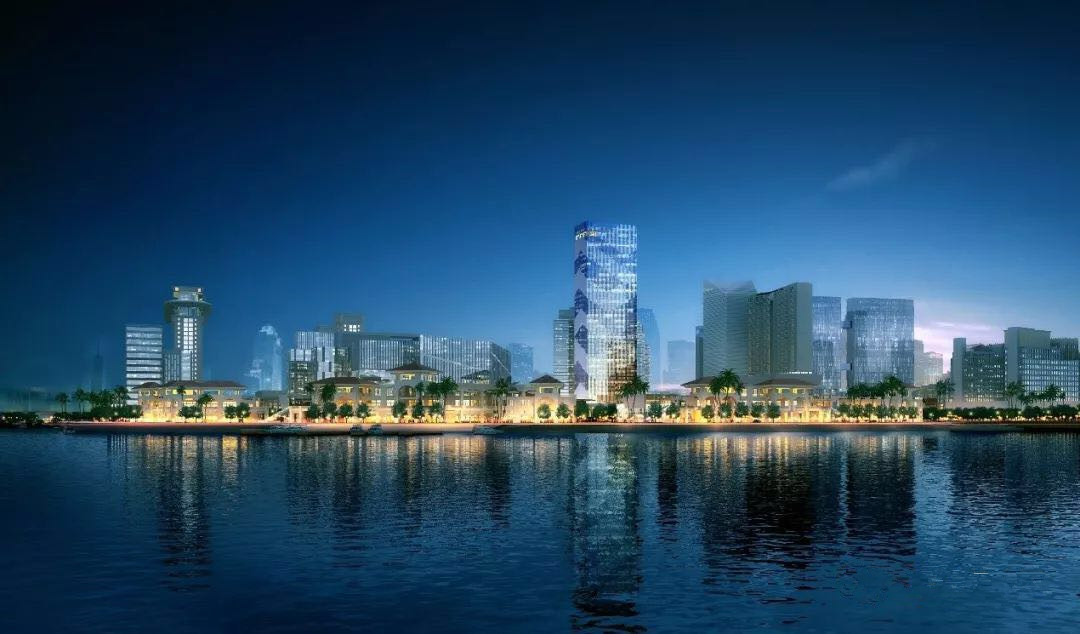 The tower is poised to become an attractive location for international corporations and elite enterprises seeking to make their mark in the region. For residents, the space will represent the highest standards of urban life. It will be decked out with the latest facilities and be within arms reach of all the amenities and services offered in the capital's BKK district.
Synergy from eight defining factors puts Morgan Tower into a category of its own. It blends traditional design, low energy costs, a modern eco-functioning outer wall, a trendy sky club, a 12 metre high main hall, adjustable layouts, high-speed elevators and top-notch property management to bring the utmost value to residents and visitors alike.
The first 31 storeys of Morgan Tower are home to the Super 5A office space, above which sits eight storeys of Sky Villas. The building is capped off by three storeys of clubs and everything is connected by 15 high-speed elevators. Each of the building's floors is approximately 2,000 square metres and comes equipped with air conditioning, glass wall for a spectacular view, custom design elements, smart home features and 17 security measures. Every villa resident will have everything they need to live a truly wonderful life in the capital.
Morgan Tower's club, taking up 4,000 square metres, presents a wealth of deluxe facilities including a rooftop sky bar, Michelin-class restaurant, infinity pool, VVIP room, helicopter pad and connected business centre.
Two types of office space are on offer in Morgan Tower but layouts in both can be customised to fit the exact taste of their occupants. Type A spaces subtly separate active and quiet zones inside their 210 square metre floor plan. Type C, on the other hand, bring simplicity to their 161 square metre spaces, which are compact yet practical for large companies.
About the developers
Morganford Group
The Morganford Group has been devoted to building up a business empire based in the commercial property, finance and healthcare sectors. Their core values come from principles of commerce and they have been following a rapid pace of development and renovation since gaining a foothold in Cambodia a decade ago.
Some of Phnom Penh's most renowned landmarks have come from the group's collaboration with local developer Canadia Group including Canadia Tower, Olympia City and a replica of France's Arc de Triomphe on Diamond Island.
Solo developments from Morganford Group in the last few years include the Morgan Business Center, Morgan Science and Technology Entrepreneurship Center, Morgan Commercial Building, Morgan Entertainment Hotel and Morgan Chinatown Entertainment Hotel.
Canadia Group
Founded by chairman Pung Kheav Se, Canadia Group has been one of the leaders in Cambodia development, with its core businesses in banking, finance, infrastructure, real estate and satellite city developments.
As the owner of Canadia Bank, Canadia Group has established and managed iconic properties in the Kingdom such as the Culture Village in Siem Reap, Canadia Industrial Park and Diamond Island. Recently, the group founded Cambodia Airport Investment in order to build a $1.5 billion, 2,600 hectare airport in Kandal province just outside the city. It is set to be one of the largest airports in the world.
Architect: HKS Architects
US-based HKS Architects is one of the top five firms of its kind in the world and operates 24 studios across the globe. More than 1,500 of its designs have come to life in 92 countries. They stand out from the pack with their vast portfolio of headquarter office buildings, sport stadiums, hotels, resorts and casinos. Most notably, they are behind The Venetian in Macao, Tianjin's Rose Rock International Finance Center and the headquarters of the Lear Corporation in Detroit.
Structural Designer: Clover Architectural  Design Limited
Construction Consultant: China Haicheng Engineering Technology Co Ltd
China Haicheng Engineering Technology Co Ltd, a subsidiary of state-owned Haicheng International Property Investment Institute of China, is one of the biggest contractors in China. They provide consulting, design and building services, and hold a stellar reputation as a China 500 Constructor and top 50 design consultant.
Property Management: CBRE Real Estate Agent Cambodia
Advantage Property Services Co Ltd is a real estate agent group based in Phnom Penh, Cambodia. Advantage is an affiliate of CBRE Group Inc, a Fortune 500 and S&P 500 company which has been operating in the US for over one hundred years. With more than 450 offices worldwide, CBRE offers strategic advice, expert execution, research and consulting for investors, owners and lessees.
Realestate.com.kh, Cambodia's home of real estate, has the most up to date information for buyers, sellers and property enthusiasts! Sign up for our newsletter today and stay up to date with the latest info…