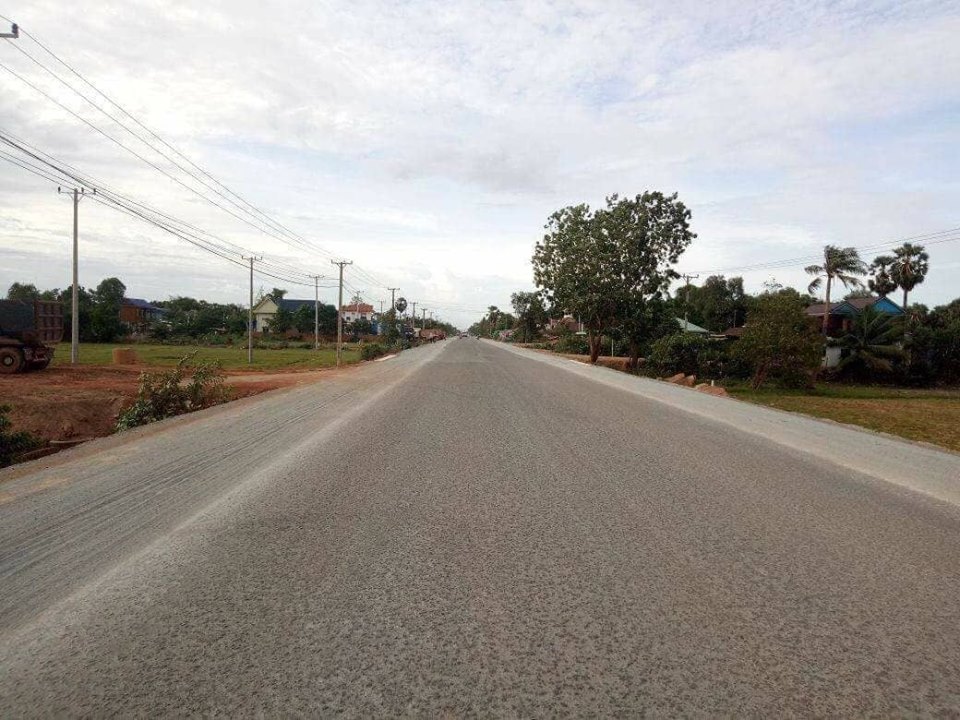 The development of the capital is currently expanding due to a growing urban population, an expanding real estate market, and the influence of foreign direct investment. Movement is being seen at all levels from high-end projects to affordable options. Additionally, areas on the outskirts of the city are witnessing more building projects and increasing land prices.
Areas surrounding National Road 51 are no exception. According to industry insiders, the land price in many areas has nearly doubled over the last year.
In the suburbs of Phnom Penh, areas previously used for agriculture are switching over to industrial use, or for housing and commercial projects.

The areas adjacent to National Road 51 are taking on a whole new look. Since the highway is a key route, linking the capital to the Kingdom's only deep-sea port in Sihanoukville, developments have flocked to the area.
National Road 51 itself is undergoing a huge change. Stretching from Kandal province's Thnal Totoeng Market west of the capital to Kampong Speu province's Oudong Market, National Road 51 is currently being renovated with funds from the government of China. The project is expected to be complete by 2020.
Sorn Seap, founder and CEO of Phnom Penh's Key Real Estate, said that land along the road has huge potential for industry and housing.
Adding that the area was immune to the flooding that plagues much of the Kingdom, Sorn said that National Road 51 served as a link to other major roads, railways, Kampong Speu province's Bat Deng market and the capital's industrious Prek Pnov district.
"Investors, especially Chinese nationals, are often looking to buy huge plots of land for future investments," he said.
Samorn Mike, consultancy and research manager at Key Real Estate, said that National Road 51 has economic potential, citing the fact that it hosts many factories and residential projects.
He noted more than 50 factories are currently operating along the stretch. "Aside from factories and real estate projects, there are plenty of facilities and amenities in place, including markets, schools, banks, microfinance institutions and so on," he confirmed.
Samorn claimed that land prices in the area have doubled from a year ago.
"Currently, a 100 square meter plot can sell for between $20,000 and $40,000. Plots of more than one hectare, which sold for between $15 and $20 per square meter last year are now going for between $30 and $40 per square meter."
Samorn had high hopes that land prices would continue to rise as projects were completed along National Road 51.
Speculating about the future success of the area, Cham Davong, sale representative of Chakraval Real Estate, said investors were growing more interested in land along the corridor.
"I see the land along National Road 51 developing in a similar way to the land around Veng Sreng Boulevard," he said.
If you want to learn more about investment in Cambodia, read out Investment Guide 2019.