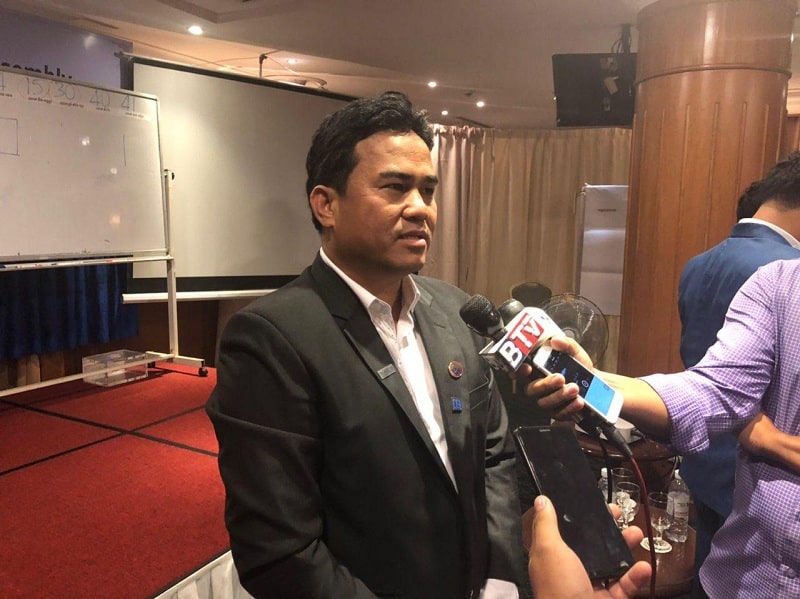 Chrek Soknim, general manager of Century 21 Mekong, has been selected for a two-year term as the president of the Cambodia Valuers and Estate Agents Association (CVEA). Speaking at a conference announcing the appointment on December 14, Soknim said he was firmly committed to leading the CVEA so as to benefit the entire country's economy. 
Elaborating on future plans in his new leadership position, Soknim said his first priority was to re-structure the system of leadership. Indeed, effective management is a key point for Soknim. 
Additionally, Soknim stressed the need to bolster the group's legal counsel. He said this was necessary to ensure the interest of all members was represented. Secondly, Soknim expressed the need to boost cooperation among members. Making sure everyone was properly advised and moving in the right direction would be of the utmost importance, he reiterated.
Making a list, checking it twice
Listing five key action items that he would be tackling during his mandate, Soknim said he would:
1) Develop new strategies for the group and successfully implement them.
2) Build the capacity of individual members by focusing on human resources.
3) Seek to adequately support and protect each member firm.
4) Create and bring opportunities to CVEA members.
5) Mediate any problems that members encounter.
New training courses
"Capacity building is a necessary part of our process," he said, stressing that technical competence was still limited. He claimed it was the association's responsibility to mitigate these shortcomings by offering training courses.
"The utilisation of human resources and the opportunity for skilled people to join the association is a high priority," said Soknim.
Soknim will officially assume his new post in early 2019. He follows Dr. Kim Heang, who has been the president of the CVEA for the past two years and lead a remarkable period of growth. 
As 2018 comes to a close, many are looking ahead to the new year fuelled with optimism about the real estate industry. News has already broke that GDP growth for 2018 will, yet again, be near 7%. Here at Realestate.com.kh we have released the much anticipated Cambodia Investment Guide 2019. You can download this business cheat sheet completely for free!
Additionally, you can find tons of resources in our guides section, location profiles, and reports. Make sure you stay current with our news section.