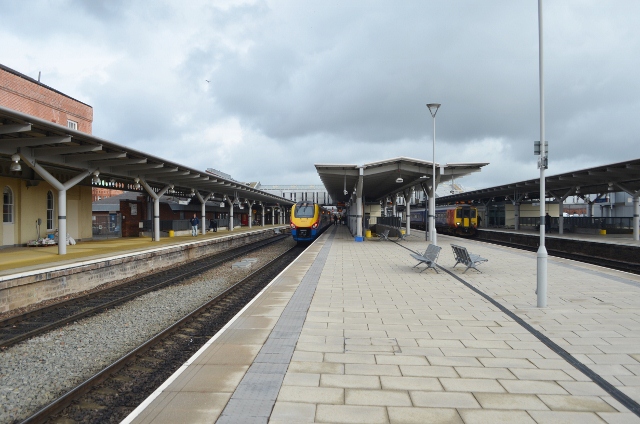 The recent news of an innercity-to-airport rail link has been welcomed by Cambodia property developers, especially those with projects situated near the proposed track. According to recent press, upon the railway's completion in 2018, trains will be able to take passengers from the central city to Phnom Penh international airport in just 15 minutes travel time.
During a handover ceremony last week in Phnom Penh for mechanical equipment donated by China, Transport Minister Sun Chanthol said: "this project will reduce traffic jams leading to the Phnom Penh airport and prevent people from being late to their flights. Thus far, 250 meters of the rail track has already been constructed by the country's railroad company, Royal Railway."
"Four $1 to $2 million trains purchased by the company from Mexico will run along the route. During the first month of operation, rides will be free of charge," added Mr. Sun.
Commenting on this, John Guiry, CEO of Royal Railway, told local media that construction had begun about six weeks ago and was expected to wrap up by April 2018, with about 10 to 12 meters being laid down each night."
The project's budget was confidential, but was "part of a current maintenance budget" for the company. Tickets would likely cost between $5 and $7, but the price would be set closer to the launch, added Mr. Guiry.
By aiding traffic congestion and also shortening travel time to and from the airport, this new railway project is expected to further boost property investor' confidence in the capital, in particular for projects situated along or near Russian boulevard.  
Johnny Chan, Sales & Marketing Director of Creed Group, the developer of the Bodaiju Residences project, said: "this new announcement gives current and prospective investors in the Bodaiju project even more confidence that they have made the right investment decision."
Mr. Chan added: "the proposed rail line will offer residents of Bodaiju a fast and direct link to the inner city, and will mean that congestion along Russian Boulevard will be controlled into the future. This represents great news for developers such as the Creed Group with projects situated along this access way to the city."
Meanwhile, Chenyi Chiu, General Manager of TK Royal One, said: "the passenger railway transport line is a significant signage of a modern city. Although it has been expected for long time, there has never been any confirmed plan for the Phnom Penh city passenger railway transport. The announcement in this July not only proves that Phnom Penh is now transforming into a modern city but also opening the new era of the railway economy."  
"The city development is going to follow the railway network to expand and start from the station along the railway. Sitting on the center of this main railway route, TK Royal One owners and tenants will be able to take the advantages to enjoy the convenience of new lifestyle and to gain the future property value appreciation. Besides, as a foreign real estate developer, seeing this transportation infrastructure indeed makes us have more confidence in Phnom Penh's property market. However, we also look forward to seeing the railway network to expand more in the near future to make the city development much faster," Mr. Chenyi added.
Oknha Ly Kun Thai, CEO of The Gateway project, said: "this new railway is quite essential for Cambodia because Mass Rapid Transit (MRT) will increase commercial developments and boost the country's economy as a whole. In general, the MRT is fast, reliable and efficient to all citizens living in the city. Therefore, having MRT helps reduce the number of vehicles on the road while bypassing traffic congestion during rush hours in the city, resulting in a shorter commute."
"An efficient mode of transportation is the key to city development that helps boost general commercial activity. This is good news for Cambodia's property market as better and improved transportation infrastructure in the area will boost property prices and rental yield," added Mr. Ly.
Located along the Russian Boulevard and only a few hundred meters from the railway station,
The Gateway is one of the mixed-use development projects in Cambodia to get major benefits from this new railway in terms of travelling time towards the airport and inner-city.
Mr. Ly explained that the Gateway's residents will enjoy great advantage of traveling to and from Phnom Penh's International Airport in a very short time. Meanwhile, rail travel is a lot safer compared to road travel due to proper security monitoring throughout the system.