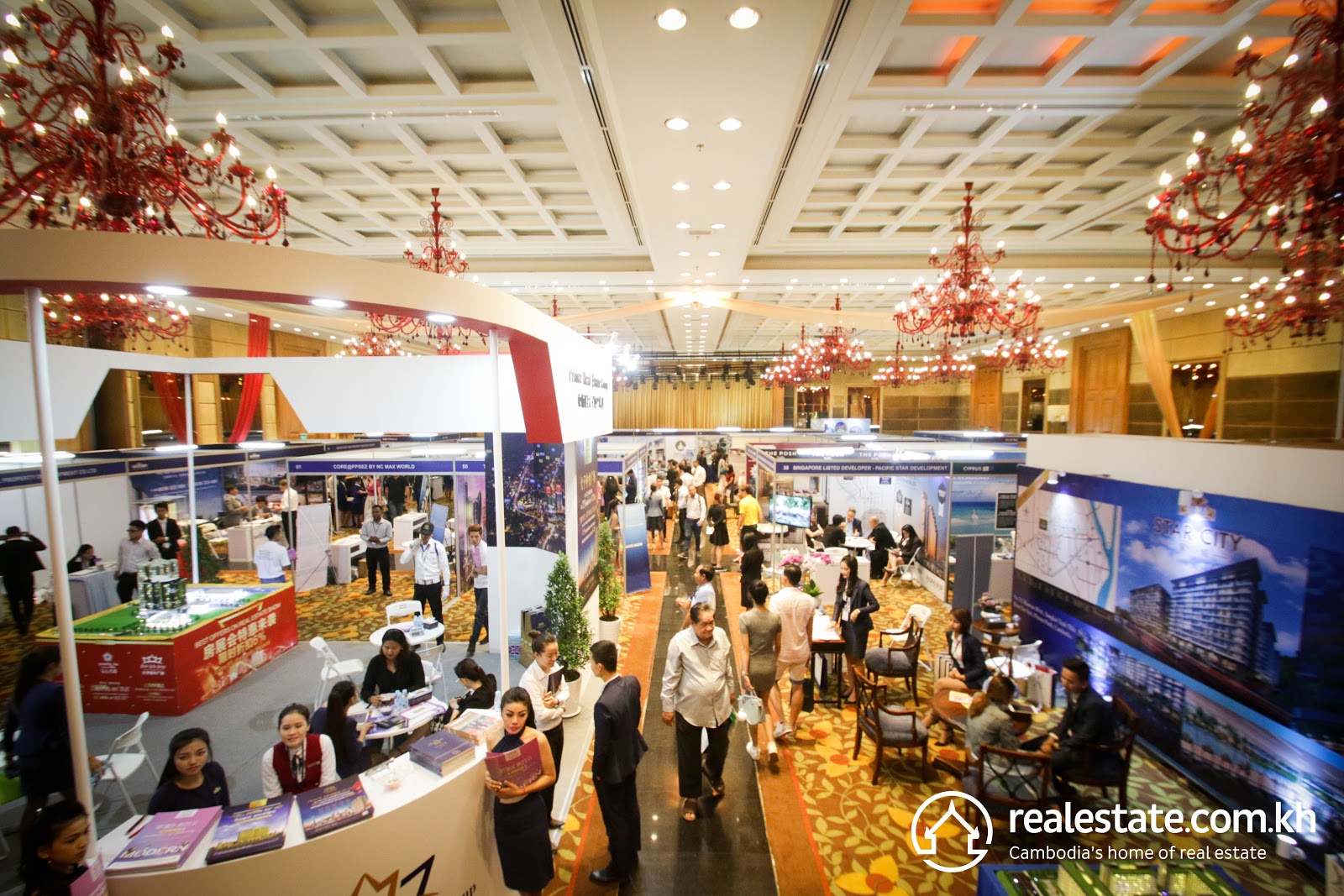 The Cambodia Real Estate Show 2, organised by realestate.com.kh, welcomed over 4,000 local and international visitors and investors through the Grand Ballroom doors of NagaWorld Hotel last Friday & Saturday. 6th and 7th of October.
The second Cambodia real estate show finished on Saturday evening with a successful result for both developers and real estate buyers. Many local and international developers sold property during the two days, with an end result of 133 units sold and booked, and over 20 million USD spent.
The show was made possible by sponsors VDB Loi, Homeloan.com.kh, Harvey Law Group and South East Property Services Cambodia (SEAPS) - and of course the event organiser, realestate.com.kh.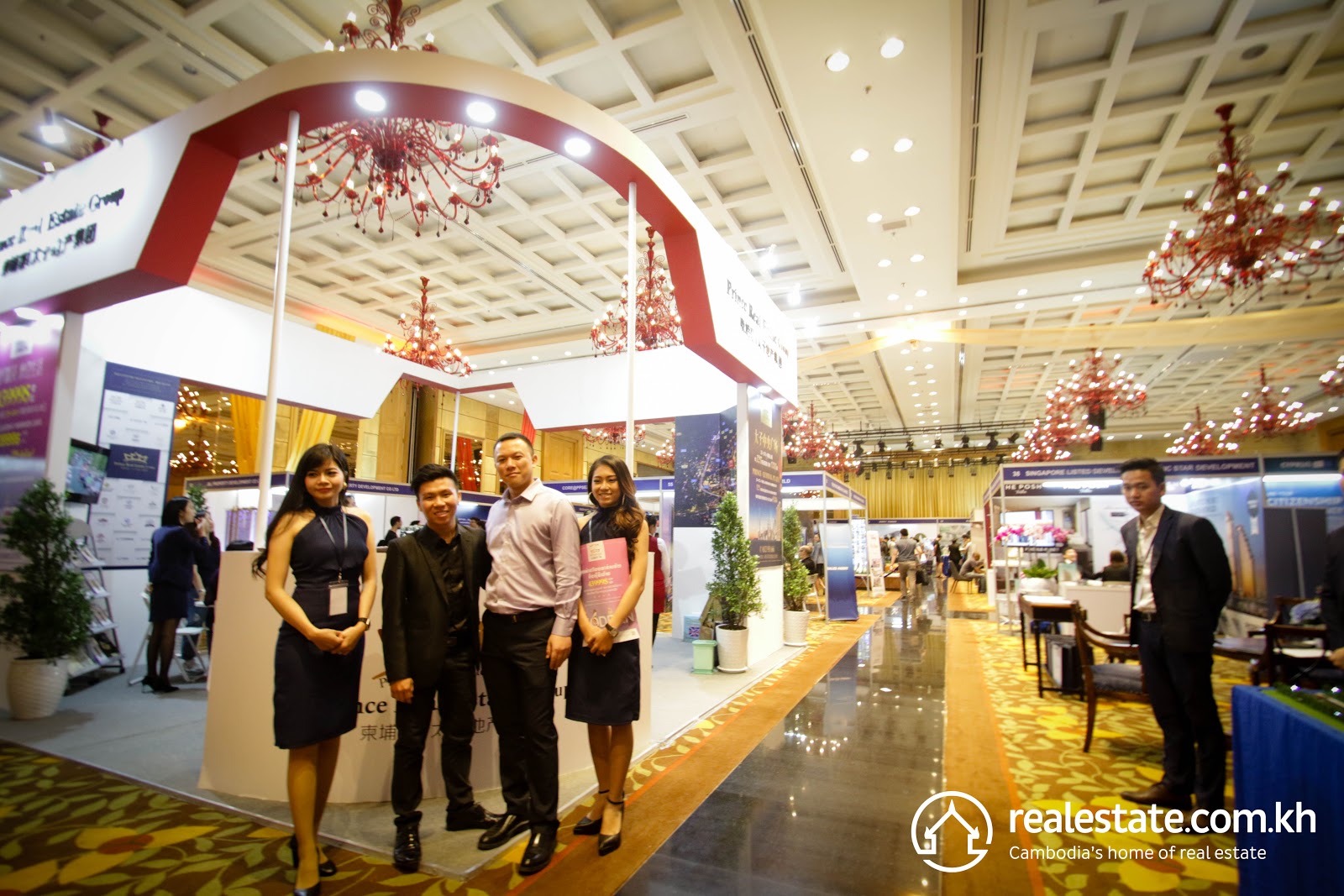 Leading the sales results was Prince Real Estate Group who sold 38 units of their Prince Modern Plaza and Central Plaza condo developments; followed by Naki Group selling 6 units and booking 32 in their various borey projects. Renowned local developer Orkide Villa also sold 14 units of their developments underway in the heart of Phnom Penh; Creed Group and Star 5 Developers sold 7 units, and 5 units of property respectively; and other developers such as Blue Bay, City Park, and Star City also converted several sales during the show.
The event attracted a multinational spread of attendees - with approximately 40% Chinese, 40% Khmer, and 20% mixed international guests. Free seminars on topics such as property law, tax and investment advice were also available in Khmer, English and Chinese.
One attendee of the show, who had travelled from Hong Kong, said, "I heard about it [the show] on the internet. It was really good. What I have seen here was so much better than anything in Cambodia before, I have been to other exhibitions before but none were as comprehensive."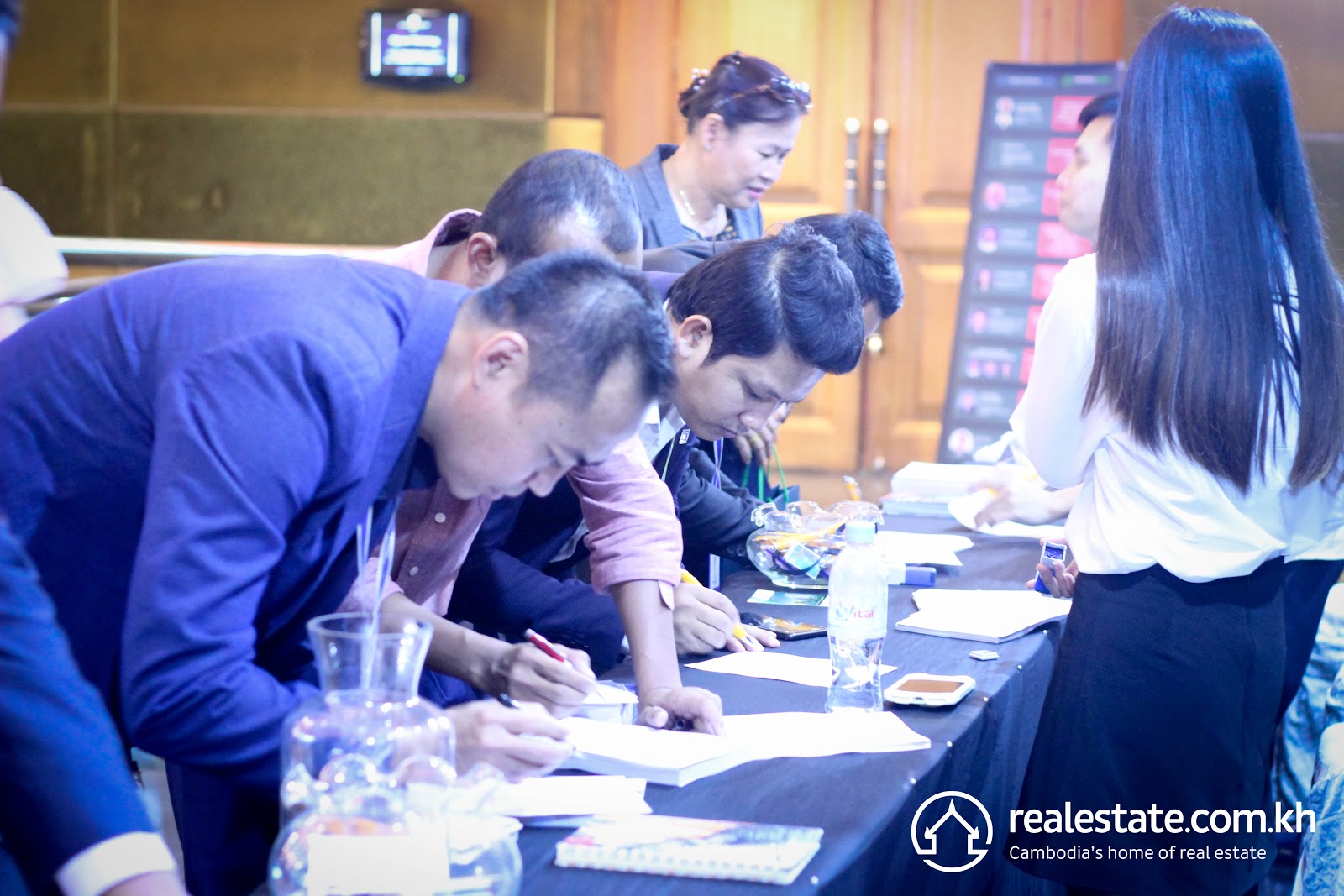 Developers at the show also booked site visits, showroom tours, and gained hundreds of serious leads to follow up in the coming weeks. Prize draws over the two days saw buyers rewarded with three winning air conditioning units from Hitachi, and ten buyers winning a holiday getaway for two to Vkirirom Resort.
Ms. Kelly, Deputy Sales & Marketing Director at Creed Group, stated that, "The show gathered a large number of potential buyers, there were even more developers, and the show was bigger than before." She also commented that the venue, NagaWorld, was strategically located. Creed Group's 7 unit sales were across two of their three projects; namely Bodaiju Residences and Arata Garden Residences.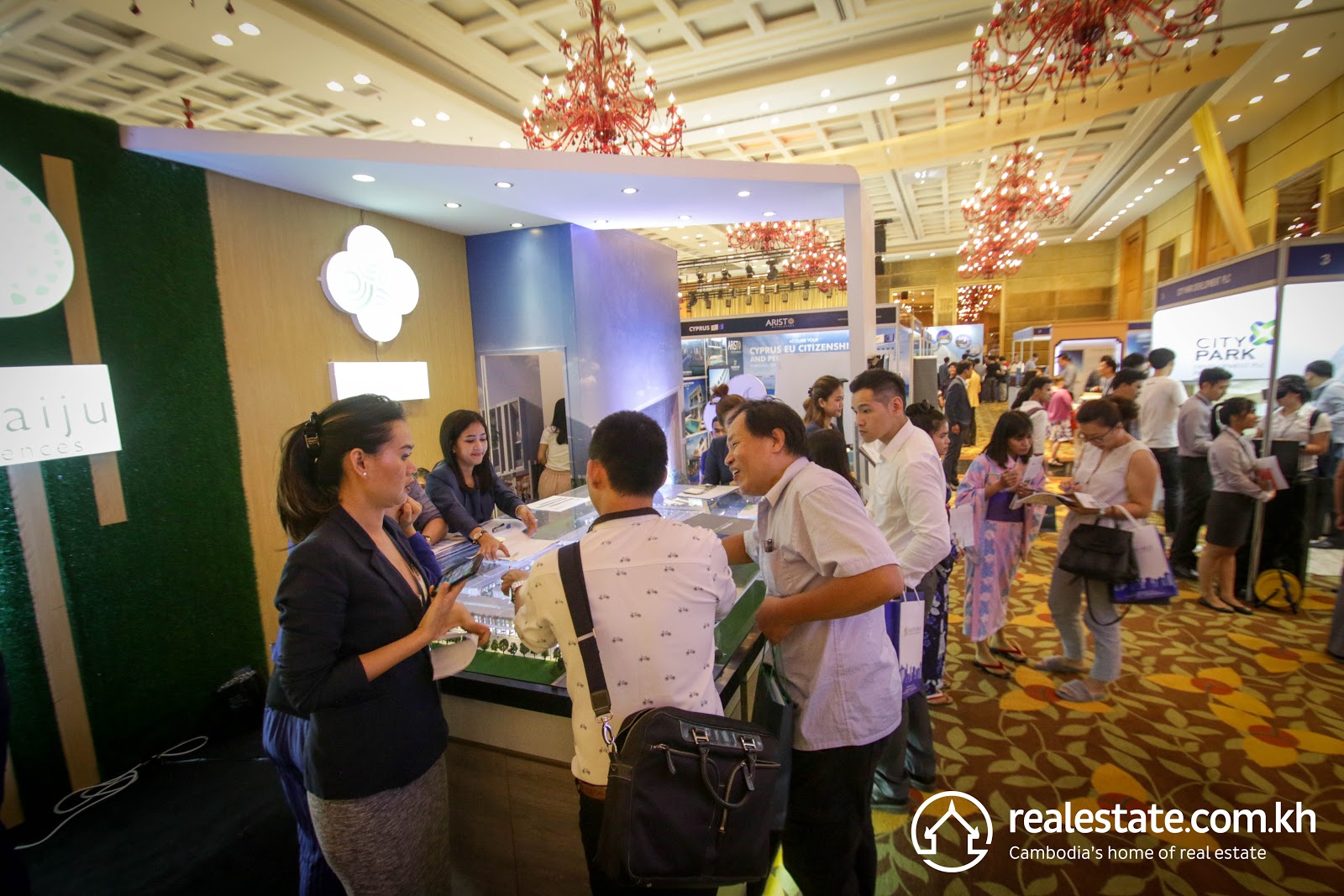 Mr. Tony Yu, Marketing Manager at Orkide Villa, had a similar impression of the show: "We were very satisfied to be a part of the second Cambodia Real Estate show which enabled us to achieve direct sales." Mr Yu also believes that the show benefited both developers and buyers, and encourages local developers to get on board for the next show- as Orkide Villa will certainly join again.
Prince Real Estate Group, who achieved 38 unit sales over the two days as confirmed by their sales manager, now has their Prince Modern Plaza development mostly booked following the show - and were pleased with their result of leading the sales board at the end of the event.
Blue Bay's sales representative at the show commented of the quality of the attendees at the show, stating "We aimed to show our project to the buyers [and] this real estate show was an excellent way to attract more buyers for our project. The visitors we had were quality buyers. Our two buyers were both Chinese."
Reflecting on the show, Mr. Tom O'Sullivan, CEO of realestate.com.kh - the show organiser, said that, "When investors from throughout the region arrived in Phnom Penh for our real estate show, they were able to feel, smell and touch Cambodia; they saw the drastic changes happening here in terms of construction and real estate development".
He continued that he was pleased with the fact that attendees have come to understand the infrastructural improvements that are presently happening which is transforming Cambodia into a 'prime economic hub' for investors. Mr O'Sullivan believes that this insight is what gave so many the confidence to invest in property at the show, and going forward, in Cambodia.
Official Media Partners for the event were The Khmer Times; AEC News Today; Jian Hua Daily; Gold Zone Media; Grep Tech; B2B Cambodia; Angkor Today; The British Chamber of Commerce; The American Chamber of Commerce; The European Chamber of Commerce: Property Report; CVEA; CCA; Kampuchea Thmey; Cambonomist; Thmey Thmey; E-Link; Biz Khmer; Business Cambodia; Tranio International Property; BTV & the Sin Chew Daily.
About Realestate.com.kh:
Established in 2009, Realestate.com.kh has grown to be the number 1 real estate website and marketing company in Cambodia, working with the nation's leading real estate agencies, developers and lenders. We have over 50,000 properties for sale and rent on our website and app, with tens of thousands of property hunters visiting our website each month. We also print a quarterly real estate magazine entitled "Cambodia Real Estate" and co-produce a weekly property section with The Khmer Times newspaper.
Sales and Marketing Contacts:
Nin Kang (chinese/khmer language)
nin.kang@realestate.com.kh
+855 78 637 323 / +855 93 552 305
Tyler Stuart (english language)
tyler.stuart@realestate.com.kh
+855 12/81 599 669
Realestate.com.kh, Cambodia's home of real estate, has the most up to date information for buyers, sellers and property enthusiasts! Sign up for our newsletter today and stay up to date with the latest info…