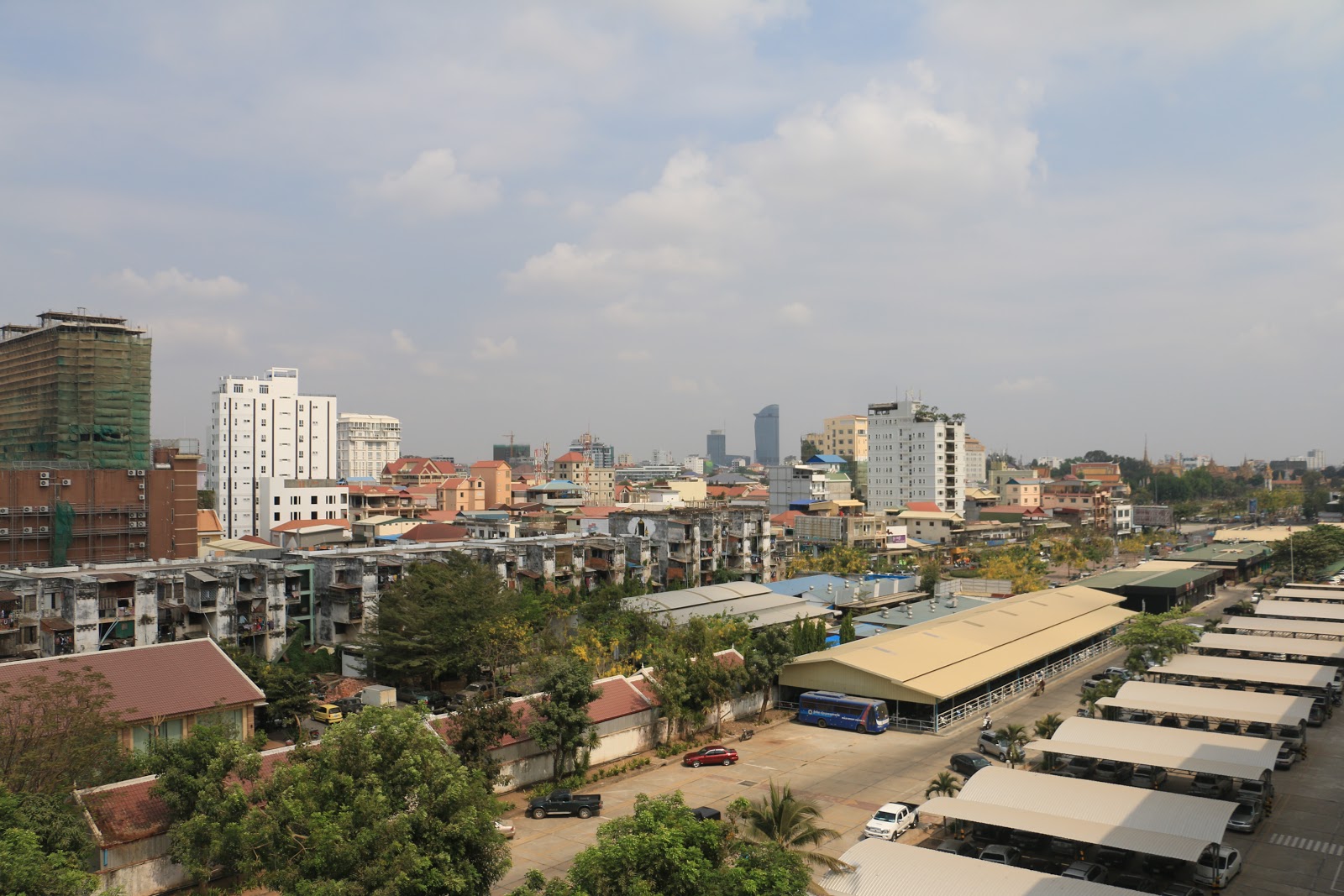 Knight Frank, the independent global property consultancy, has recently released a new report on the Asia-Pacific Prime Office Rental Index for Q2 2017. According to the report, the index increased 1.2% quarter-on-quarter and 0.6% year-on-year as at the end of the second quarter of 2017. There are office spaces available in Phnom Penh, you may want to know how to choose the best working space!
The increase in the index was the result of rising rents in 15 out of the 20 markets tracked over the quarter. Phnom Penh topped the chart this quarter at 4.2% increase quarter-on-quarter, compared to a flat performance in the last quarter, says Knight Frank report.
The completion of Exchange Square not only set a new benchmark standard for Grade-A office, but its strong pre-commitment level also boosted prime rental levels in the Cambodian capital.
In the first half of 2017, the regional economies of China, ASEAN-5 and Japan performed considerably better than expected, as the IMF revised its growth projections upwards for emerging and developing Asia.
Nicholas Holt, Head of Research for Asia-Pacific, says, "The pickup in global trade and domestic demand has negated geo-political risks to a certain extent, thereby providing a strong foundation for the Asia-Pacific prime office markets." Over the next 12 months, Mr. Holt expects rents in 15 cities out of the 20 tracked to either remain steady or increase, which is the same as his previous forecast.
Meanwhile, the latest report by Knight Frank Cambodia shows that as at H1 2017 the Phnom Penh office stock was recorded at more than 330, 000 sqm of net lettable area (NLA) showing a 21% increase in office supply when compared with over 271, 000 sqm of NLA recorded at H1 2016.
During H1 2017, more than 48, 000 sqm of office was delivered across 8 projects with Exchange Square being the only Grade A building adding approximately 18, 000 sqm to the prime office supply. The new supply included City Tower Asia, Bred Bank building, Sokea International,  Aston Tower, Time Tower, Lone Building and 79 Office Tower.
However, according to Knight Frank Cambodia report, the majority of the existing office supply remains Grade B and C buildings while Grade A office represents only 16% of the total supply. This share is expected to rise significantly as 72% of the incoming supply is Grade A space as developers shift focus from residential development to commercial development in view of current supply and demand dynamics.
Overall office occupancy showed an increase of 2.5 percentage points QoQ from 82.7% in Q1 2017 to 85.2% in Q2 2017. Grade A office occupancy has reached 59.8% due to the successful pre-leasing of Exchange Square and the leasing of space within Vattanac Capital.
Asking rents for prime office space as at H1 2017 ranged from US$19 to US$38 per sqm per month. The completion of Exchange Square during the second quarter of 2017 has resulted in a stabilisation of rental prices for Grade A offices leaving potential tenants in a stronger negotiating position.
Ross Wheble, Country Director of Knight Frank Cambodia, expects demand for office space in Cambodia to increase over the medium term as the kingdom continues to attract foreign investment. However, the significant Grade A incoming office supply will require suitable pricing in order to attract tenants.