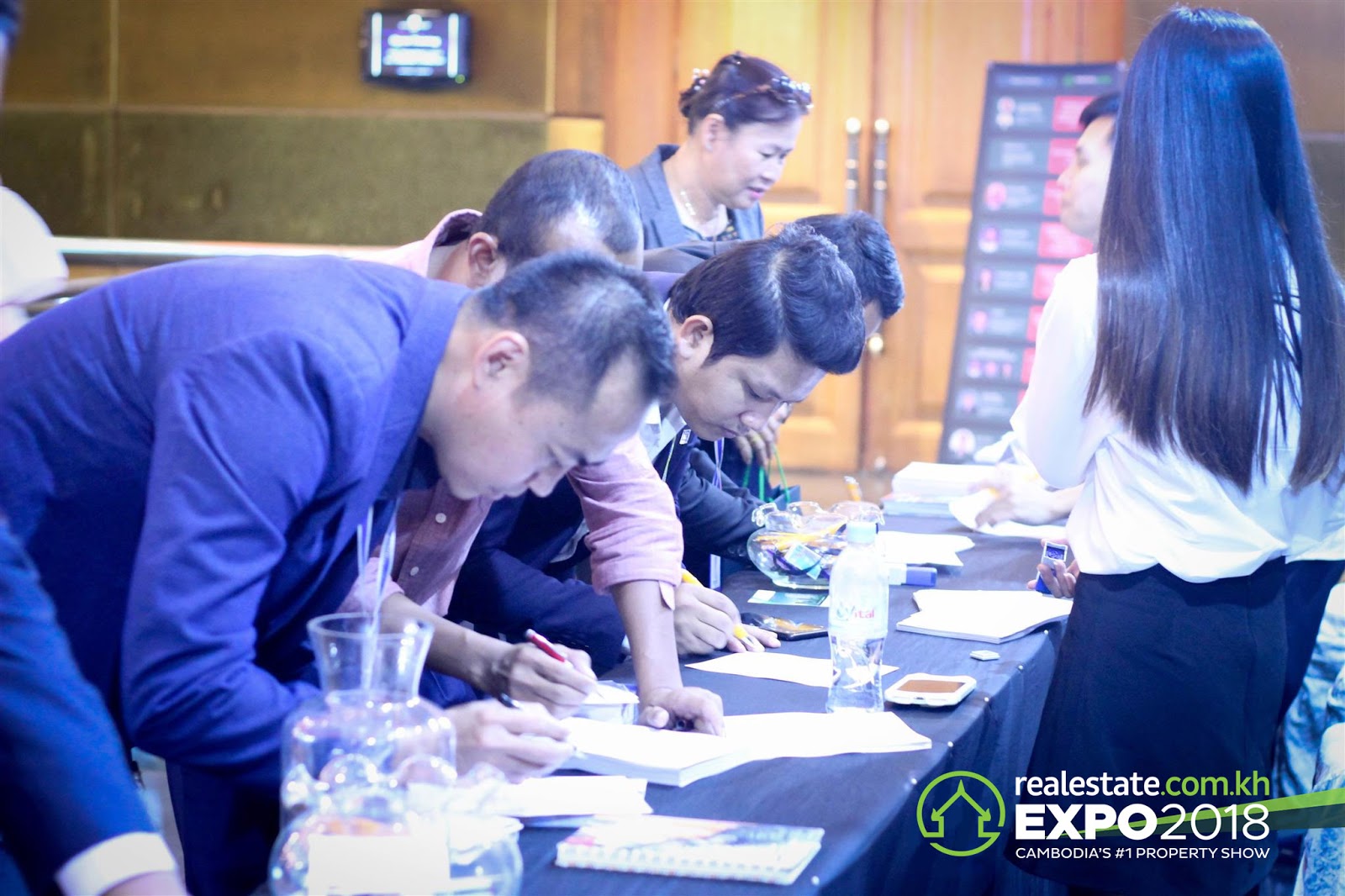 Two months from now, the Realestate.com.kh EXPO 2018 will be held over a two-day period from October 19-20 at Phnom Penh's flashiest venue, NagaWorld Casino and Entertainment Complex.
This will be the third time that the event, which has cemented itself as the most prestigious, most successful, and biggest property show in the Kingdom, will be held.
This year's edition of Realestate.com.kh's EXPO offers more and better benefits to participants and sponsors.
Firstly, they will benefit greatly from several months of brand exposure on Cambodia's leading property website and marketing agency.
Realestate.com.kh is no. 1 on Google on real estate search terms, has 49k property listings, 39k email database, 40k editions per year to over 800 distribution points, and has 150k targeted social media followers. Realestate.com.kh has more than 1 million visitors annually (80k/month) and 3 million yearly pageviews (250k/month).
This exposure will be in the form of logos on event website, backdrop, and EDM; email and SMS blasts, and special mention on social media (Facebook, LinkedIn, Twitter, Instagram, WeChat, etc.), direct mailers/invitations, and newsletter posts.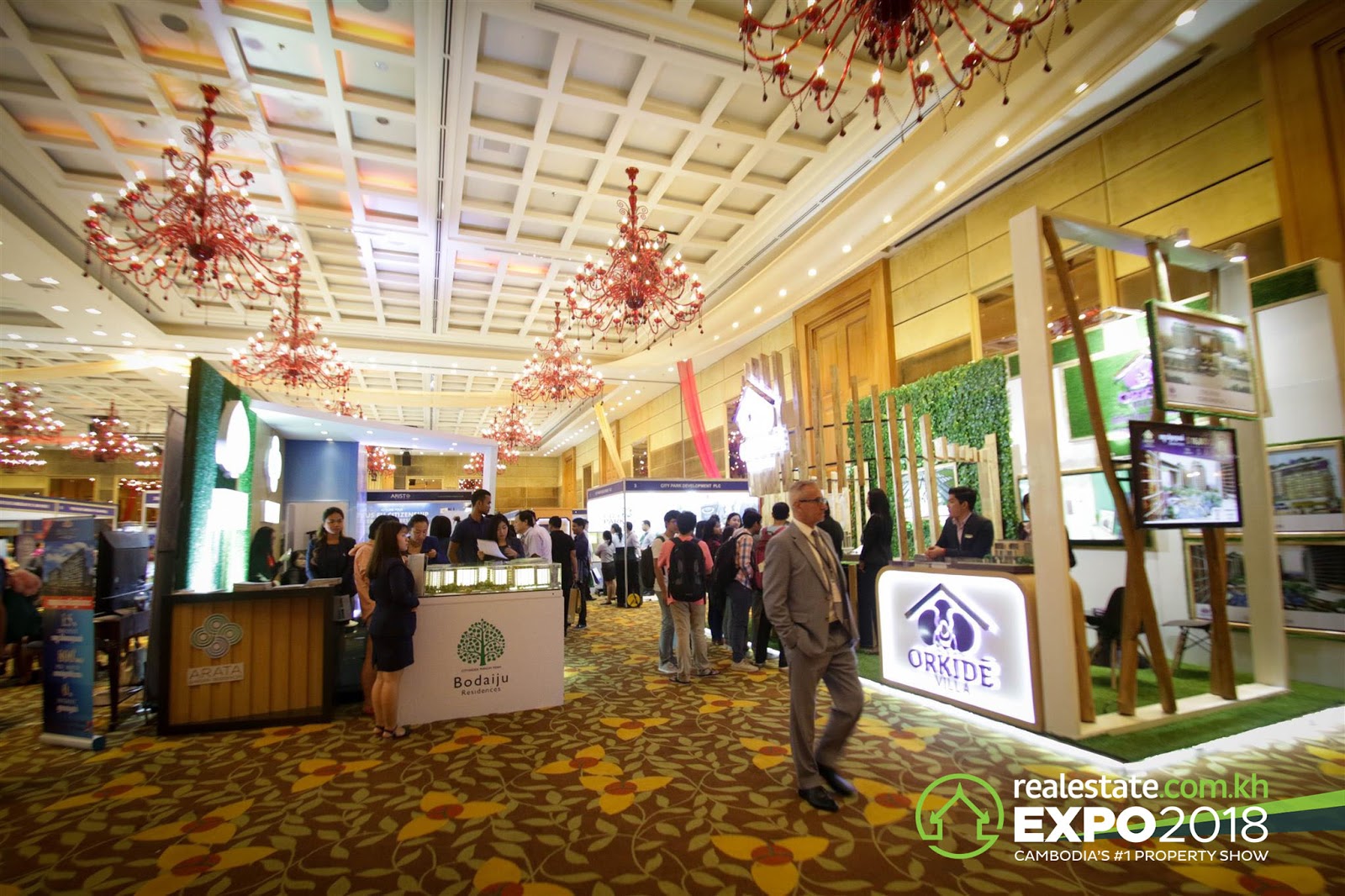 Secondly, sponsors and exhibitors will be prominently mentioned in print and online publications across the region. They will also be featured in a sustained radio campaign. Our media partners include Thmey Thmey, Fresh News, EuroCham, Property Area, KB Media and BizKhmer.
The marketing campaign started first week of August and will conclude several weeks after the event.
The event will also be a prime networking opportunity and will give participants and attendees the chance to build an extensive database of potential buyers.
Educational seminars on investment climate, hot locations, property ownership laws, and other important topics and issues related to real estate, will also be held. The lectures, which will be conducted by local and international experts, will be in English, Chinese, and Khmer.
Over two events last year, the Realestate.com.kh EXPO was graced by more than 100 exhibitors, 10,000 plus attendees, and generated more than $30 million in sales. Organizers are expecting more than 6,000 attendees this time around. Expected attendees include international investors from China, Taiwan, Japan, Korea, Malaysia, Thailand, Singapore, and other countries. Joining them will be locals, and Asian and Western expats living in Cambodia and the greater region.
Sponsorship opportunities are divided into three with different rates: Standard Sponsor, Premium Sponsor, and Platinum Sponsor.
There are 84 booths, sizes 3mx3m & 3mx6m, up for grabs where participants can showcase mock-ups and blueprints of projects, products, and information about them, their products, and services. There are four types of booths of varying rates: Developer Premium Booths, Developer Standard Booths, Premium Corporate/Agent Booths, and Standard Corporate/Agent Booths.
Avail of sponsorship opportunities and reserve your booth now before they are sold out!
For sponsorship or exhibitor opportunities at the Realestate.com.kh EXPO 2018, please contact:
Khmer and Chinese: nin.kang@realestate.com.kh,   or call +855 93 552 305, +855 78 637 323
English: tyler.stuart@realestate.com.kh, or call +855 12 599 669, +855 81 599 669