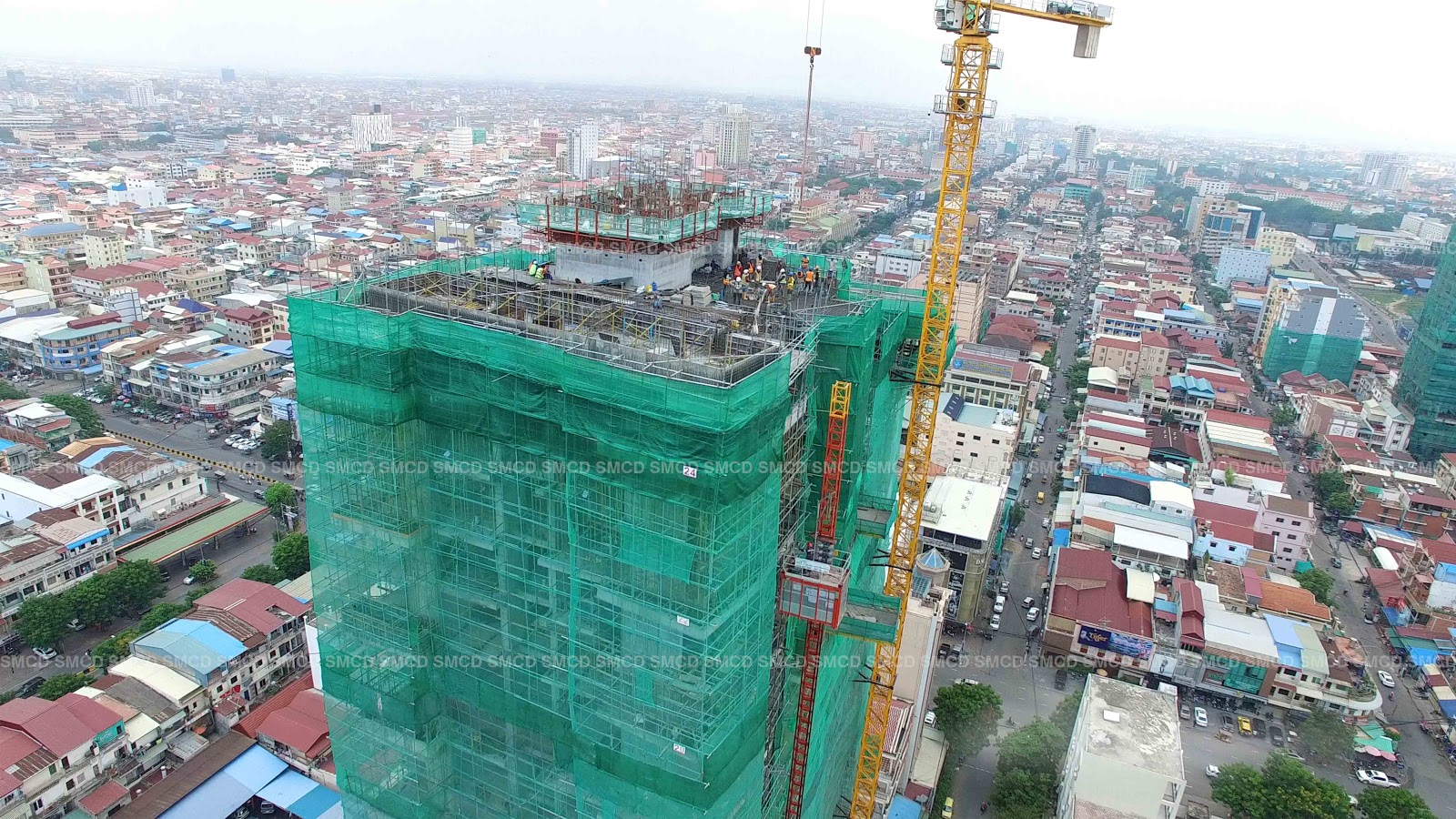 Amid a booming real estate sector, there have been constant construction work going on around Cambodia, particularly in the capital city of Phnom Penh where a bevy of major property projects are being undertaken by local and international construction firms.
One of these is SOMA Construction & Development Co., Ltd.,  a local company which is making a name for itself as a fast builder of high-quality infrastructure.

SOMA Construction & Development's reputation as a fast builder of high-standard buildings was in full display when it undertook the one18 Residences project. The one18 Residences is an ongoing residential development adjacent to the Ministry of National Defense; it has 25 storeys with 5 levels of basement for a mechanized car park system.
According to a company representative, it only took them 7 days to finish one storey for structural works. "We work very fast on projects, while not sacrificing efficiency and quality," he said. SOMA Construction & Development is also the builder of such iconic high-rises as Lumiere Hotel in Khan Daun Penh.
According to him, SOMA Construction & Development's construction speed is comparable to other international construction firms, particularly those from China.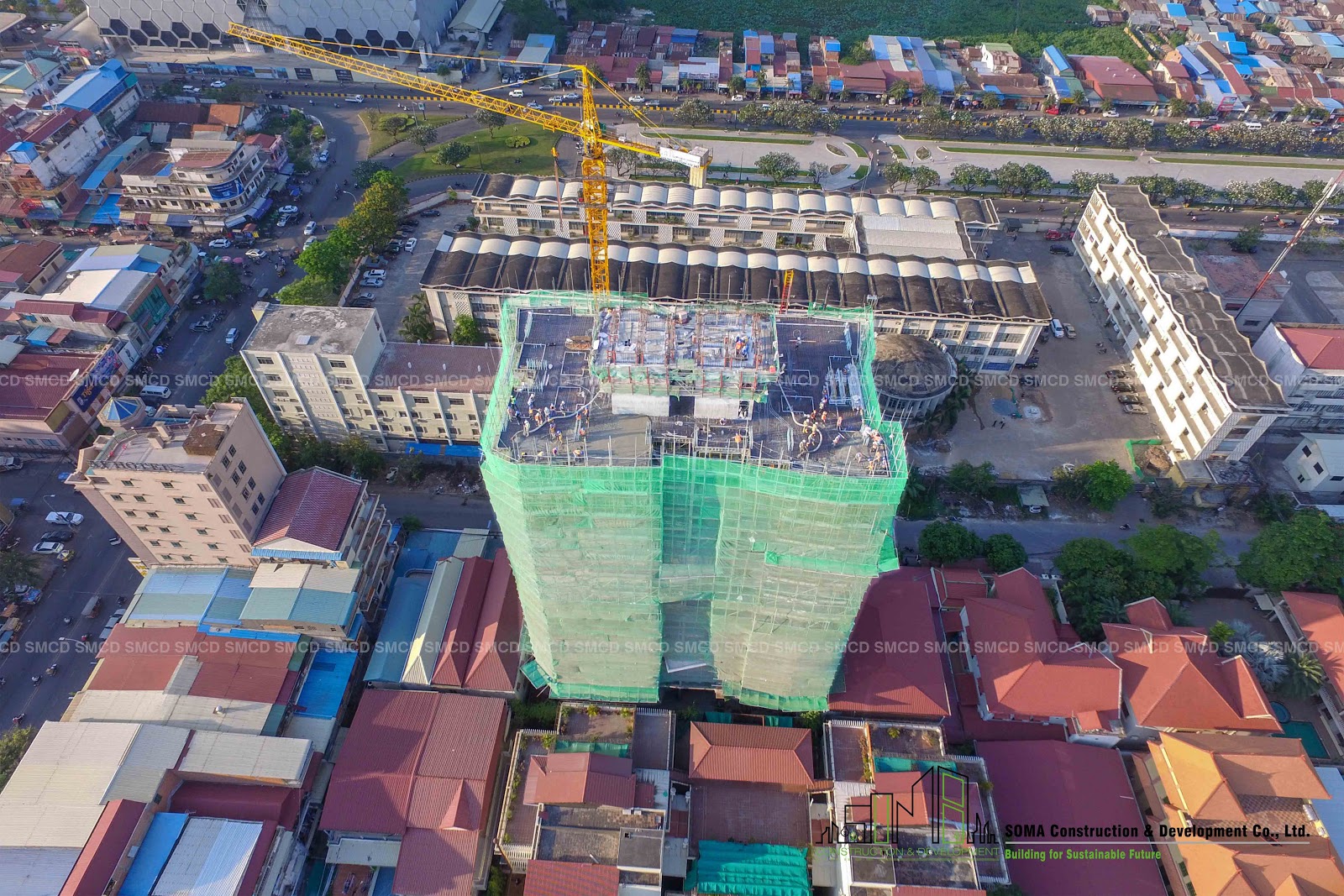 The company representative noted that several factors explain why they construct major construction projects in just a short time compared to other local and international construction companies. These factors include:  
●     Planning and implementation: The company has a detailed plan, including human resources management/deployment and the work to complete each day. During the implementation process, team leaders and site managers directly review the work progress whether it exactly reflects the plan. Problems and other factors that delay construction work are immediately attended to and corrected.
●     Construction materials: The proper and efficient use of available materials accelerate the process. For the one18 Residences, SOMA Construction & Development uses modern materials such as Euro Form, Slip Form and Table Form.
●     Human resources: All engineers, construction workers and other personnel at SOMA Construction & Development have extensive experience working on large commercial, mixed-use, and residential development projects.
The company representative stressed that good teamwork, high-commitment and experience make the work much more efficient and fast.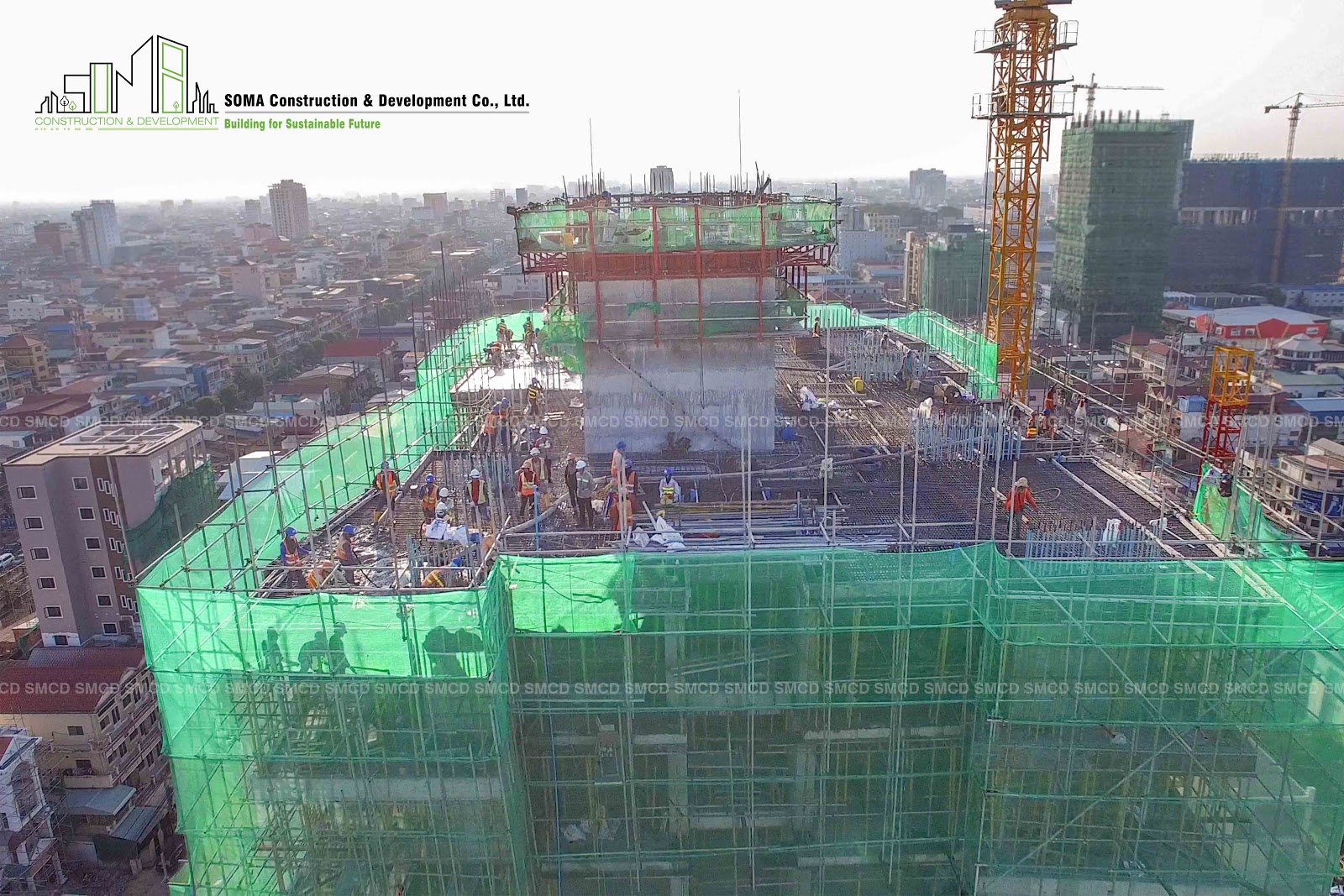 "The above factors are very important and inter-connected. With an outstanding management and focus on quality and speed, we strongly believe that clients would consider our company for their construction needs," he said.
SOMA Construction & Development Co., Ltd. provides design, consulting (engineering, M.E.P, architectural), project management, building information modeling (BIM), and construction services. The company employs more than 1,200 construction workers, heavy-equipment operators, foremen, designers, engineers, architects, and others. It was involved in several major construction projects in Cambodia, including Phnom Penh International Airport and the soon-to-open AEON Mall 2.
Realestate.com.kh, Cambodia's home of real estate, has the most up to date information for buyers, sellers and property enthusiasts! Sign up for our newsletter today and stay up to date with the latest info…