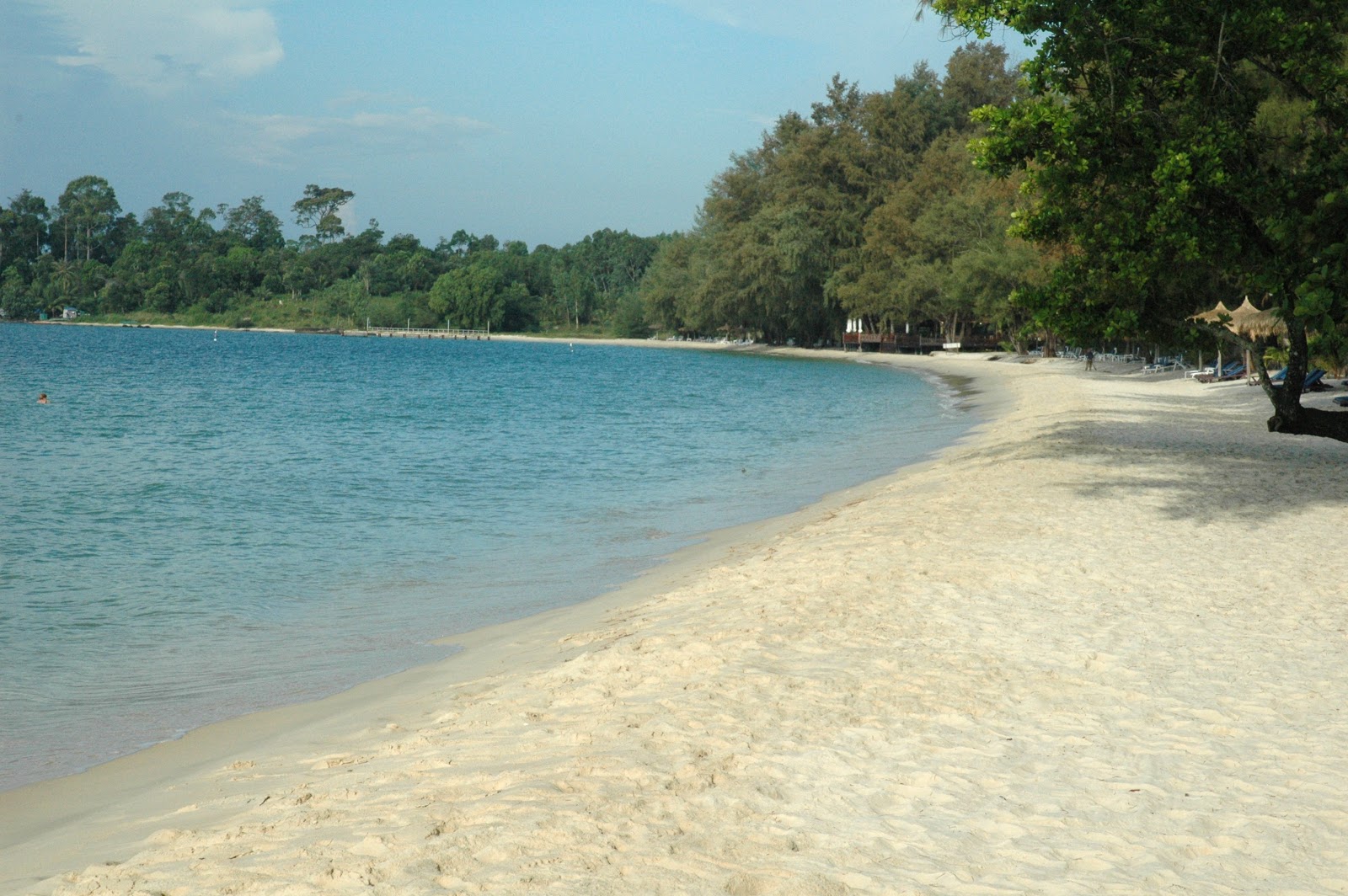 Despite the upcoming parliamentary election, land prices in Sihanoukville keep rising as infrastructural developments and major investment announcements buoy investor and local seller confidence. However, some market insiders believe these prices are moving faster than demand.
In an interview with local media, Oknah Cheng Kheng, ceo of Cambodia Properties Limited (CPL) said, "land prices in Sihanoukville are climbing because of the nonstop flow of investors, especially Chinese investors."
The Sihanoukville Special Economic Zone (SSEZ) is an ideal example of Chinese capital reshaping the coastal region. According to CBRE Cambodia's Special Report on Sihanoukville, "it is estimated that at its completion, the SSEZ will be home to over 300 factories employee 80-100,000 people." The same report also indicates four new major condominium developments that will contribute to the market's residential supply as soon as 2018 hits.
Echoing Mr. Cheng's view, Cambodian Valuers and Estate Agents Association (CVEA) president, Kim Heang, in a local media report said that this year was a peculiar case, with trade in Sihanoukville property still active despite the upcoming election. This is contrary to the past when property trade came to a standstill in the months before elections.
Yet, some market insiders suggest that high land prices in Sihanoukville, in particular around the beach areas, are being pushed up by unfounded speculation.
According to Brad King, Managing Director at Cambodia Real Estate, a Kampong Som based brokerage, landholders in central Sihanoukville see major development happening around them and assume their land has also now doubled in price. "But usually it's not the case," says Mr. King, "with their land being inferior to post development land as it lacks base infrastructure such as water and electricity connectivity."
The especially high land prices apply to beach areas from Hawaii Beach all the way to Otres 3, says Mr. King, with prices anywhere from $1000 per square meter up to $2500 per square.
According to Mr. King, even just two streets back from the beach, prices start at $300 to $750 per square meter. Sihanoukville foothills with small views start at $80 per square and go as high as $750 per square for unobstructed sea view land.
"With the majority of beach plots being over 1 hectare, the entry level prices on the beach is $10,000,000 USD for 10,000 square meters," says Mr King. "Other than this, you can find the odd plot under 1 hectare, but the prices are usually above the "average". For example there is a one 5000 square meter plot left on Otres Beach for $1,250," continues Mr. King.
Mr. Den Sakal, ceo of Universal Real Estate, said that a Chinese investor has bought a considerable section of Otres Beach land shortly after Khmer New Year. In reply to this investment, land prices around the project plot rose very quickly.
According to Mr. Den, land prices on the Otres beach front have risen as high as $1,250 or $1,300 per square meter in some cases, buoyed by the confidence of a major Chinese development underway.

However, Mr. Den notes that land transactions in the Otres area have not increased alongside the price increases. The rising prices are driven by local landowner speculation and it is unclear whether the sale prices will reach these heights.
Mr. Den suggests that this type of speculation will create a bubble in the market only suitable for Chinese buyers willing to pay exorbitant prices - and will freeze other investors interest in the area, both local and international.
There are 3 plots on the main road to Sokha Beach that are prime plots for development and still below the current market prices, notes Mr. King. These plots range from $550 to $750 a square meter with the size from 3,800 to 10,000 square meters, just minutes from Sokha Beach. Yet, the reason these plots are priced at "last year's prices" is due to the owners living abroad and not following this year's price increases, says Mr. King.
"Beach Land prices in Sihanoukville should not be as high as similar destinations in Thailand and the Philippines quite yet, as there is no supporting infrastructure in place to warrant those prices," believes Mr. King.
And while CBRE mentions in their report that, "The downtown area provides many services including international banking, medical, post office, business services and shopping," Mr. King says that "the roads in Sihanoukville are in bad shape, there is no major shopping center, no quality entertainment, the hospitals are underfunded and not up to an international standard that gives investors confidence; and although the airport is becoming "international" it is far from happening yet."
Mr. King believes "the prices of land suitable for the small investor or retiree have slowed the growth rate of Sihanoukville - as it is out of reach to 90% of the western foreigners looking to retire or buy a holiday home there. This means the land on offer to the market is either too big for the average buyer and/or too expensive."
"The whole market is in a development cycle and hopefully some of the major landowners will see the long term benefits of developing mid range to high end villas and apartments which will give Sihanoukville long term sustainability in all seasons," Mr. King said.
For smaller investors Mr. King recommends buying established houses or established apartments built prior to these high land prices becoming the norm. If you want land, "look into the foothills or look at smaller blocks along back streets. Here there are plots of land for under $80,000 and below that are perfect for villas and/or apartments."
All property for rent and sale in Sihanoukville!