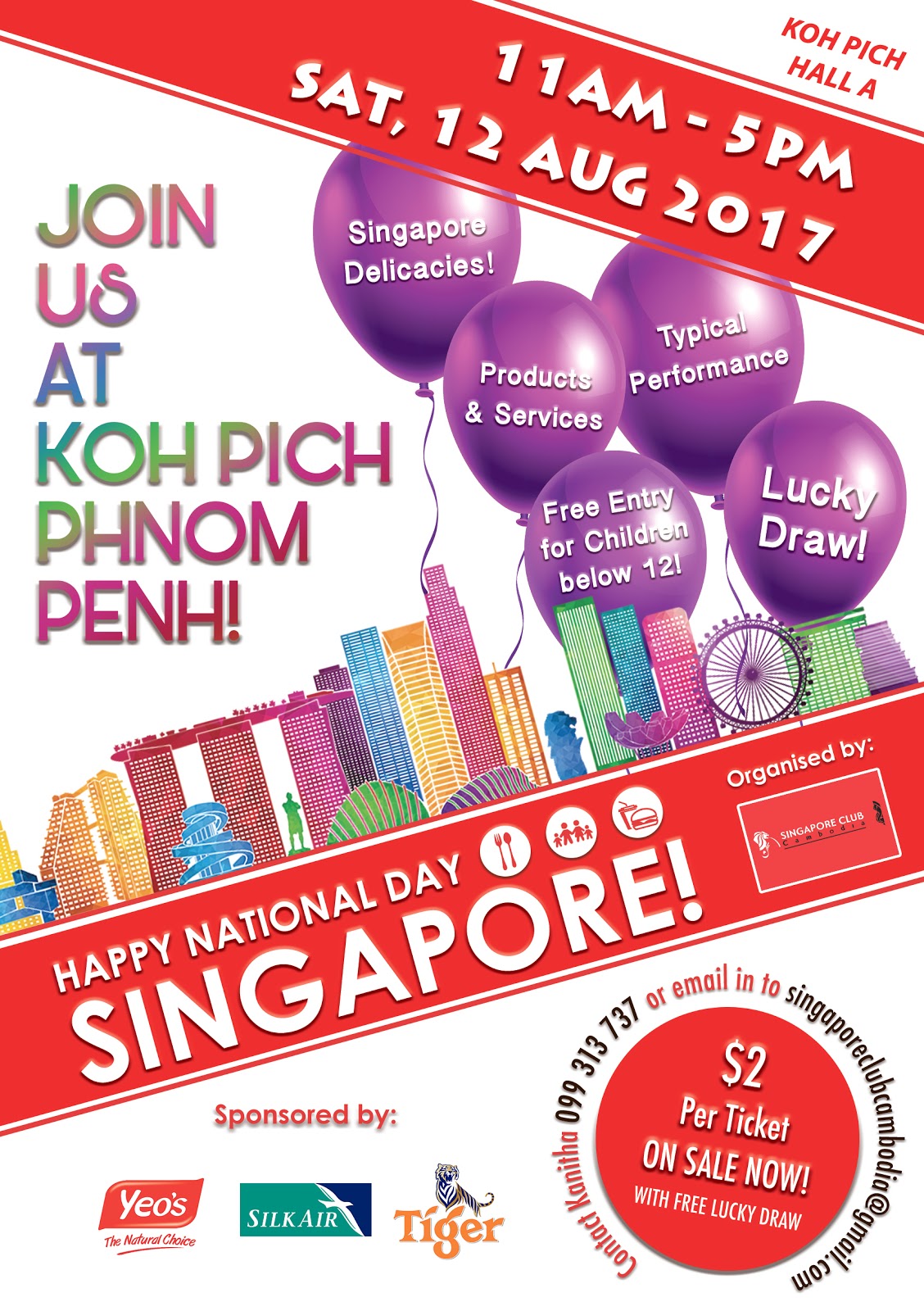 Singapore Club Cambodia will celebrate the Singapore National Day 2017 in Phnom Penh next week. This special event, to be held at Hall A & B on Koh Pich Island, will start from 11:00 am to 5:00pm on Saturday 12th August, 2017. The event will showcase all thing Singaporean - a showcase of the culture and related businesses active in Cambodia.
The Singapore Club Association is going to invite everyone - including the public, real estate sector professionals, business owners and other stakeholders involved - to join the celebration. Those who attend this event will get the opportunity to know more business, product and services from Singaporean in Cambodia.  
Mr. Ryan Ong, Organizing Chairman of Singapore National Day Cambodia, said that, "the Singapore Club Cambodia will gather the media, Cambodian VIPs and a few celebrities from Singapore to join the event. With decisions from the committee of Singapore Club Cambodia (SCC), we hope invited around two to three thousand visitors and incorporated sectors like Food & Beverages, Services, Hotels & Accommodation, Education, as well as real estate businesses & brands in Cambodia that are founded or managed by Singaporeans. All will set up a booth at the exhibition hall."
Mr. Ong confirmed that the event will include a strong representation from the F&B sector, so as to provide the visitors with a range of fine food and drink - which is the most important feature of any successful event for Singaporeans. There will be a few lucky draw segments and many attractive prizes to be given away including Silkair ticket for two to Singapore  
The sponsors of the celebration are Yeo's and Tiger beer. For visitors, tickets are just $2 and include includes lucky draw, a beer and a can of soft drink from Yeo`s.
Find the best real estate news on Realestate.com.kh