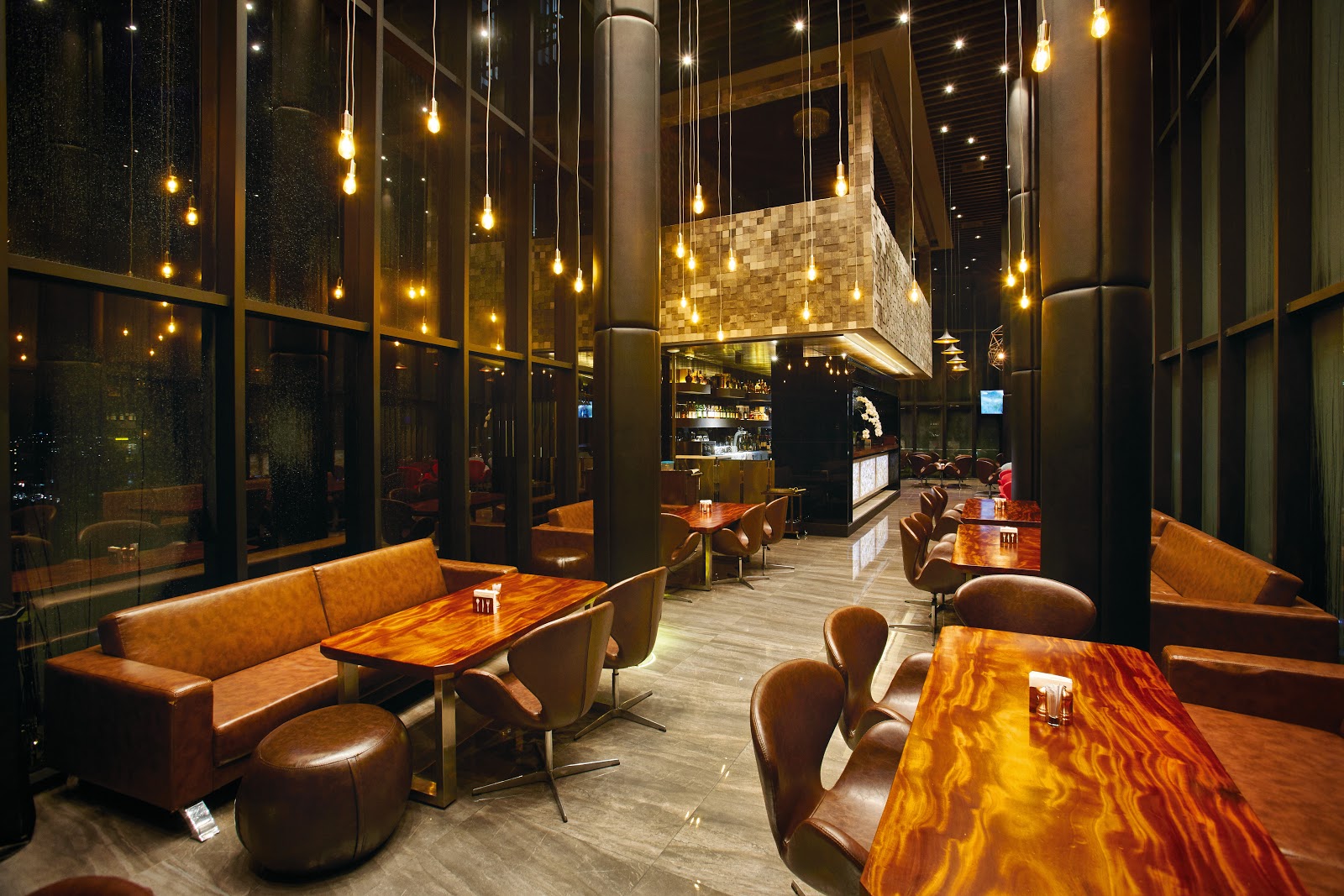 Sky Bar at Lumiere is a place of sophistication – the perfect place to wine and dine under a canopy of stars, or if you wish to be indoors, under the romantic glow of signature light fixtures that are reminiscent of stars.
Situated at the rooftop of Lumiere Hotel, Sky Bar at Lumiere is a breakfast and dinner restaurant with a bar that offers both an indoor and al fresco dining area. With a high ceiling and floor-to-ceiling windows, the indoor dining area offers an excellent view of the city as you dine in style. For those who prefer a natural breeze, the outdoor lounge area is the perfect place to relax and watch the twilight embracing the river and its surroundings with a cocktail in hand.

Sky Bar at Lumiere offers a capacity of 100 people, a comfortable outdoor lounge, and a VIP suite overlooking the indoor area, Sky Bar at Lumiere is a prime venue for both corporate and private events.
"We believe in providing the best for our diners, and as such we only source for the best and freshest ingredients for our dishes. Our menu has been carefully curated by our international culinary team, resulting in a gastronomical fusion of Asian cuisine infused with local flavor. We want to make your dining experience at Sky Bar at Lumiere special, because we believe that you deserve the best," explained Le Roux Loic Gilles, Executive Chef.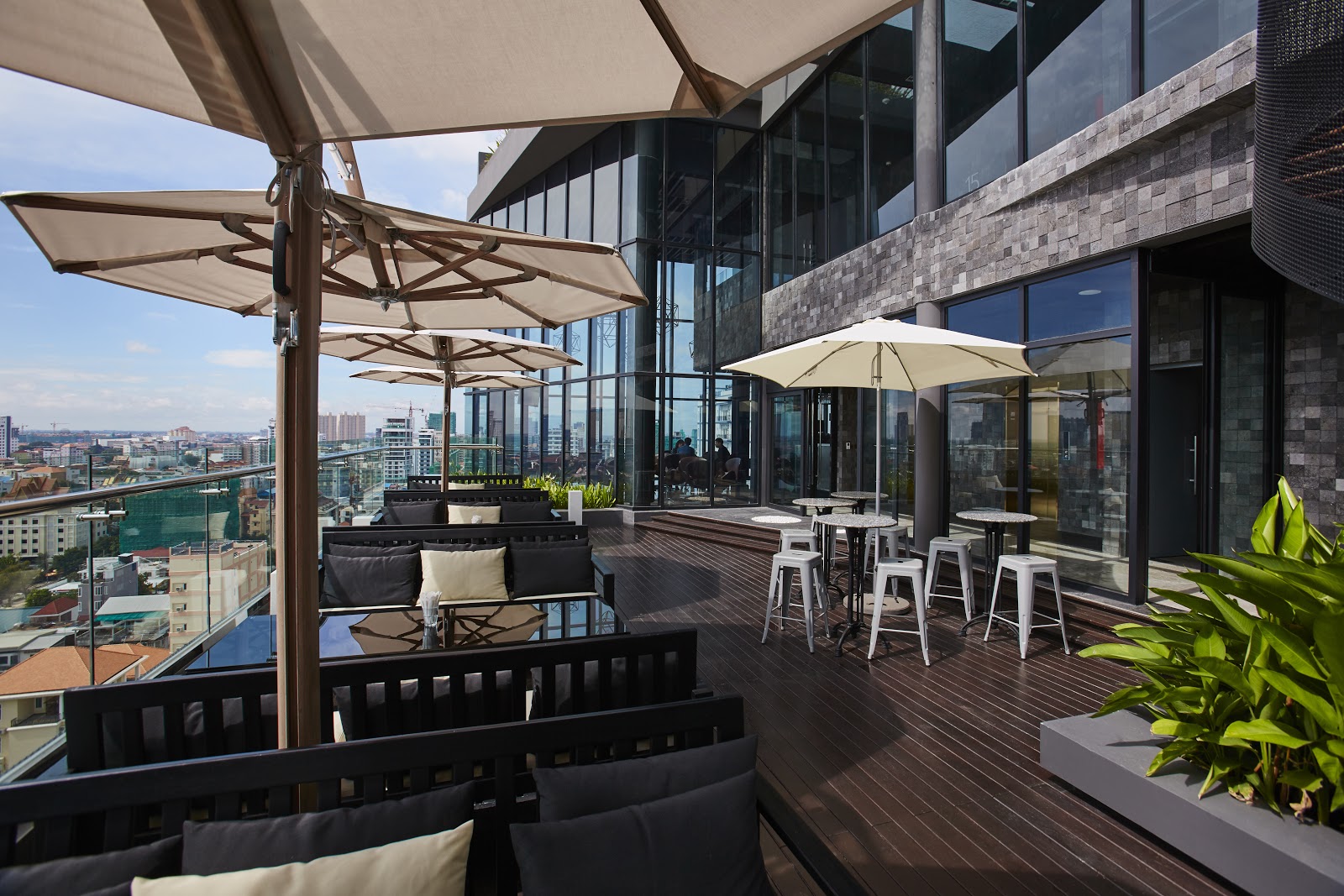 If you are a wine aficionado and want to have a sip of the best wines while getting another bottle for free, Sky Bar at Lumiere is offering a special promotion until the end of this month where Realestate.com.kh members can buy one bottle of wine and get another one for free from a selection of international brands — Corte Du Rhon, Norton Barrel Select Cabernet Sauvignon, Norton Barrel Select Sauvignon Blanc and Mussel Bay Sauvignon Blanc. The first bottle must be opened on day of purchase and unconsumed bottle cannot be stored at Sky Bar at Lumiere. Prices are also subject to 5% Service Charge and 10% VAT.  
To enjoy this special promotion, present Realestate.com.kh's email blast. Promotion is valid until April 30, 2018, or while stock lasts. Lumiere Hotel is located at St. 228 corner St. 55, Sangkat Chaktomuk, Khan Daun Penh.
Realestate.com.kh, Cambodia's home of real estate, has the most up to date information for buyers, sellers and property enthusiasts! Sign up for our newsletter today and stay up to date with the latest info…