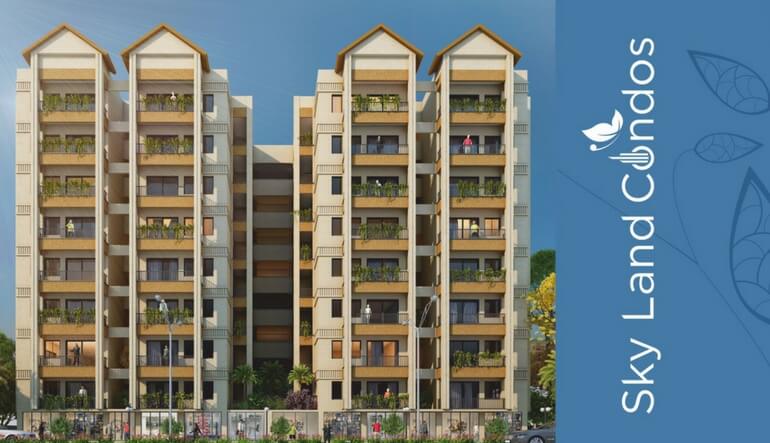 True luxury, is it only just a dream? When an individual thinks about the idea of a lifestyle of luxury, their mind will often wander towards a modern home with state of the art facilities, a place where a family can feel relaxed and safe, and above all, having everything that you or your family could possibly need, at the easiest convenience. Sky Land Condos , the newest development by STAR5 Developers, has brought the notion of luxury to life, but with one added and critical difference; the developers truly appreciate how important a peaceful environment is, when looking for a home either to live in, or as a prospective investor.
That is why, unlike many other condominium developments that are on the market, Sky Land Condos is based far enough out of the hustle and bustle of Phnom Penh, yet still in close enough proximity to have every necessity at residents disposal. Leading centers of academic excellence, globally reputable institutions, and prime entertainment zones are in reach- with the development based just 12km from the CBD of Phnom Penh. This is perfect for prospective families looking to settle for the long term. However, this does not even scratch the surface of the facilities that are on site. The development itself will have a personalized park, gym, shopping options, bar facilities as well as a major focus on the outdoors, so that residents can exercise and enjoy the fresh air on their own terms.
With developments with this level of appeal, the main question comes down to price- which is something that Star Five Developers have taken into account, to make their peaceful version of luxury attainable for all. The developers are offering incredibly flexible payment options, with no interest for up to three years. Based on the prospective success of this development, they are offering a 'super return', which means for any investor, there is an expected return on investment of 35-50% growth after two years of completion.  You will have a selection of 224 studios, one & two bedroom condo's spread out across eight floors. An unmissable opportunity.
Feel free to come and see the friendly team at Star 5 Developers at the Real Estate Show 2 on October 6-7th to discuss your future home and learn about the show exclusive promotions the developer will be running through the day including up to 20% off the purchase price.
In addition the developer is offering a Cambodia first! Anyone that buys and pay a 2 bedroom unit during the show will receive a studio condo at no extra cost! Which means you will receive 2 condos for the price of one.
This is limited to two buyers only so get in fast!