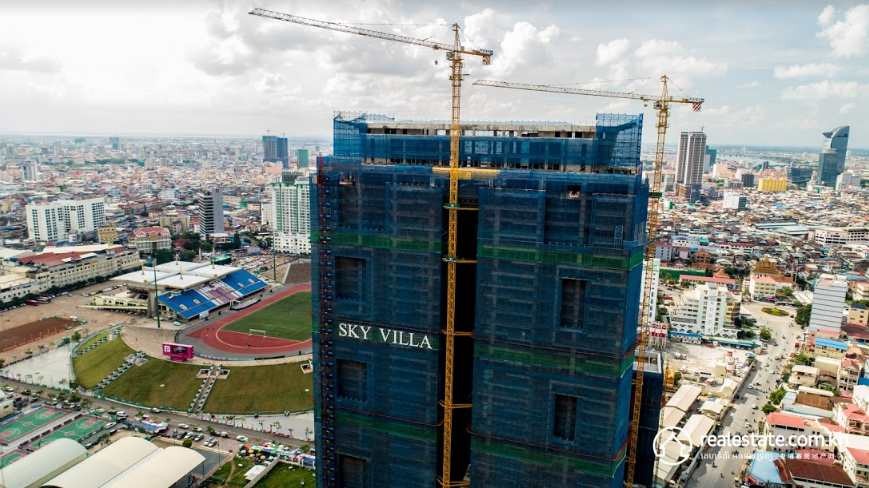 Close to the iconic Olympic Stadium in Phnom Penh is another ongoing luxury mixed-use development that was designed by the same people responsible for Taipei 101, a landmark of Taiwan and one of the tallest structures in the world.
Called Sky Villa, the development consists of twin 35-storey towers and a 15-storey office building built on a 6,000 sqm plot land overlooking Sihanouk Boulevard, an investment hotspot, which is also one of Phnom Penh's busiest thoroughfares.
The development is a cross between private and broad-minded; active and static; natural and prosperous; and classic and modern.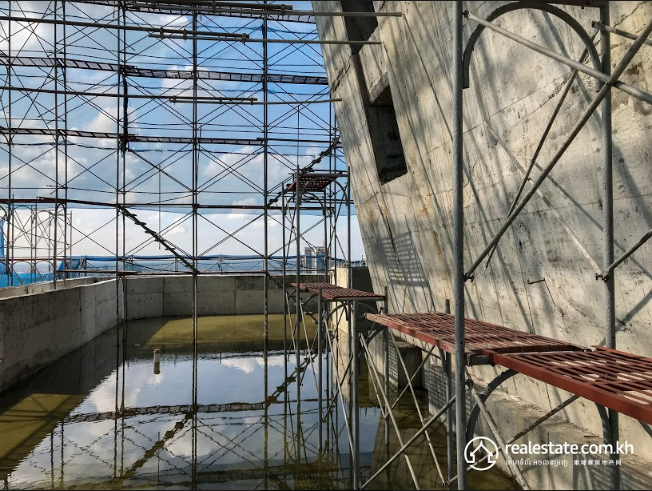 Around the project location is an array of restaurants, cafes, mini-marts, clinics, drug stores, banks/ATMs, hotels, international schools, bus stations, and other amenities.
The Phnom Penh International Airport, Cambodia Railways, and other transportation hubs can be reached by car in less than 30 minutes. Phnom Penh Landmarks like Orrusey Market, Olympic Market, Independence Monument, Royal Palace, National Museum, Riverside are also close by.
The project is being undertaken by Crystal Orange Construction Plc., a renowned Taiwanese developer. Architectural design is courtesy C.Y. Lee and Partners, which also designed Taipei 101.
The developer has partnered with Lee design Incorporation for interior design; Chan Moon Architecture Lighting Design for lighting; and A Just International Property Management Group for property management.
Other partners include MCC Overseas Ltd., Shanghai Baoye Group Co., Ltd, Cathay United Bank (Cambodia), and Power Win Real Estate Co., Ltd.
These partners are renowned and have proven track records in their respective fields.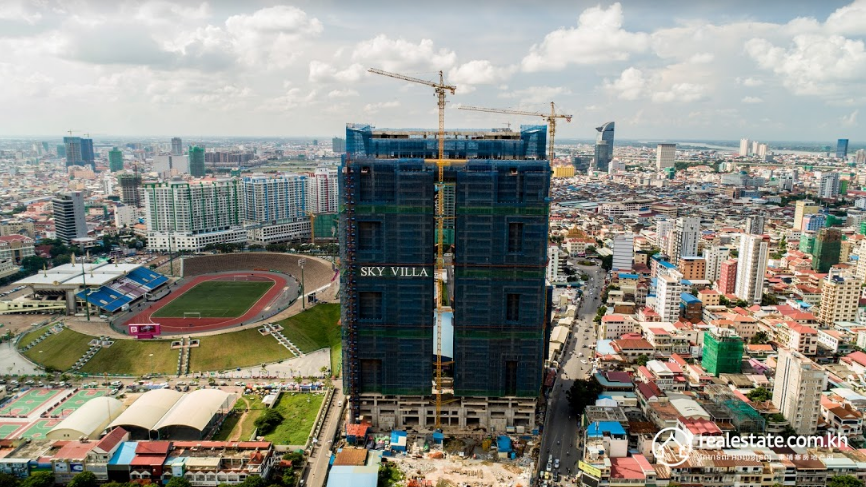 Its developer envisioned Sky Villa to be an identifying landmark for Phnom Penh, similar to what the Petronas Twin Towers has done for Kuala Lumpur in Malaysia. Sky Villa broke ground in 2014 and is expected to be completed by December 2019.
Sky Villa boasts of 256 luxury condominiums of four types, sizes ranging from 300 sqm to 400 sqm, with 2 to 4 well-designed bedrooms. Each of these units has a spacious balcony, where occupants can grow plants or small trees to ward off the heat and dust.
The multi-million dollar investment is topped by a massive observation deck with picture-perfect views of Phnom Penh and its suburbs.
Sky Villa also features a grand reception area, sky lounge, locker, snack area, ballroom, KTV, rest area, wine cellar/reading room, children's playroom, swimming pool, massage room, offices, conference room, pavilion, and a gym.
Occupants can also avail of property management services, 24-hour security, and a spacious parking area that can accommodate more than 500 vehicles.