Bkk 1 Location Profile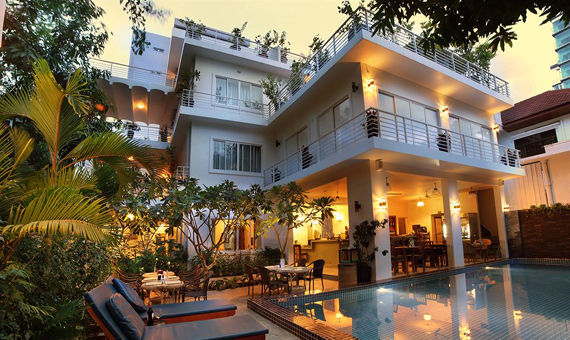 Overview
Boeung Keng Kang 1, known more commonly as BKK1 by many Cambodians and foreigners in the capital, is one of the key districts in Phnom Penh and one of the most popular. The area of BKK1 is outlined by four of the city's biggest roads: Sihanouk Blvd to the north, Mao Tse Tung Tuong Boulevard the south, Norodom in the east and Monivong to the west.
BKK1 is also known as the popular "foreign quarter" of the city. When international NGOs first began arriving in the country in the 1990s, many set up headquarters here. Along with Tonle Bassac, Toul Tum Poung (TTP) and BKK2 and BKK3, BKK1 remains one of the most popular expat areas in Phnom Penh for its diversity of accommodation, F&B and its central location.
Finding affordable real estate in BKK1 can be a challenge in 2020 as it is one of the most popular and expensive areas of the city, highly sought after by developers and it remains a prime real estate destination.
BKK1 is also known as an area popular with embassies and there are many official residences and national embassies located in this central part of the city or close-by. In addition, BKK1 is arguably the commercial and cultural centre of Phnom Penh. There are countless businesses, restaurants, coffee shops, bars and hotels as well as condos located here. These include international F&B brands and retail stores.
As one of the most sought after areas of the capital, it's considered to be "safer" and has the superior infrastructure to many other areas of the bustling city.
In 2020, the area is also undergoing a transformation with more luxury residences and real estate projects in BKK1 transforming the landscape and an increasing number of highrise buildings are found in the suburb.
Explore the Area
Boeng Keng Kang 1 district is located south of Sihanouk Boulevard (the central axis of Phnom Penh), to the east of Monivong Boulevard, north of Mao Tse Tung Tuong Boulevard, and west of Norodom Boulevard.
There are more than a dozen international embassies in the area which can easily be identified on the map (including Switzerland, Bulgaria, Brunei, and Sweden) as well as the headquarters of various Non-Government and other well known international organisations (such as JICA, UNAIDS, UNDP and KOICA).
---
Price Trends for Properties for Sale in Bkk 1
---
Price Trends for Properties for Rent in Bkk 1