Cambodia has 3,827 construction projects nationwide with a total floor area of 6,596,936 square meters according to the Ministry of Land Management, Urban Planning and Construction, but if the pandemic taught us anything, it's that those at the lowest end of the economic scale need more support. So what social or low-cost housing is there in Cambodia and what more should be done?
At the tail-end of last year, Cambodian Prime Minister Hun Sen made a publicised plea for private real estate developers to come up with projects for low-cost residences, adding that there was high demand, especially among civil servants and low-income or middle-income consumers.
To qualify as affordable housing in Cambodia, units must be priced at USD $30,000 or below. With the goal of moving the nation economically forward to achieving high-middle-income status, what affordable housing is available now and what are the challenges in adding more?
Economic Status Goals - A Changing Cambodia
Prime Minister Hun Sen has said that "sustainable economic growth over the past two decades has moved Cambodia from a low-income country to a low-middle-income country and is striving to achieve its vision of a high-middle-income country in 2030."
The gross national income (GNI) per capita in Cambodia was expected to reach USD $1,785 in 2022 and should increase to USD $1,924 in 2023. Lower-middle-income economies are classified when the gross GNI per capita is between $1,036 and $4,045; and high middle-income economies – with a GNI per capita between $4,046 and $12,535.
Undersecretary of State and Spokesman of the Cambodian Ministry of Commerce Penn Sovicheat said the RCEP, which came into effect in 2022 would also be a catalyst for long-term and sustainable trade growth and will help Cambodia move from its least-developed country status as soon as 2028 (the target was 2030).
However, Heidi Dahles, an adjunct professor at the School of Social Sciences, University of Tasmania has argued that "GDP is an unreliable measure of the country's economic performance, obscuring the scope of social inequality, low wages and poverty in rural areas and the informal sector." She adds that 18 per cent of Cambodians still live below the poverty line.
What Do The Finances Suggest - Is Affordable Housing Viable?
It is estimated that with the increasing attraction of the nation's booming cities, there could be as many as 7.9 million people living in Cambodia's urban areas by 2030. This represents a huge increase of the estimated 4.3 million from 2014.
In 2017, the government had even announced ambitious plans to meet this growing demand by adding 55,000 affordable new homes every year. Minister of Land Management, Urban Planning and Construction Chea Sophara had predicted that, by 2030, an estimated 800,000 urban homes will need to be added to the housing stock to meet this explosive demand.
The National Program for Development of Affordable Housing was established in 2017 and this  Affordable Housing policy was intended to provide developer incentives such as tax breaks, ease of obtaining permits and licenses and more. It does require projects to include at least 100 low-cost housing units and the price range per unit to be between $15,000 to $30,000 or lower. The main sticking point it seems is that to apply,  the location of the development must be within 20 kilometres of the capital or cities. 
By 2020, it was reported there were only five affordable housing projects comprising 8,331 landed units and 7,256 strata units.
Salah Essa CEO of Management Venture Asia Co. Ltd has been heavily involved with Worldbridge Homes affordable housing projects including involvement in the design phase, and project construction management. The company is a Phnom Penh-based business consultancy group which helps facilitate business ventures, taking products to market and market research all throughout Asia and have a key interest in sustainable development.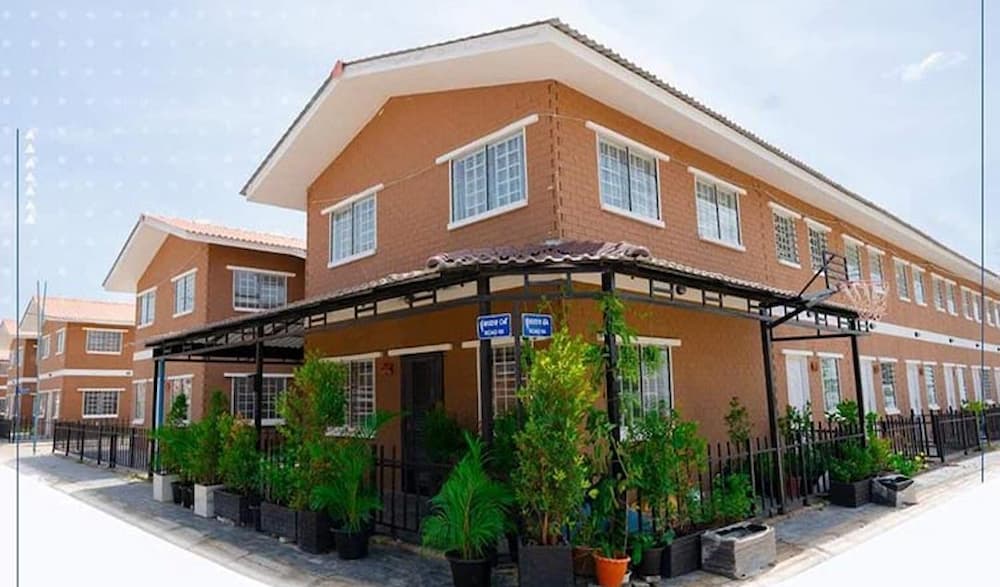 Essa says the Cambodian government have "covered this important property sector with clear rules and regulations as well as incentives to the keen developers' ' and affirmed the law around the affordable housing projects should not accede USD $30,000 in to be included within this category.
Ha adds that "landed property is the most favourable type of property to live in for the majority of local Cambodian even though living in condo concepts has started to be more. The main challenges are the land cost, and location, as the properties have to be affordable and accessible by the residents. These two challenges need to be assessed as they will impact the cost of building these affordable housing or apartment type of properties in Cambodia."
Despite the economic and property boom slowdown over recent years caused by the pandemic, there has been and still is plentiful development. Cambodian Valuers and Estate Agents Association (CVEA) president Chrek Soknim also argues that the rise in Cambodian land prices makes it challenging for developers to build affordable homes. 
He suggested some of the measures that could promote more of these affordable projects would be; land concessions, and infrastructure support from the government such as providing access to clean water and electricity to the sites.
There is already in place an exemption on stamp duty which applies to residential properties valued at less than $70,000. The stamp tax on transfers of immovable properties in Cambodia covers the tax paid when an immovable property is sold, exchanged, gifted, or succeeded.
Examples of Cambodian Affordable Housing Projects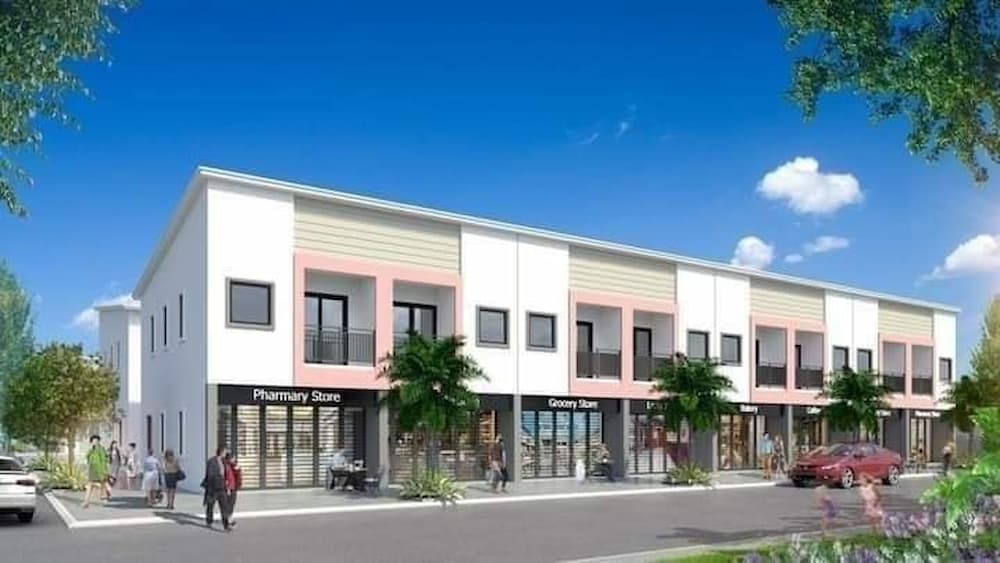 Mr Sunheng Ek, (a Project Coordinator at the Ministry of Economy and Finance) and Marketing Manager at CREED Group who are a market leader in affordable housing in the Kingdom, said they provide shop houses and townhouses (called link houses) at affordable prices ranging from USD $27,000 at their Borey Maha Boeng Trea development.
Ek says, "To some extent, affordable housing provides the most basic needs of the community, from residential to commercial spaces but still has the full set of public standard-based utilities." He adds that some of the challenges of developing affordable housing in Cambodia include the balance between affordability and quality, and the post-pandemic impact on those in the lower and middle-income brackets.
However, he strongly believes there is a need for these projects and there will be a trend among developers to produce more and there is demand. He also says this should be based on providing good standard properties and not ones which are purely revenue based, to make the market inclusive for both investors and residents. 
"We understand that the quality of the construction has to be set as the highest priority to improve those in the lower income brackets, rather than selling cheap and unsustainable developments of poor quality and repute," he added.
Properties from CREED interest-free payments from as little as USD $150/month, and offer payment plans as one of the most attractive schemes for customers who are facing difficulties with low income. They also try to cooperate with local banks to offer lower interest rates and offer long-term instalment options.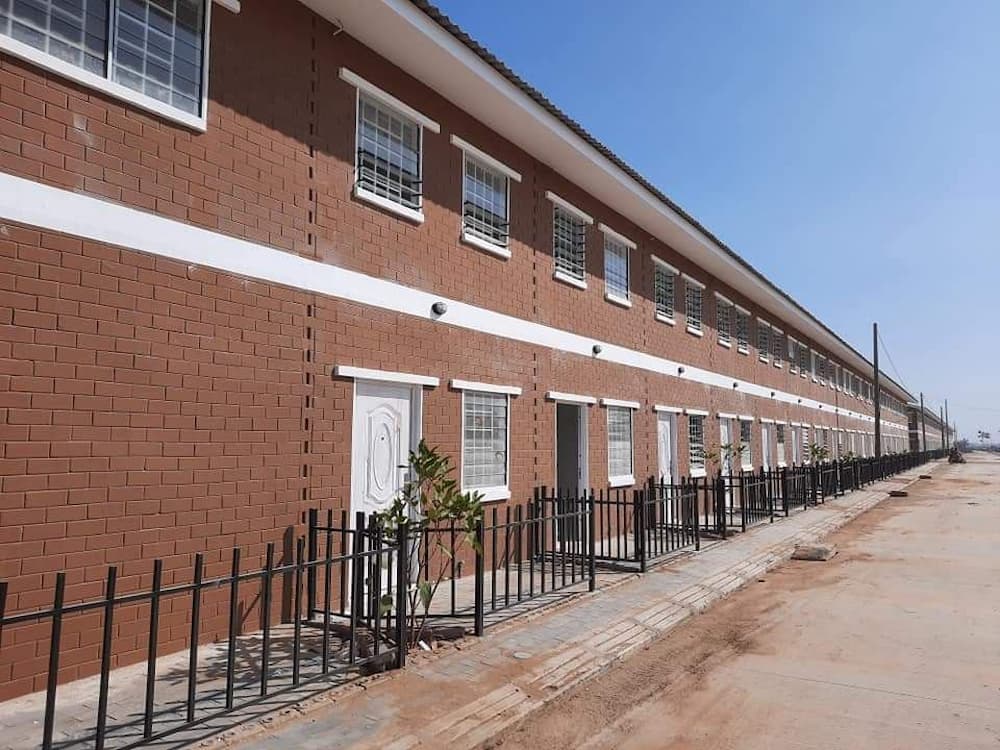 Worldbridge Homes General Manager Sothirith Yuk says that Worldbridge Homes (a subsidiary of Worldbridge Group of Company) are also focused on affordable housing developments in collaboration with the government (on a public-private partnership model). They have developed the first and biggest affordable housing project in Cambodia.
The Serey Mongkul satellite city is located in Sa Ang district in Kandal province and consists of 2457 units including three community landscape parks. The first phase was already handed over in 2018 and the next two phases are currently being handed over. The homes' price ranges are from USD $25,000 to $38,888 per unit. 
He adds "affordable housing is so important in any country, either developed or developing ones, as not everyone can afford to purchase houses currently available in the markets. And Cambodia is no exception. Moreover, by developing these affordable housing projects, we also aim to bring about the social impact from our business providing more access to home ownership for low and middle-income families."
It appears that there are still challenges to adding more affordable housing within the Cambodian market, even though private companies and the government are trying to address this. With cities expanding and land prices rising, although the average wages are set to increase too, there are still limited options in social housing for Cambodians with little to no income.